Twitter on Trump: Social Media Suggests Movie Titles for President's 'Final Days'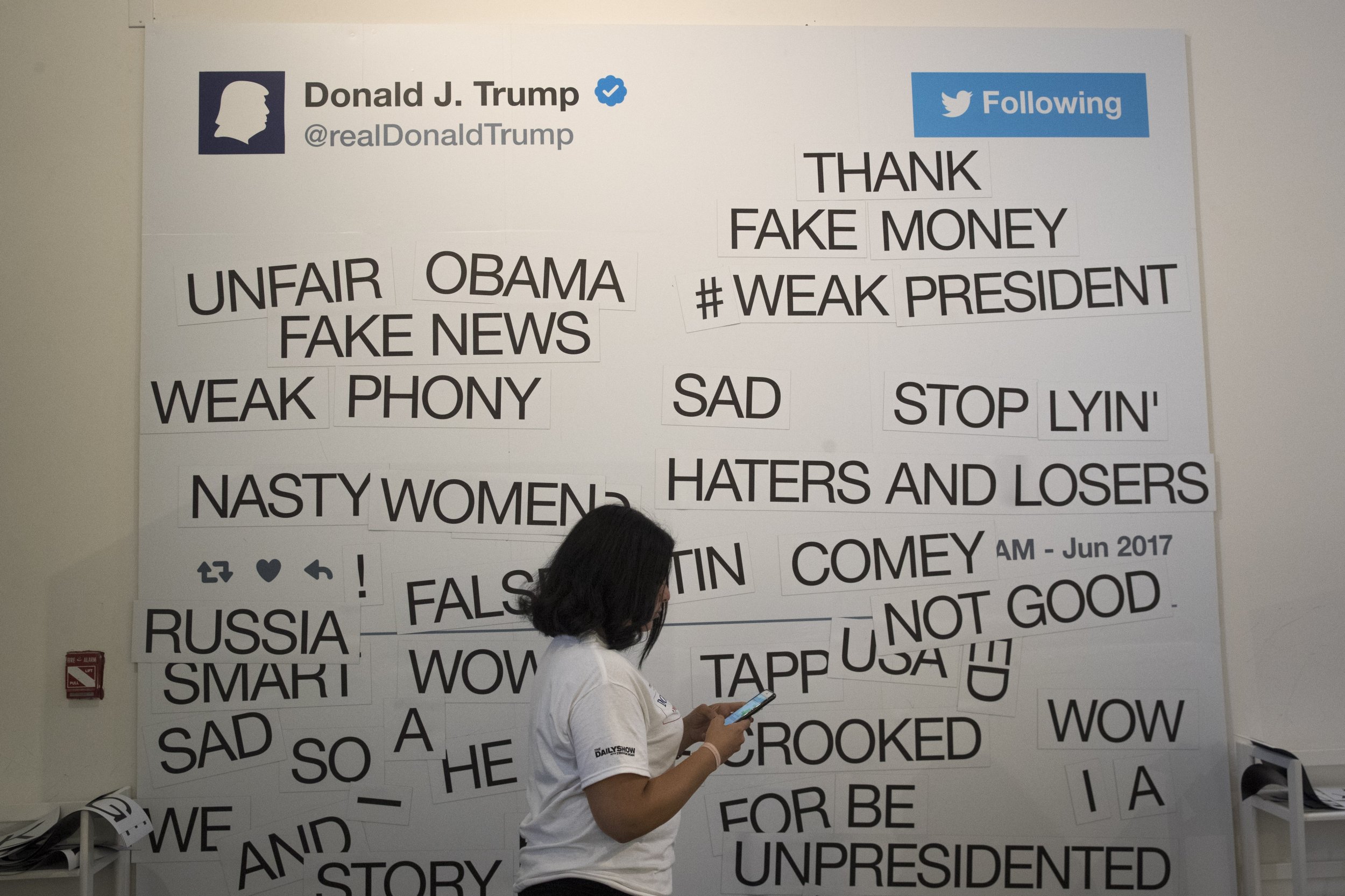 President Donald Trump isn't even safe in his Twitter haven anymore.
The president, who has defended his use of the platform as "modern day presidential," has become the subject of mockery for some fellow users.
The hashtag #TrumpFinalDaysMovieTitle started trending on Thursday as Twitter users began pitching hypothetical film names for the Trump administration's purported "last days."
It comes as the president faces fresh speculation over a previously undisclosed meeting with Russian President Vladimir Putin. Trump's presidential campaign is already facing multiple investigations into possible collusion with Russia during the 2016 presidential campaign, and the meeting did little to dampen the speculation surrounding the president.
Many of the proposed movie titles referred to the Russia controversy, which Trump has repeatedly dismissed as fake news. One took inspiration from Roald Dahl's James and the Giant Peach, but cast former FBI director James Comey in the lead role; another spun off the 200 film Crouching Tiger Hidden Dragon .
Another hinted at the controversy around Donald Trump Jr., the president's son. Trump Jr. recently disclosed that he had met with a Russian lawyer in June 2016 in order to obtain damaging information about Hillary Clinton, the Democrat presidential candidate. The president has defended his son, saying that "most people would have taken that meeting."
Other popular references were to comments Trump made as a candidate to former Fox News moderator Megyn Kelly ; the then-Republican candidate said that Kelly had "blood coming out of her wherever" after the journalist pressed him at a Republican debate in August 2015.
Some of the suggestions were very positive about the president, while others proposed his daughter, Ivanka Trump, as a potential successor.
But the final say should perhaps go to the single most iconic thing Trump has said since coming to office in January: Covfefe.