Twitter Users Blast Meghan McCain For Making Detention Centers Issue About Her Father
Meghan McCain cited her father to criticize comparison of migrant detention centers to torture facilities in Tuesday's episode of The View.
During Tuesday's opening segment, the hosts of the daytime TV show discussed reports that hundreds of migrant children had to be removed from a Texas border facility because of unsafe and unsanitary conditions.
McCain objected to the use of the term "torture" to describe conditions at migrant detention centers, where the government has reportedly failed to provide children toothpaste and soap. Her co-hosts on The View and Twitter users argued that she was taking issue with semantics, rather than addressing the critical issue of detaining children inhumanely.
McCain was referring to a report by ABC News on Sunday that called the detention centers "torture facilities."
"The conditions within which they are held could be compared to torture facilities," physician Dolly Lucio Sevier apparently wrote in a medical declaration obtained exclusively by ABC News.
She suggested that commentators exercise caution when comparing the conditions at migrant detention centers to "torture" because she has seen a torture facility firsthand.
But her co-hosts and others had a different perspective.
"We should be less concerned about what we're calling them than what is happening inside of them. I don't think it matters what we're calling them. Kids are dying inside of them ... we should care about the dead kids that have come out of them," her co-host, Sunny Hustin, said.
McCain replied: "My father couldn't lift me above his head as a child because of his torture wounds so I do think that hyperbole is important."
Her father, the late Senator John McCain (R-AZ), spent over five years as a prisoner of war in the Hoa Lo Prison—also known as the "Hanoi Hilton"—after he was shot down in North Vietnam in 1967.
McCain's other co-host (and frequent sparring partner) Joy Behar pointed out that the late Senator John McCain was an adult at war. She added that the facilities have "turned out to be torturous," which is why people have referred to them as torture facilities.
"I'm not saying it's not horrific" McCain said on The View. But she stood her ground on the verbiage.
Twitter users also disputed McCain's argument on Tuesday. Her name trended on the social media platform throughout the day.
Linking her tweet to a report by The Daily Beast, Twitter user and journalist Sulome Anderson wrote: "Hey @MeghanMcCain, my dad wasn't around for the first seven years of my life because he was kidnapped by terrorists. They did, however, let him brush his teeth and shower occasionally and he says 'torture' is a fine word to use here."
Courthouse News reporter Adam Klasfeld added: "John McCain opposed CIA torture—and called it by that name—at black sites where prisoners were subjected to sleep deprivation and exposure to extreme temperatures. Both have been reported at the child migrant camps."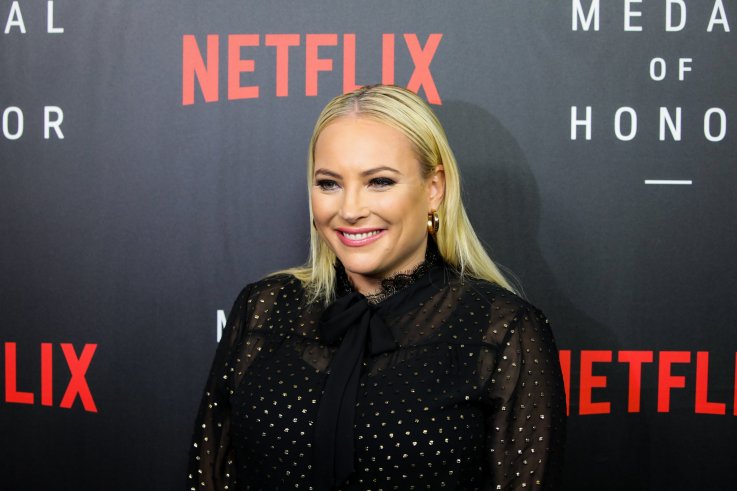 Twitter Users Blast Meghan McCain For Making Detention Centers Issue About Her Father | U.S.