Twitter Users Come Together to Mock Former FBI Director James Comey Over Mystifying #FiveJobsIveHad Tweet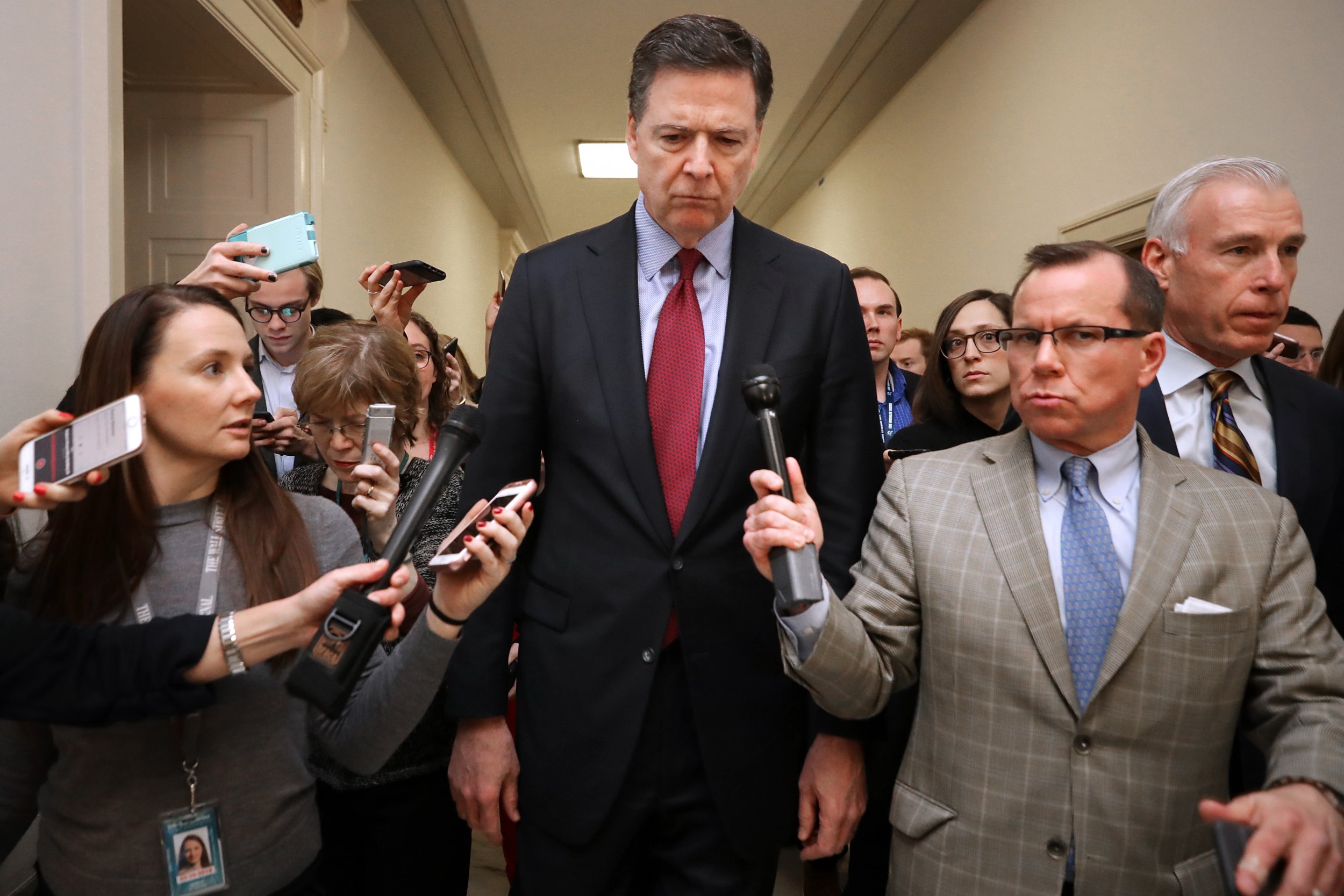 Former FBI Director James Comey found himself facing a torrent of mocking tweets after he attempted to join in on the #FiveJobsIveHad Twitter trending topic Saturday morning.
The hashtag trend, in which users share five professional titles they've held, has been percolating online since mid-April. For the most part, Twitter users shared their employment history in an attempt to display career growth, unique titles or raise awareness about the hardship of low-wage positions.
Comey added his rather mystifying iteration shortly after before 9 a.m, telling his 1.2 million followers that he previously worked as a grocery store clerk, a vocal soloist for church weddings, a chemist, a strike replacement high school teacher, and, finally, "FBI Director, interrupted"—a reference to his 2016 ouster by President Donald Trump.
His attempt to join the benign online trend quickly racked up thousands of responses, with many users on the left and right coming together to pillory the former FBI head. After all, Comey is a divisive figure on both sides of the aisle: He infamously re-opened the probe into the emails of former Secretary of State Hillary Clinton days before the 2016 presidential election—which many speculate hurt the Democratic nominee's bid for the White House—and he also roiled those on the right with a scathing memoir and publicity tour that ripped Trump's behavior and temperament.
Many of the responses referenced those aspects of Comey's political past. Others still picked up on the revelation that Comey provided labor during a teaching strike, calling him a "scab" for breaking through a picket line.
It's hardly the first time Comey has been mercilessly mocked online. A slew of photographs he has shared to both Twitter and Instagram have yielded similar derision for their timing and vague captions. After Attorney General William Barr released a summary of Special Counsel Robert Mueller's investigation into election meddling, the former FBI director tweeted a pair of photos that left Twitter users typing away—and reaching for Photoshop.
The first photograph showed Comey standing seaside, gazing out into the blue ocean, with the accompanying text "Geologic time offers useful perspective." A follow up showed a woodsier view and bore the caption, "...so many questions."
Comey, meanwhile, has yet to comment on any of the criticism of his Twitter and Instagram posts.
But, as Saturday's foray into the online zeitgeist showed, he has a knack for bringing people with wildly different political views together—even if only for a brief moment.