Twitter Users Flood 'Big Brother' Thread With 'Jason Mimosa' Comment Memes
In only one episode of Big Brother, there's been no shortage of comments on one houseguest's celebrity twin: Jason Momoa. Houseguest Jack Matthews looks eerily similar to the Aquaman star, and even his fellow houseguests noticed.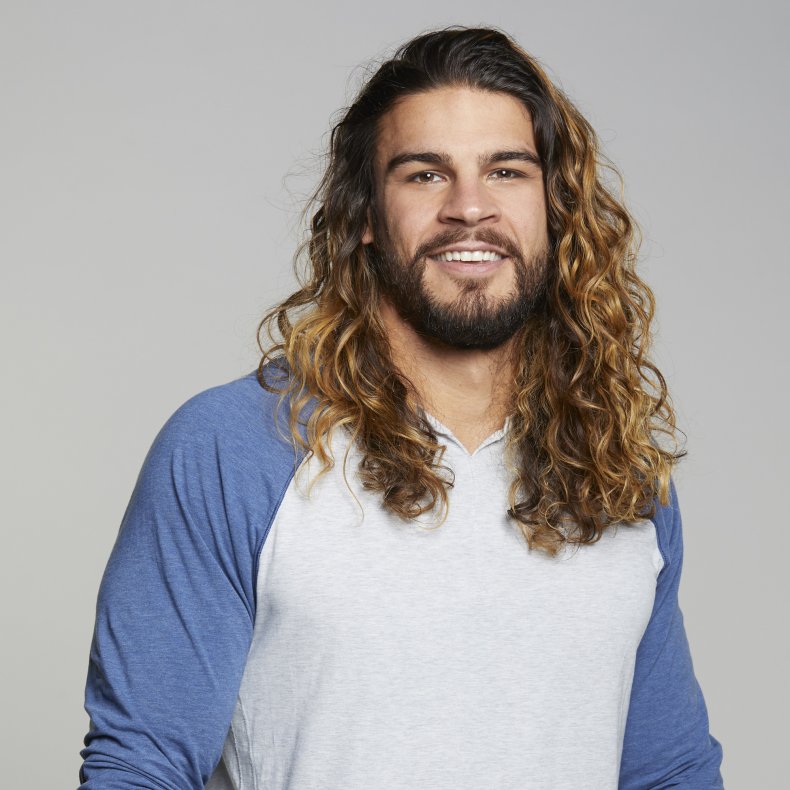 A handful of comments on the similarity were made, both on the show and in the media, but one caught the attention of Twitter users far more than the others. The comment came from Big Brother houseguest Kathryn Dunn, who butchered Momoa's name in her comparison. Instead of his real last name, Dunn claimed that Matthews looked like "Jason Mimosa." Twitter users were quick to launch a series of Big Brother-related memes about the comparison, which linked the Hollywood star's last name to the common, breakfast cocktail.
Twitter users laughed at the incorrect pronunciation, and their meme choices reflected it. Many claimed Jack will now be referred to as Jason Mimosa for the entire summer, a point that seemed to be widely accepted.
Others slammed Dunn for her "blonde moment."
Jack was one of the key subjects of the premiere episode on Tuesday night, primarily because the houseguests who were stunned by his good looks. He was also spotlighted, though, because he seemingly formed a quick connection with houseguest Jackson Michie. This could be a key point, as Michie was voted the Big Brother Camp Director, a move that gives him unprecedented power in the first week.
A collage of the two talking about a possible bromance aired, which implied they'll likely become an early partnership in the game. This means aside from his flowing hair and hunky looks, Jack may be a talking point in and out of the house. Jackson will be responsible for "banishing" four houseguests from the house, three of which will return through a head-to-head battle. With this giant power, Jackson may find a target on his back. If Jack is associated with him in the first week, he could also acquire a target.
Dunn did not seem to form an immediate bond with anyone in the first episode, though there was talk of female support. No alliance was formed, but the game's women fled to support houseguest Jessica Milagros in her quest to become Camp Director. Most though, seemingly revoked their support for Jessica, as in the final tally, she only had four votes.