K-Pop Fans Hijack #4MoreYears Hashtag to Drown Out Trump Supporters on Election Day
Twitter users have jumped on the #4MoreYears trend, hijacking it with pictures of K-pop bands.
The hashtag refers to people voting for the incumbent president, Donald Trump, who will serve another term of four years if he wins the election on November 3. However, it seems that people who do not support Trump have taken to the social media platform and populated it with pictures of K-pop and J-pop bands.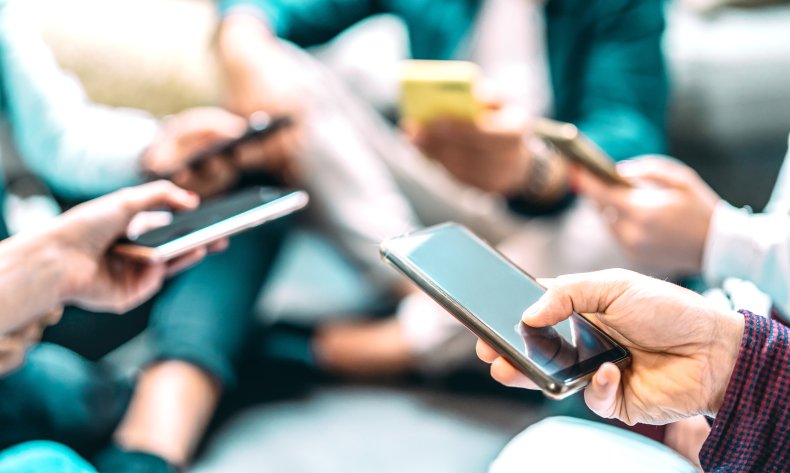 This tactic uses what are known as "fancams"—video closeups filmed by an audience member during a live performance by a K-pop group. The tactic was previously used to target the police during Black Lives Matter protests. When Dallas police tweeted a request for Americans to submit tips through its CloseWatch app, Twitter users instead submitted fancams in response. Vox writes that the famcam spam would "theoretically prevent police from seeing real local videos that might put protesters in danger."
Since then, fancams have been used to take focus away from other viral posts or trending hashtags.
Some of the Twitter users are from the U.K., where the hashtag is also trending. One user, @Sammalaaa, writes: "Why is #4MoreYears trending here in the UK?! I assure you America, we don't want you to have 4 more years of him either!"
Other users, who are self-described as not being K-pop fans, jumped on the bandwagon and hijacked the hashtag. One user writes: "Not even a kpop fan but will learn from them and reclaim #4moreyears."
Another says: "I don't get the whole k pop thing but k pop fans are great #4MoreYears."
Another user, @brownbronzegirl, says: "I'm loving that Kpop twitter has completely taken over the #4moreyears hashtag."
J-pop and movie franchises also featured in the trending hashtag. User @shanetrevyllian says: "If you're not happy with this hashtag being flooded with K-pop, there's always J-pop! #4MoreYears."
Former One Direction member Louis Tomlinson even made an appearance on the hashtag. @_liamscookies says: "Anyways stan Louis Tomlinson #4MoreYears."
The trend also featured tweets from Trump supporters who used it following their vote or to comment on Joe Biden.
Leslie Rutledge, candidate for Arkansas Governor in 2022, included the hashtag in her tweet following a rally in North Carolina: "Huge night in Hickory, North Carolina! Awesome crowd ready to re-elect President Donald J Trump for #4MoreYears!
Another Twitter user, John P. Conzalez (@jpgwire) writes: "The Land of the Free and the Home of the Brave... from Miami Trump Rally ... so many people here incredible!!! #4MoreYears #DonaldTrump #LatinosForTrump #Trump."
So while the outcome of the 2020 election is currently uncertain, one thing is clear—K-pop fans are the rulers of social media.
The U.S. Presidential Election Day 2020 takes place on November 3, 2020. For your nearest polling place, visit Vote.org.