Twitter Users Share Mixed Reactions to Pat Robertson Stepping Down as 'The 700 Club' Host
Controversial televangelist Pat Robertson announced Friday that he would be stepping down as the daily host of The 700 Club after 60 years on the Christian Broadcasting Network (CBN).
Robertson, 91, started the nation's first Christian television network in 1960 and has hosted the television show since it first aired in 1966. He announced during the anniversary broadcast that he was moving on to new projects and that his son Gordon will take over as full-time host.
Fans of the longtime television host took to social media to honor Robertson and his half-century of work that was rooted in politics and faith.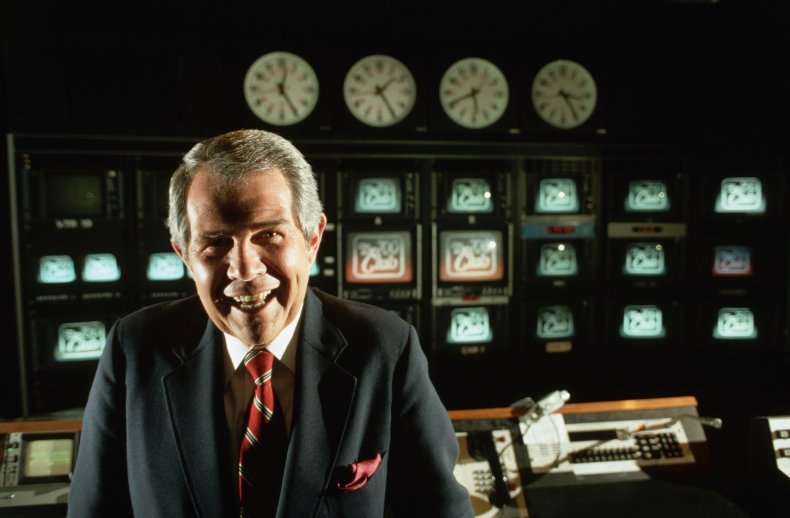 Twitter user Mark Torres wrote, "Myself and Ella have have [sic] been enjoying the week long celebration of C B N and Pat Robertson's Broadcasting over the last 60 year's [sic] on television bringing the love of God to those in need of a healing transformation. What I thought impossible God made possible. Invite him in."
Abigail Robertson, the host's granddaughter and a reporter for the show, tweeted, "Today on the 60th anniversary of the@700Club being on air, my wonderful grandfather Pat Robertson announced his retirement from TV. I'm so grateful for the years I've had working w/ him and I can't wait to see what God has in store for him & CBN in this new season to come!"
Ted Shuttlesworth Sr. replied to CBN's tweet saying, "I appreciate his faithfulness. He is a great guy."
But Robertson's critics also expressed thanks of their own to the host.
"Liza Minnelli has outlived Pat Robertson's time as the host of 'The 700 Club.' The anti-gay televangelist has previously blamed LGBT people for hurricanes and Covid," the Liza Minnelli Outlives account tweeted.
"Pat Robertson is a racist, sexist, homophobic piece of trash, and the only unfortunate thing about his retirement is that it doesn't include cancellation of that f**king garbage heap of a TV show #HappyRetirement," tweeted user @JefeCooper.
Right Wing Watch, a Twitter account that's dedicated to exposing radical right political organizations, celebrated by posting a clip of Robertson from a 2013 show.
They wrote, "In honor of Pat Robertson's retirement, we're gonna repost this 2013 clip where he claimed that gay people wear special rings to infect others with AIDS. CBN edited it out of the broadcast and then tried to take down our videos to hide it. They failed."
Twitter user @justrying4 quote tweeted the video stating, "Pat has always overdosed from way to much Kool Aid."
Thomas Dierson also replied to the tweet saying, "Ashamed to say that I VOTED for Pat Robertson in the 1988 Presidential Primaries. I can only claim youth and ignorance. I was 18, I was a Fundamentalist, I was naive and idealistic. I know better now."
Robertson's campaign for the Republican Party nomination was ultimately unsuccessful.
Writer Peter Montgomery responded, "What will you miss most about Pat Robertson? I think it will be the predictions he says he gets directly from God that turn out to be wildly wrong."
The tweet is in reference to predictions that Robertson has made over the years including claims in 1976 that the world would end in 1982 as well as another doomsday in 2007. More recently, he claimed that God told him President Donald Trump would win reelection and then an asteroid would strike the earth five years later.
In the future, Robertson will be featured in future CBN broadcasts as a senior consultant on international affairs and will appear during a monthly interactive episode of The 700 Club.