Twitter Users Slam Trump For Calling Border Wall Proposal 'Beautiful'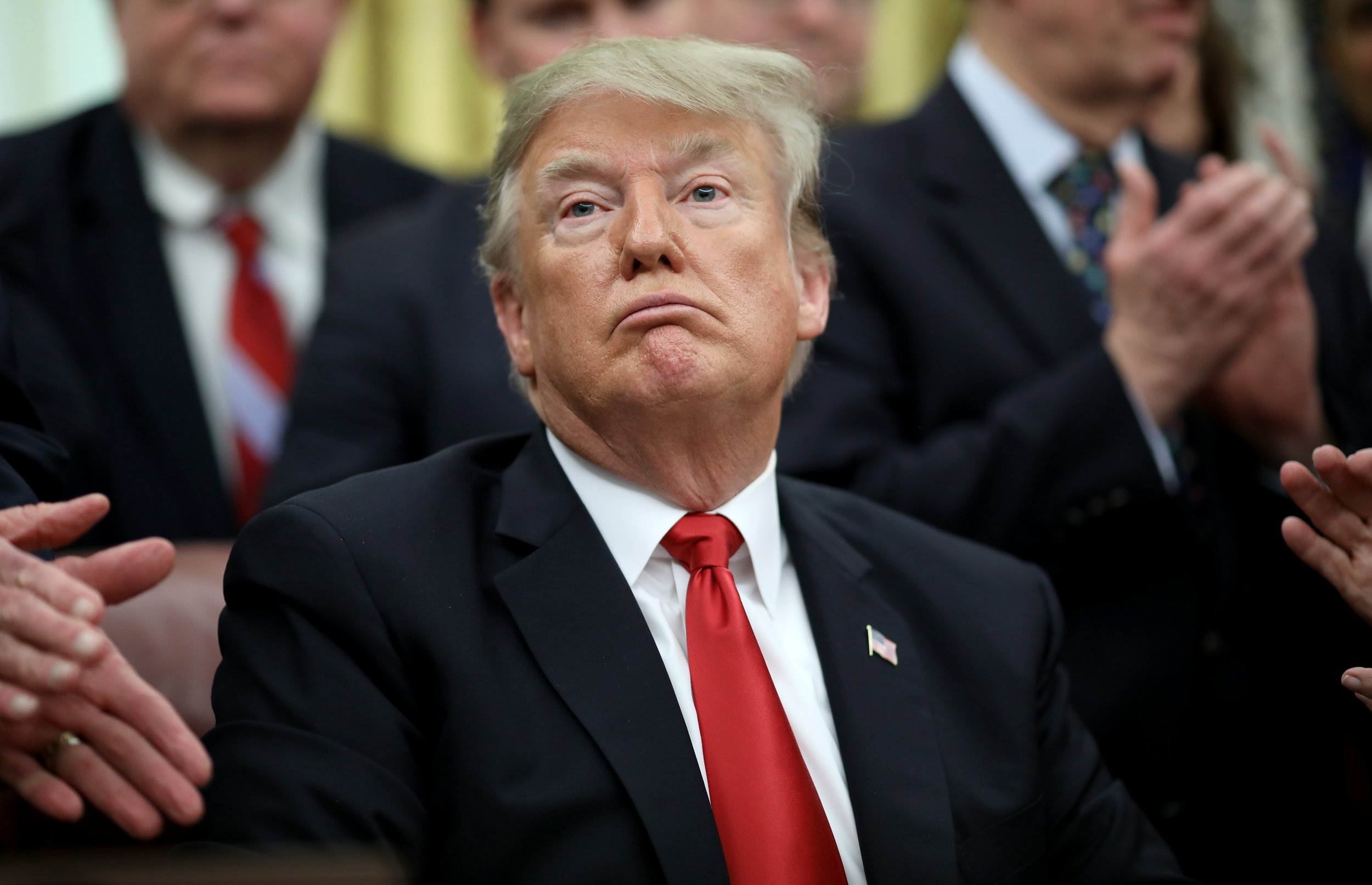 President Donald Trump shared an illustrated image of his proposed border wall on Twitter Friday, and comments about the steel picket design have not slowed down. Many social media users are concerned with the president's claim the industrial-looking wall, designed to segregate the U.S. and Mexico, is "beautiful."
"A design of our Steel Slat Barrier which is totally effective while at the same time beautiful!" Trump tweeted along with the photo.
Users were quick to find a problem with his wording. "U ever walk by an iron fence with spikes at the top of it and think "that looks beautiful"?? Yeah, me neither, because none of us are absolute sociopaths," wrote musician James Vincent McMorrow on Twitter.
McMorrow's statement was echoed in the comments on Trump's tweet, many of whom gave the concept of "steal bars" a new implication.
"Glad to hear you find stripes made of steel bars beautiful," wrote Twitter user @juliesauls901. "I have a feeling that will be useful perspective for you in the coming years."
Another questioned the validity of Trump's design. "That's pretty sweet! Did you use Microsoft Paint?" wrote user @Jordet.
Others asked more serious questions about the concept and funding. "Translation: It's a damn fence, which is what we already have. I just want to buy some steel from China & Russia," wrote @SharronSmiley.
A variety of comments questioned where the funding was from Mexico, which Trump had proposed as a way of funding the wall in the past. The wall, to slow and eventually hault, the illegal immigration of Hispanic immigrants has been a concept of Trump's since he first began his run for office.
The president tweeted about the wall further after the design was released. "The crisis of illegal activity at our Southern Border is real and will not stop until we build a great Steel Barrier or Wall. Let work begin!" he tweeted on Saturday. "I won an election, said to be one of the greatest of all time, based on getting out of endless & costly foreign wars & also based on Strong Borders which will keep our Country safe. We fight for the borders of other countries, but we won't fight for the borders of our own!"
Trump broke down his concept in a tweet posted Sunday morning. "The only way to stop drugs, gangs, human trafficking, criminal elements and much else from coming into our Country is with a Wall or Barrier," he wrote. "Drones and all of the rest are wonderful and lots of fun, but it is only a good old fashioned Wall that works!"