Twitter Verifies Accounts of Florida School Shooting Survivors in Bid to Shield Students From Online Abuse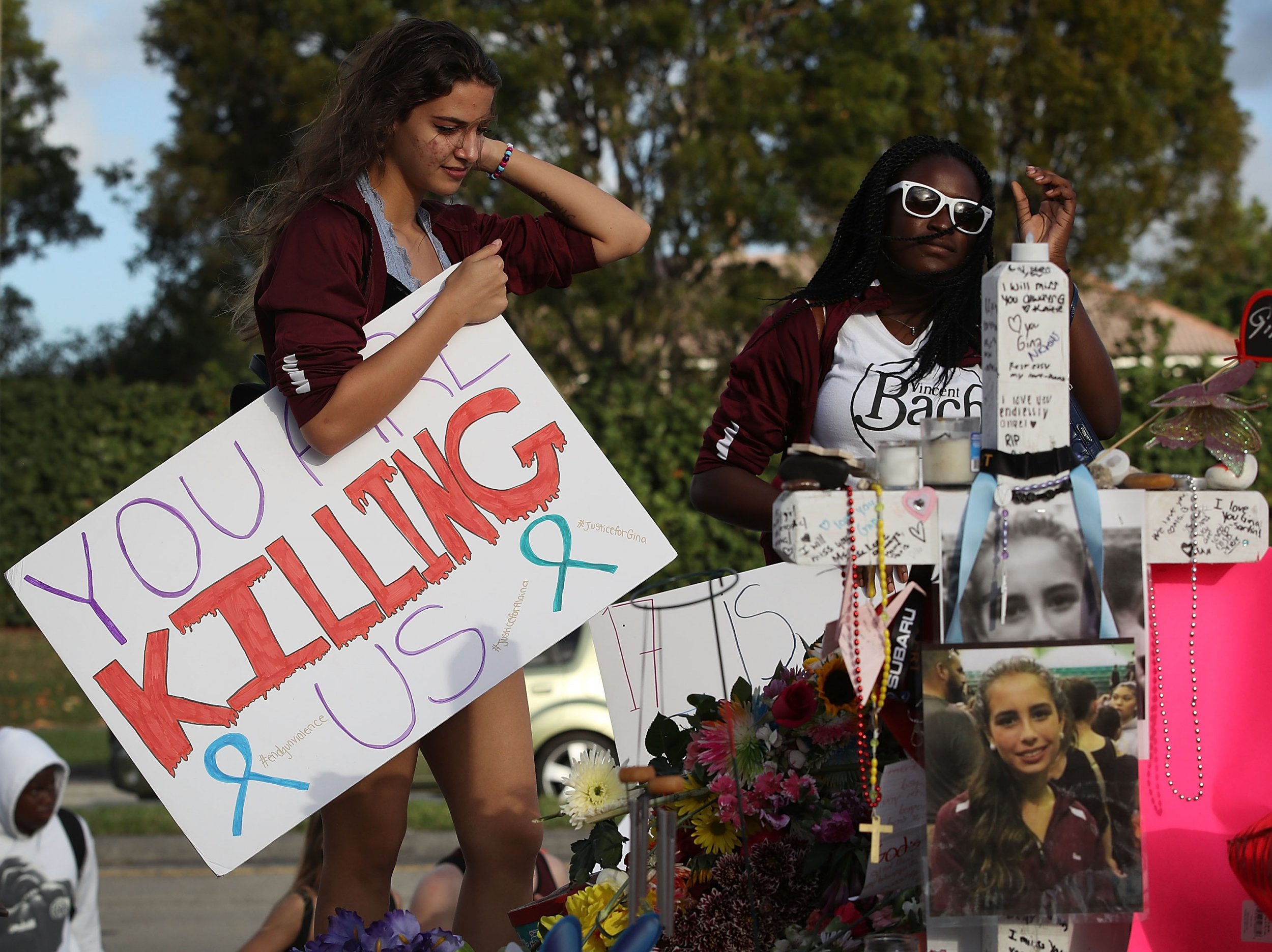 Twitter is taking action to shield survivors of last week's school shooting in Parkland, Florida, after they faced online harassment over their support for gun control.
The Marjory Stoneman Douglas High School students, who are mourning the deaths of 17 of their classmates and teachers, were targeted by far-right commentators and groups, as well as by conspiracy theorists, with some going so far as to accuse survivors of being paid actors.
"We are actively working on reports of targeted abuse and harassment of a number of survivors of the tragic mass shooting in Parkland," Twitter said in a tweet from an official account.
"Such behavior goes against everything we stand for at Twitter, and we are taking action on any content that violates our terms of service," the social media giant added.
The company said it has started verifying the accounts of a number of survivors in an apparent bid to shut down those questioning their credibility. Twitter's verification confirms that the account belongs to the person named in the bio and that they are a real person.
"We are also using our anti-spam and anti-abuse tools to weed out malicious automation around these individuals and the topics they are raising," Twitter said.
In the days following the deadly shooting, teenagers who survived the attack have rallied in support of gun control, bringing their demands for lawmakers to take action straight to Washington.
Earlier this week, they met with lawmakers and members of the National Rifle Association to urge them to support bans on assault-style rifles. They also asked senators whether they would refuse to take money from the NRA in the future.
While the students have gained widespread support, others have targeted the teenagers for online harassment and bullying, with conspiracy theorists accusing them of being "crisis actors." The claims appeared to be endorsed by Donald Trump Jr., who "liked" two tweets featuring such speculation.
Related: After Florida shooting, Paul Ryan and NRA allies targeted in campaign to oust them in 2018
"I'm not a crisis actor," one student, 17-year-old David Hogg, told CNN's Anderson Cooper on AC360 on Tuesday. "I'm someone who had to witness this and live through this, and I continue to be having to do that."
Another student, 17-year-old Cameron Kasky, said he was forced to leave Facebook after receiving death threats from "NRA cultists."
Right-wing pundit Dinesh D'Souza also sparked outrage after appearing to openly mock survivors of the school shooting on Twitter.
D'Souza shared a photo of survivors' shocked reactions after Florida lawmakers voted down a ban on assault weapons, adding the caption: "Worst news since their parents told them to get summer jobs."
The pundit also appeared to accuse the survivors of "politically-orchestrated grief," accusing them of being "phony and inauthentic." D'Souza apologized for the tweets around 15 hours after initially posting them, acknowledging that they were "insensitive to students who lost friends in a terrible tragedy. I'm truly sorry."
Facebook and YouTube also received criticism on Wednesday after a video linking to unsubstantiated conspiracy theories was promoted on their websites. The video was viewed at least 200,000 times before it was pulled.