Twitter Verifies Another White Nationalist, Lending The Charlottesville Rally Organizer Legitimacy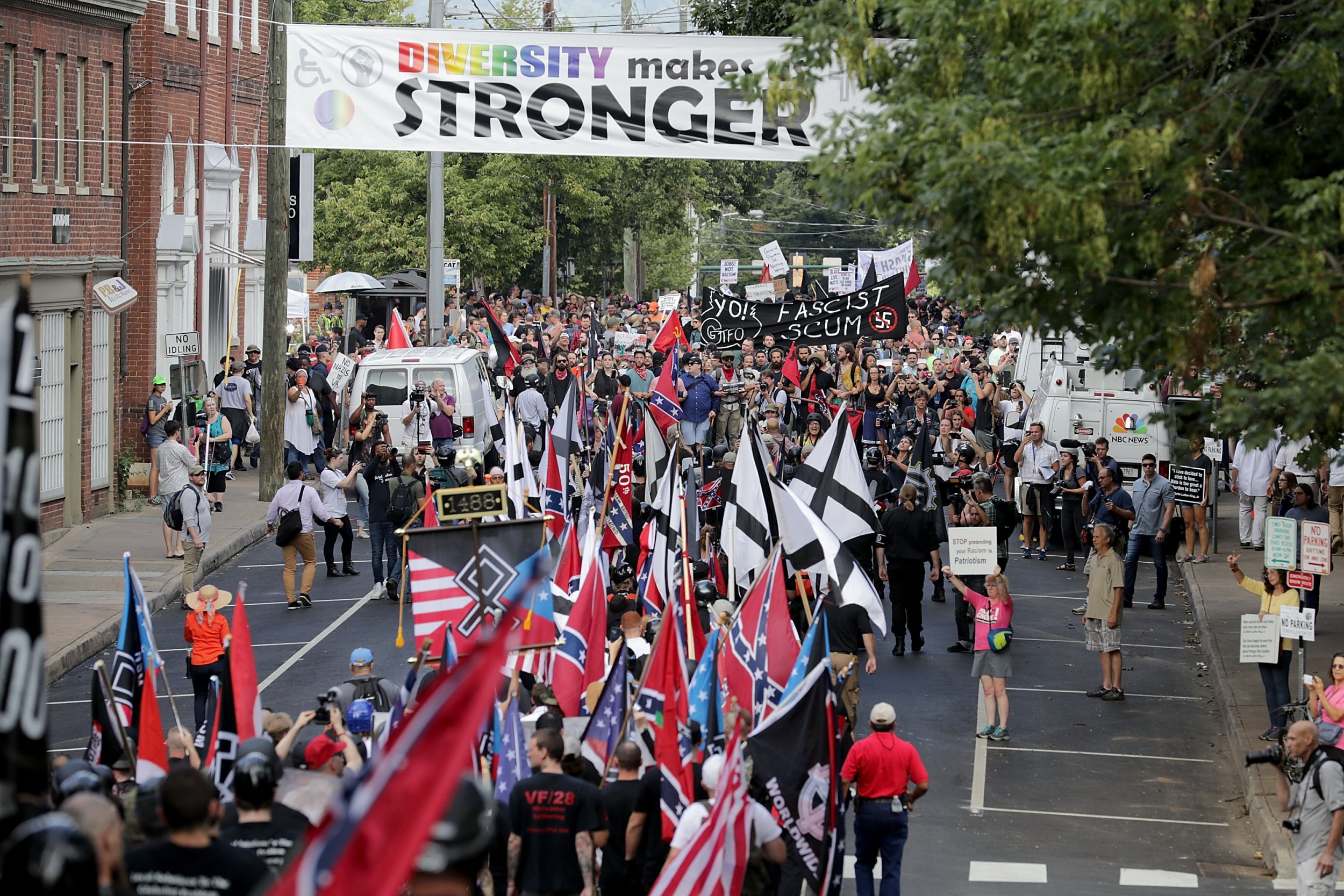 Twitter verified another white nationalist this week. This time it's Jason Kessler, organizer of the "Unite the Right" rally that last month brought together neo-Nazis, a grab bag of white supremacists and alt-right figureheads and left a counterprotester dead in Charlottesville, Virginia.
The decision to give Kessler's profile a blue check mark follows the social network verifying white nationalist and alt-right leader Richard Spencer. You might have seen Spencer the news recently, both for saying he was proud of slavery, which is known by most as our national disgrace, and bouncing checks.
Newsweek reached out to Twitter, which was not immediately available to comment. But the company did tweet out a statement seemingly about the incident without mentioning Kessler by name.
"Verification was meant to authenticate identity & voice but it is interpreted as an endorsement or an indicator of importance," the statement read. "We recognize that we have created this confusion and need to resolve it. We have paused all general verifications while we work and will report back soon."
Kessler was reveling in his status upgrade Wednesday and Thursday. "Shitlib tears they are a-flowin'," he posted. Later he tweeted a poll asking, "Is it okay to be white?"
Since Charlottesville, Kessler has claimed that he didn't think he was "'superior' to anyone else because of [his] race," but that white people deserved a voice. At the Unite the Right rally, though, he organized the group of mostly white men who carried tiki torches, chanted the Nazi chant "blood and soil" and waved neo-Nazi flags and other symbols.
The rally turned deadly when a man drove a car into counter-protesters, killing a woman named Heather Heyer. In response, Kessler tweeted she was "a fat, disgusting Communist [...] Communists have killed 94 million. Looks like it was payback time," while linking to the white supremacist website the Daily Stormer.
While Twitter has chosen to verify Kessler, the Southern Poverty Law Center has labeled him a white nationalist who "[relies] familiar tropes of 'white genocide' and 'demographic displacement.'"
Estimates suggest less than 1 percent of Twitter is verified. As Vanity Fair's Maya Kossof pointed out, verification is seen as a status symbol of sorts and, practically speaking, pushes tweets further up in search results.
Information on Twitter's site says that verification serves to show "an account of public interest is authentic." The check mark implies "public interest," but the company has said that verification does not mean it endorses a person's view.