Slumping Twitter Will Now Host Periscope Streams in Hopes for New Life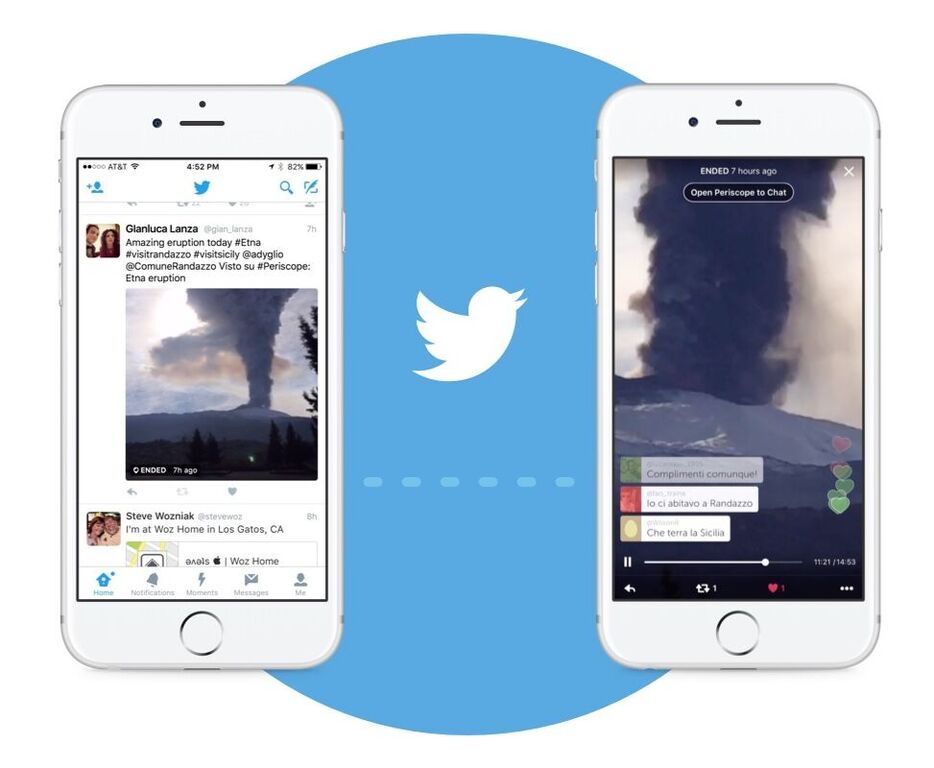 Starting today, Twitter will now be able to stream live videos from the Twitter-owned live-streaming app Periscope on iPhones and iPads.
Before the partnership, Periscope streams shared in tweets were embedded in a typical link box with a computer-generated screenshot as the lead image. The link used to open the Periscope app separately. Now, Periscope will have its own custom video box which will transmit live videos directly on the Twitter feed.
Periscope, which was purchased by Twitter on January, has been one of the bright spots for Twitter, as it continues tumbling in the stock market. Twitter finished below $20 per share last week for the first time since it has gone public.
Periscope took in 20 million users and recently the App of the Year award from Apple last year. The move could add new life to Twitter's newsfeed and Periscope will be allowed to tap into Twitter's audience of 300 million users.
"For broadcasters, this means you can reach the massive Twitter audience," reads a blog from Periscope. "And for everyone on Twitter, there's now a richer experience in your home timeline, search results, and on anyone's profile who's shared a Periscope."
The Periscope videos will be autoplayed but can be disabled, according to The Guardian. Once disabled, Periscope videos will only play when the user clicks the play button.
Periscope cautions that its Twitter partnership will be a rolling process and will take several days to be completely ready. Android user will have to wait for now.