Katy Perry has maintained her place as the most followed person on Twitter. The company culled tens of millions of suspicious accounts on Wednesday and caused some of its highest profile users to hemorrhage followers.
The singer emerged from the purge with 107 million followers on Thursday, three million fewer than the previous day, The New York Times reported.
Barack Obama meanwhile experienced a drop of more than two million, while President Donald Trump waved goodbye to 400,000 followers according to USA Today. The politicians now have 101 million and 53.1 million followers, respectively.
Ellen DeGeneres, who has been a member of the site since August 2008, saw her followers nosedive by two million to 76.1 million. Fellow TV host Oprah Winfrey suffered a similar fate, as her following dropped by around 1.4 million to 41.3 million.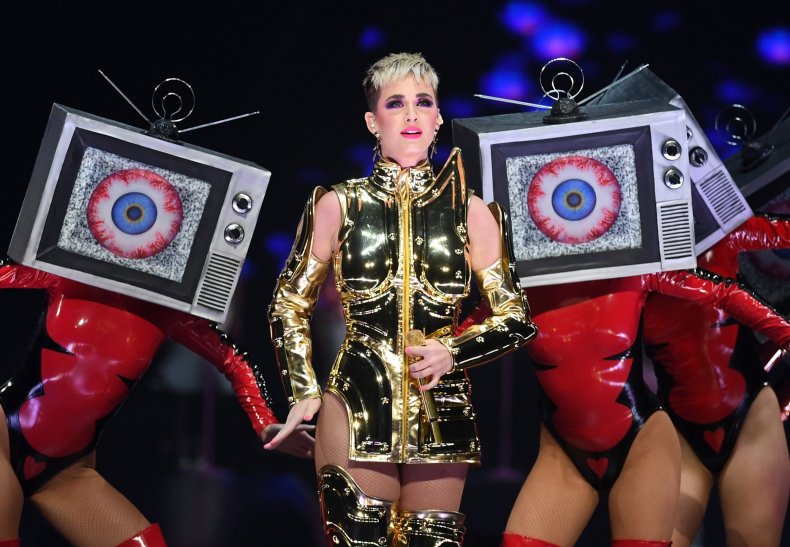 Other Twitter users impacted by the move included Kim Kardashian West and former basketball player Shaquille O'Neal, who both lost around one million followers. They were left with 58.5 million and 15.3 million followers, respectively.
Even Twitter itself didn't escape unscathed, as it saw 12 percent, or 7.7 million of its followers disappear between Wednesday and Thursday.
Twitter deleted millions of accounts from its service as part of an "ongoing and global effort to build trust and encourage healthy conversation" on the platform, Vijaya Gadde, Twitter's Legal, Policy and Trust and Safety Lead, wrote in a blog post.
A Twitter spokesperson told Newsweek the platform will see a drop in around six percent of followers in the coming days.
The average user was told to expect a drop of four or fewer followers, but warned others would "experience a more significant drop."
"We understand this may be hard for some, but we believe accuracy and transparency make Twitter a more trusted service for public conversation," she wrote.
Users were told to anticipate the most significant changes in the days following Wednesday, but counts were likely to keep changing as the platform continued the project long-term.
These users are different to spam or bots, explained Gadde, because it is unclear if the original account owner still has control or access to it. They had been locked out of the platform and not sought to reactivate their accounts after at least 30 days of notification.
The accounts would have originally been blocked for tweeting large volumes of unsolicited replies or mentions, sharing links dubbed "misleading," or were being blocked by a large number of accounts after mentioning them.