Twitter's New CEO: Five Challenges Facing Jack Dorsey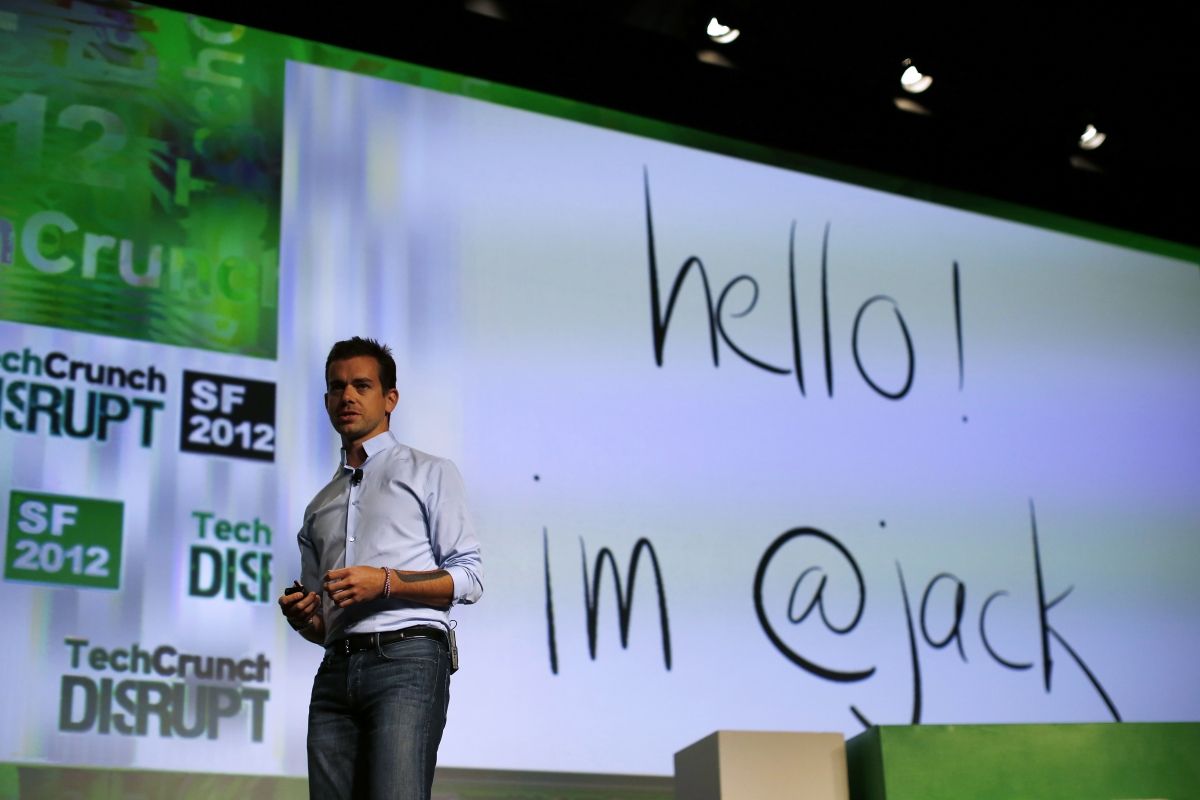 Twitter is expected to announce on Thursday that Jack Dorsey, the microblogging site's co-founder and acting chief executive, will take over the position of CEO permanently.
Dorsey, who was previously fired as CEO in 2008 after internal disputes, will take over from Dick Costolo, who announced he was stepping down in June after five years at the helm amid slowing growth, both in terms of users and revenue.
Dorsey, 38, who was the first user to join Twitter and is also chief executive of mobile payments company Square, has quite a task on his hands to attract new users to Twitter. Newsweek looks at five challenges facing the new boss of the social media platform.
Getting people tweeting
At the end of Q2 in July, Twitter reported having 316 million monthly active users (MAUs), a 15 percent year-on-year growth but slowing—up by just 2.6 percent from the 308 million recorded in the previous quarter. Dorsey said at the time that the company was "not satisfied with our growth in audience."
To put the numbers in perspective, Twitter's user base is just over a fifth of Facebook's 1.49 billion MAUs. Mark Zuckerberg's social network recently announced that one in seven people on Earth had logged in on a single day. Twitter has also been overtaken by Facebook-owned Instagram, which racked up 100 million users in nine months to hit 400 MAUs.
Introducing new features
According to tech news site Re/Code, Twitter is considering doing away with the feature which has enthralled and frustrated millions of users, and which Dorsey conceived of: the 140-character limit on tweets. Twitter removed the limit from the platform's direct message feature in August and added the "quote tweet" feature in April to enable users to pass judgement on the posts they are retweeting. The company are reportedly looking to attract new users with the feature, but there has been a mixed reaction from some current tweeters, who fear that removing the constraint could turn Twitter into a duplicate of Facebook.
Twitter also announced three deals with e-commerce providers on Wednesday that will allow users to make in-app purchases when using their smartphones. Nathan Hubbard, Twitter's vice president of commerce, said that the company hoped to capitalize on users' tendency to access Twitter through mobile devices. Some 80 percent of Twitter's active users utilize the platform via mobile devices.
Getting investors on-side
Stocks in Twitter crashed to an all-time low of $21.01 in late August, a problem that was attributed to poor user growth figures and the lack of a permanent CEO. Shares did spike on Wednesday afternoon as reports began to circulate of Dorsey's return, and Twitter closed at $26.94, a 5.2 percent jump. The New York Times also reported on Monday that Dorsey has the backing of several significant Twitter investors, including Rizvi Traverse Management, which was the social media site's biggest single investor when Twitter floated in 2013. Dorsey will want to keep such investors on side and with their hands in their pockets.
Juggling two companies
Dorsey's appointment may come as a surprise due to his significant commitments outside the company. In the interim between 2008 and 2011when Dorsey was fired as CEO and then returned as executive chairmanDorsey set up mobile payment company Square, which is expected to hold its initial public offering later this year, according to Bloomberg. Following Costolo's announcement in June that he was stepping down, Twitter's board of directors said that they would only consider candidates "who are in a position to make a full-time commitment to Twitter"an apparently coded reference to Dorsey's external commitments and a statement which seemed to put him out of the running.
However, Twitter can take heart in the fact that two of the tech industry's most successful CEOsSteve Jobs and Elon Muskhave simultaneously run two huge companies at once. Apple co-founder Jobs was a majority shareholder in, and chairman of, animation giants Pixar, while Musk founded and holds the top posts in both electric car manufacturers Tesla and rocket makers SpaceX.
Providing a vision
As the company's founder, Dorsey is likely to be afforded a respect and even reverence which an external appointment would need to work for. Upon stepping down, Costolo praised Dorsey in a Bloomberg interview, calling him the "inventor of the product" and saying that he possesses "this fluency about the way he thinks about the product...that's almost remarkable." During his time as interim CEO, Dorsey has tried to lay out a vision for the company, declaring in July that the platform "has to be the most powerful microphone in the world" and that using Twitter should "be as easy as looking out your window to see what's happening."
However, lingering concerns may remain following his acrimonious sacking as CEO in 2008, after which he remained on at Twitter in "a passive chairman role and silent board seat," Fortune reported. According to Nick Bilton's book Hatching Twitter, which unofficially recounts the company's founding and early days, Dorsey was considered a difficult manager and allegedly responded to being fired by planting media rumors that he was the sole driving force behind Twitter.