Twitterverse Buzzes in Run-Up to 'Masked Singer' Set to Feature Rudy Giuliani
As The Masked Singer gears up for the premiere of its seventh season, it's already facing social media backlash over reports that former New York City Mayor Rudy Giuliani will be a contestant on the show.
The new season debuts at 8 p.m Wednesday ET/PT on Fox and will feature contestants performing in outlandish disguises before a panel of celebrity judges. This season has attracted more controversy than in the past with the appearance of Giuliani, who backed former President Donald Trump's baseless assertions of widespread voter fraud during the 2020 elections.
This season's contestants have been grouped into three teams: "Good," "Bad" and "Cuddly." The contestants' identities are concealed by extravagantly theatrical consumes that are assigned personas.
The Good group includes Firefly, McTerrier, the Prince, the Ringmaster and the Armadillo. In Bad, there's Cyclops, Ram, Queen Cobra, Hydra and Jack in the Box. For Cuddly, there is Thingamabob, Lemur, Space Bunny, Baby Mammoth and Miss Teddy.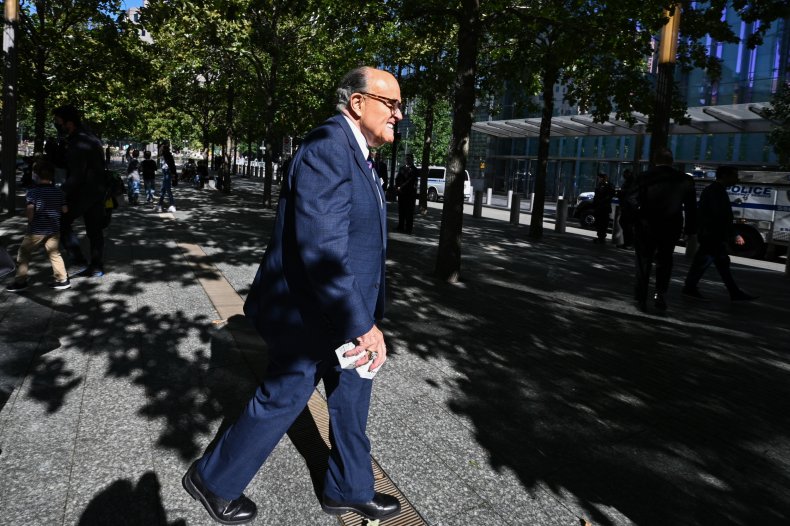 It's not clear which costume Giuliani will wear. Judges and viewers will have to piece together the identity of each contestant based on performances and clues.
Previously, Deadline reported that judge Ken Jeong stormed out after it was revealed that Giuliani was a contestant. Judge Robin Thicke is also reported to have walked off the set. Both have returned to the show and their Twitter accounts have promoted the show's premiere Wednesday.
But reactions on Twitter to Giuliani's appearance included incredulity, outrage and calls to boycott the show.
"Not watching it this season," Twitter user Bill Legge wrote. "Think I'm done. The fun is gone. A man who attacked American democracy is a masked singer! Wtf"
"I am calling for all true patriots to boycott 'The Masked Singer' because they are going to have Rudy Giuliani as a guest," Twitter user NM Granny wrote. "This man has proven that he is a liar, treasonous and just an a**hole."
"He should just flip on Trump already and help ease the suffering from his spiraling out of control lifestyle," wrote Twitter user Sasquatch.
"Nope. Done with Masked Singer," wrote Cindy Holmes on Twitter. "Giuliani? WTF were you all thinking??? You can't recover from that ... ever."
Former Trump administration Attorney General Bill Barr last week criticized Giuliani in an interview with NBC's Lester Holt. Barr blamed the spread of election fraud conspiracy theories pushed by Trump on his "wack job" legal team, which included Giuliani.
Giuliani has been subpoenaed by the House committee investigating the January 6 insurrection.
Newsweek has reached out to Giuliani and Fox for comment.