Two Al-Jazeera Journalists Released From Imprisonment in Egypt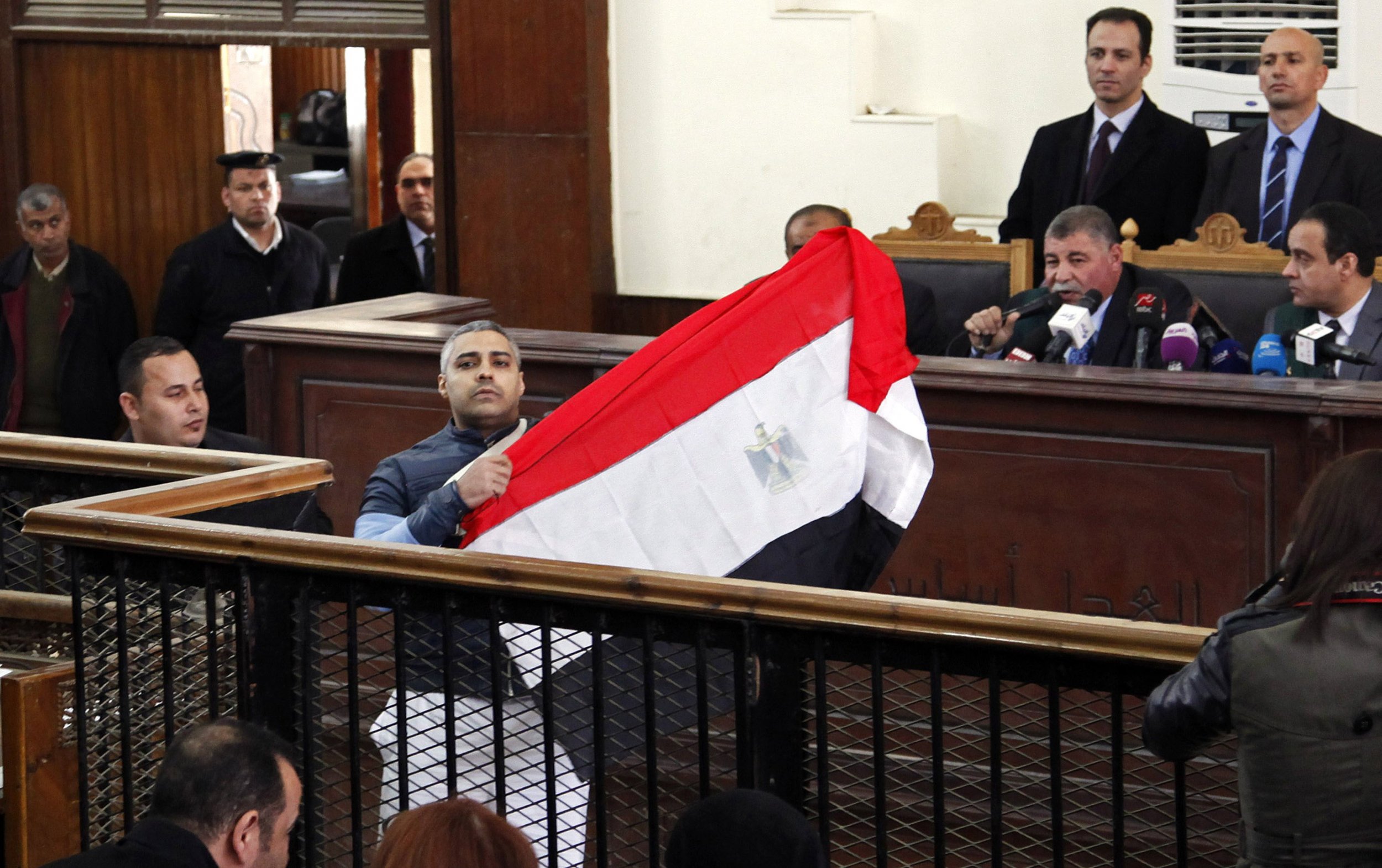 The remaining imprisoned Al-Jazeera journalists have been released in Egypt, the BBC reports.
The two journalists, Mohamed Fahmy and Baher Mohamed, were being retried for allegedly helping the banned Muslim Brotherhood party with their reporting, after their convictions were overturned last month. Along with Peter Greste, the Australian Al-Jazeera correspondent who was freed last week, Fahmy and Mohamed were imprisoned in 2013 and accused of spreading "false news," operating without a permit and belonging to a terrorist organization.
In June 2014, all three journalists were sentenced to seven years in prison, and Mohamed was given an additional three years. Fahmy and Mohamed spent 411 days in prison, while Greste served 400 days. He flew back to Australia last week.
Bail was set at $33,000 for Fahmy, but Mohamed was freed without bail. Judge Hassan Faid has adjourned the case until February 23. Reports from inside the courtroom described jubilant scenes of applause and tears of joy from the men's family members and friends.
Greste, Mohamed and Fahmy all deny aiding the Muslim Brotherhood after the fall of President Mohamed Morsi in 2013 and maintain they were doing their jobs by simply reporting the news.
"Bail is a small step in the right direction and allows Baher and Mohamed to spend time with their families after 411 days apart," an Al-Jazeera spokesman said Thursday.
Greste was released last week under a law allowing his deportation from Egypt. Fahmy gave up his Egyptian citizenship but retained his Canadian nationality, allowing him to be released under the law. Mohamed is Egyptian and does not have the option of using a foreign passport.
The retrial was ordered due to a lack of evidence linking the journalists to conspiring with the Muslim Brotherhood, according to the Committee to Protect Journalists.