Two Arrested During Protests Following Mistrial for Officer Charged in Freddie Gray's Death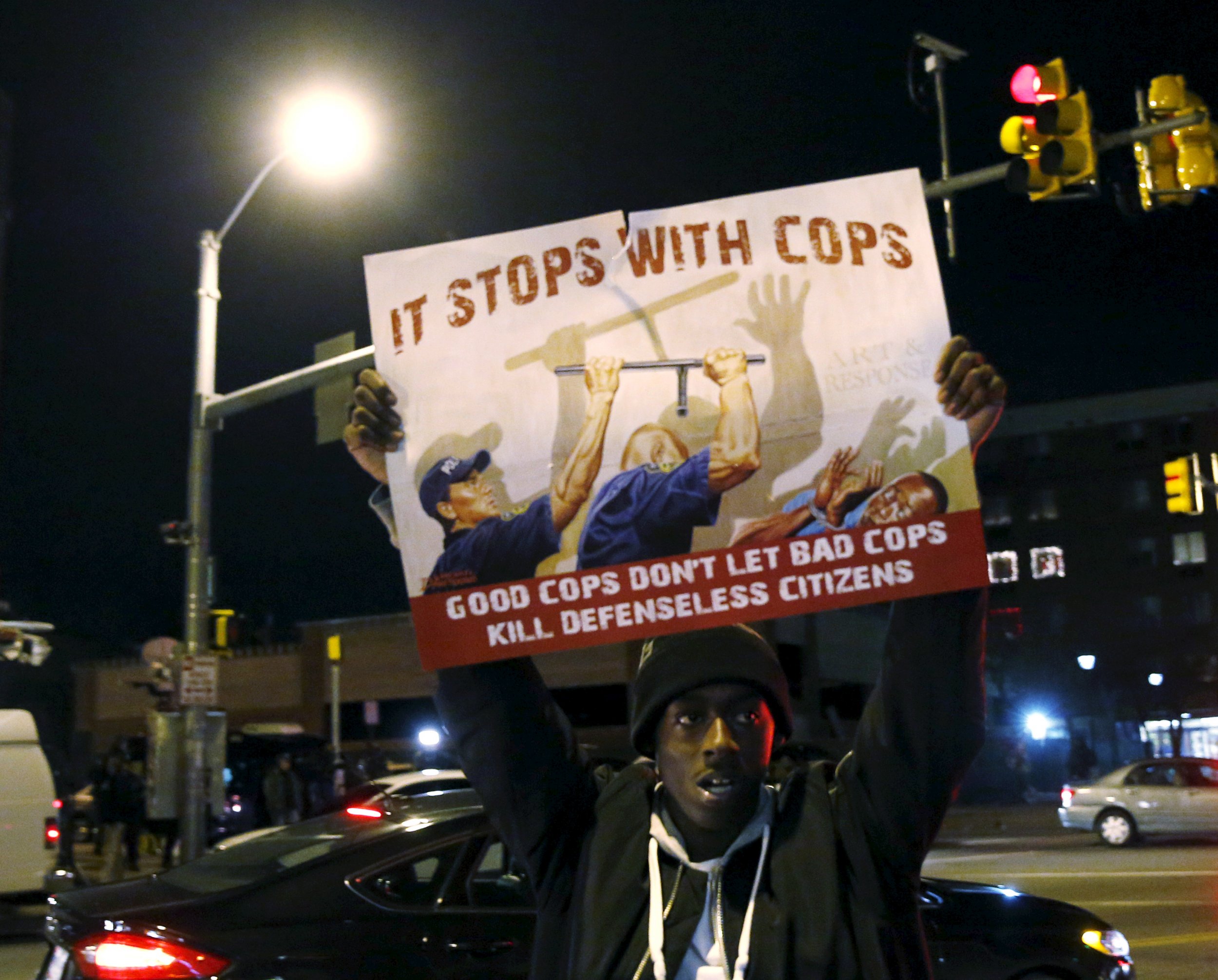 Two people were arrested in Baltimore during protests on Wednesday following the announcement of a mistrial for police officer William Porter, who was charged in connection with Freddie Gray's death.
Darius Rosebrough, 21, and an unnamed 16-year-old were arrested Wednesday evening. Both face charges of failure to obey, disorderly conduct and using a bullhorn while in proximity of a courthouse while court is in session, the Baltimore Sheriff's Department tells Newsweek.
"It is my understanding the adult has been released and the juvenile probably has too," the Baltimore Sheriff's Department says. A representative for Baltimore Central Booking tells Newsweek the department is not allowed to speak with the press.
Gray, 25, died of a spinal injury a week after being arrested on April 12. He was carrying a knife at the time of his arrest, which officers alleged was an illegal switchblade, though carrying such a knife is legal in Maryland. As a result, State's Attorney Marilyn Mosby determined that Gray's arrest was illegal.
Porter was the first of six officers to be tried in connection with Gray's death. His case focused on Gray's interaction with him while being transported. Mosby alleged Gray asked Porter for medical attention twice and that the officer declined to provide help. The investigation also found Gray was sitting on the floor of the police wagon, and Porter moved him to the wagon's bench, but he failed to strap him in.
In April, Gray's death sparked mass protests throughout Baltimore, which at times led to property damage, fires and looting. Representatives of both the Baltimore Police Department and Sheriff's Department confirmed there were no reports of property damage during Wednesday's protests.