Officials within a regional health department in Spain are calling the swap of two baby girls in a maternity ward "human error" nearly 20 years later, the La Rioja newspaper first reported.
One of those girls, who is now 19, has come forward after she unexpectedly learned through a DNA test that she and her supposed parents do not share the same genetic profile.
"It was a human error and we haven't been able to find out who was to blame," Sara Alba, health chief of Spain's northern La Rioja region, said at a news conference Tuesday. "The systems back then were different and weren't as computerized as they are now."
Alba tried to offer assurances that the mistake could not happen again because of checks and balances since added to Spanish hospitals.
The two babies, now 19, were switched in 2002 when they were born five hours apart at the same hospital in La Rioja. Both girls were also placed in incubators because they were underweight at birth.
The young woman who discovered the mistake via the DNA test is now seeking 3 million euros ($3.5 million) in compensation from the local health authorities. Alba addressed the situation after the bombshell report from La Rioja.
Raised by a person she believed to be her grandmother, the young woman discovered she was switched at birth when the grandmother sued the presumed father in 2017 for child care, the BBC reported. A court ordered a DNA test, which revealed that their DNA was not a match.
A later test confirmed a person presumed to be the woman's mother was also not a genetic match. Lawyers helped identify what occurred and which baby could have been given to the woman's biological parents.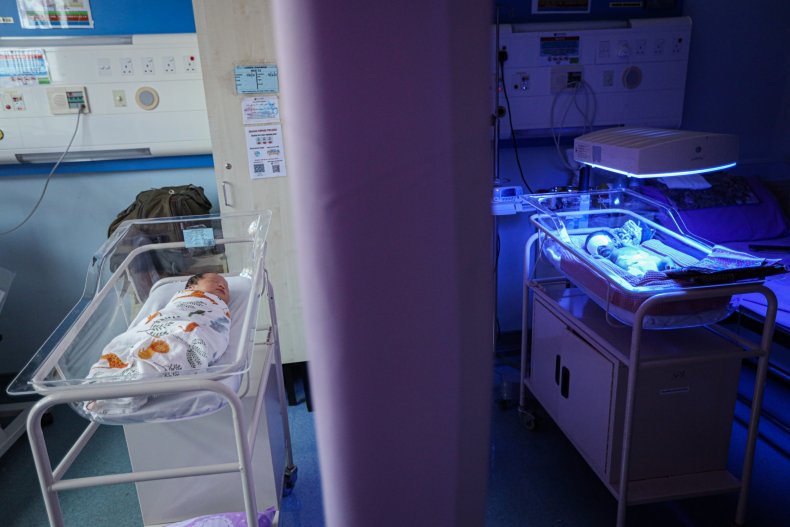 The second young woman in the birthing switch who was given to the wrong parents is aware of the significant error on the part of the hospital. According to the newspaper El Pais, that woman has not yet filed a complaint nor indicated any plans to do so.
Neither of the two women were identified.
While switched-at-birth incidents are not common, they still occur. In July, a couple in Tennessee reported that hours after the birth of their daughter, they were shocked when a panicked nurse came in their hospital room to trade the baby they were holding with their actual child.
"Just a panicked look on her face, she was like just breathing heavily and just flustered. And she was like 'Here's your baby.' And we're like 'Um, what?'" Thomas Gray, the father, told WKRN.