To Bee or Not to Bee: Boys Charged for 'Senseless' Killing of Half a Million Honeybees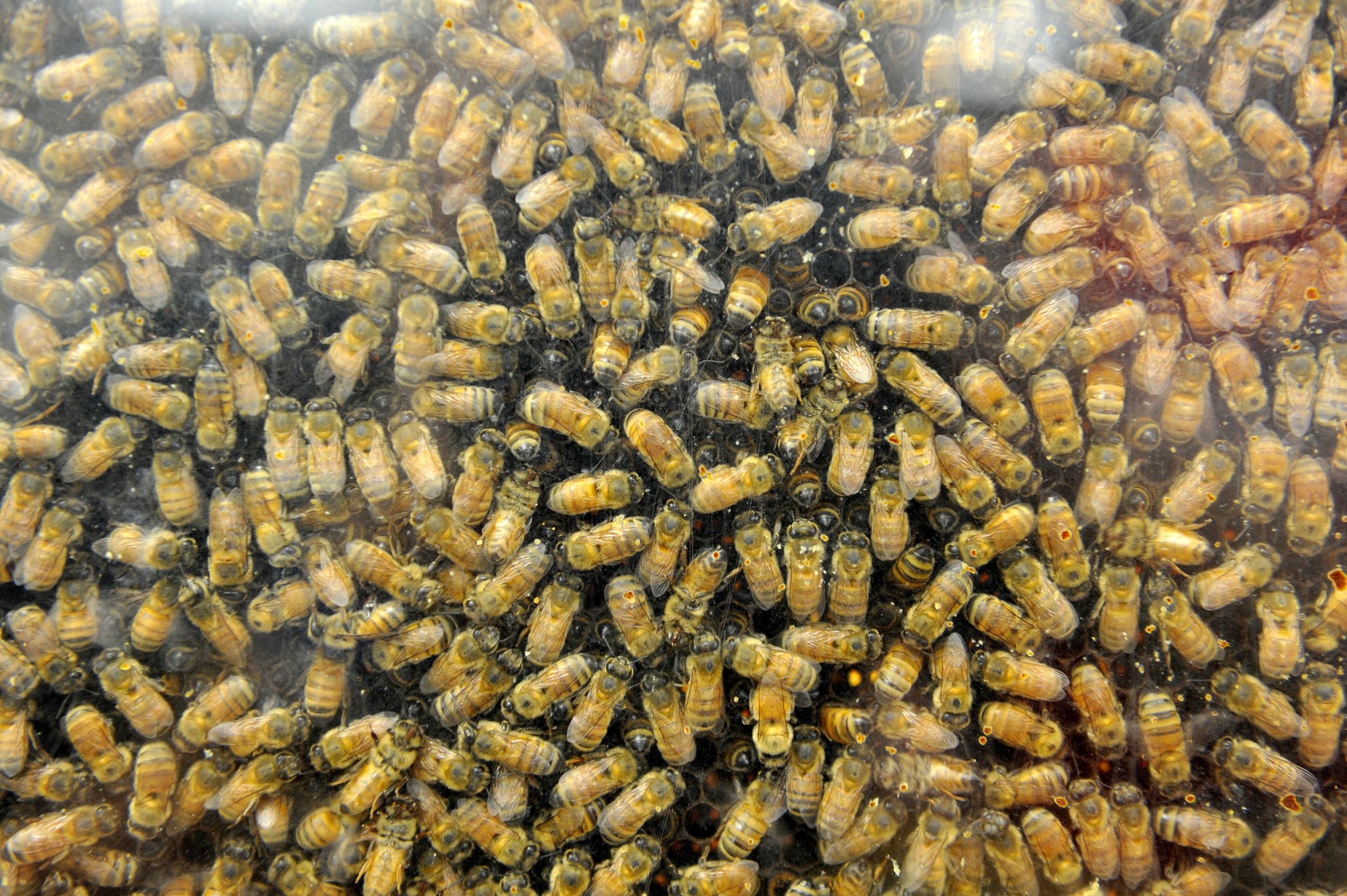 Two young boys have been charged with criminal mischief, agricultural animal facilities offenses and burglary after they knocked over beehives and killed half a million bees in Sioux City, Iowa.
On Wednesday, local police arrested the two boys, ages 12 and 13, who exposed the bees to deadly freezing weather while vandalizing a honey farm last month, reported The Sioux City Journal.
"They knocked over every single hive, killing all the bees. They wiped us out completely," Justin Engelhardt, co-owner of Wild Hill Honey, told the newspaper, before going on to condemn the boys for committing the "senseless" crime.
"They broke into our shed, they took all our equipment out and threw it out in the snow, smashed what they could," he added.
According to National Public Radio, the two boys, whose identities have been protected due to their age, could face up to $10,000 in fines and 10 years imprisonment for the incident that occurred late last December. However, it is more likely their case will be settled in juvenile court.
Engelhardt and his wife, Tori, claim the damage caused was so severe, it has completely put Wild Hill Honey out of business. However, the couple are pleased that the arrests were made less than a month after the vandalism occurred.
"It's huge, right? It demonstrates the professionalism and determination of the Sioux City Police Department and we couldn't be happier," Justin Engelhardt said.
To restart their business, the couple will need around $60,000. Todd LaCroix, a family friend of the Engelhardts, started a GoFundMe page to crowd-source money for the couple. The page has already raised more than $30,000 from 838 people.
"It was amazing, and we are deeply grateful for all of the contributions from the people of Sioux City and people around the country," Justin Engelhardt said.
"It's thanks to those contributions that we'll be able to rebuild in the spring. We've already made arrangements to get some hives down south and we'll bring them up in the spring and we'll be right back to where we were."