Two Brothers Charged With Rape, Murder After They Lured Teen Into Woods and Kicked Him 100 Times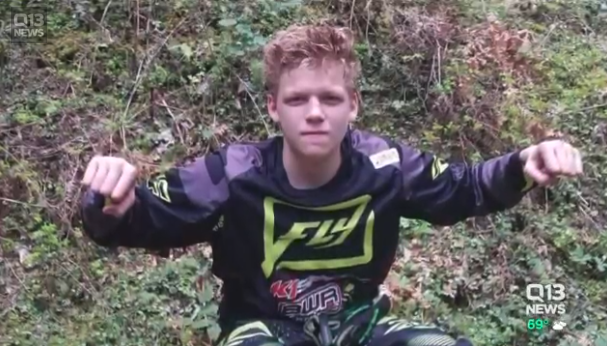 Two brothers were charged with murder and rape after they allegedly lured a 16-year-old boy into the woods and kicked him more than 100 times.
On Monday, Benito Marquez, 16, and Jonathan Adamson, 21, were charged with first-degree murder, first-degree rape, unlawful disposal of remains and tampering with physical evidence in the Lewis County Superior Court, reported Q13FOX. Last week, Benjamin Eastman's body was found in a shallow grave.
Prosecutors said evidence from the brothers' phone records showed that they invited the teenager to go camping in Randle, a village in Washington, on June 24. Court documents revealed that Adamson told authorities that they sexually assaulted Eastman with a stick and kicked him over 100 times while in the woods.
Marquez and Adamson then reportedly bashed Eastman's head with a rock multiple times to ensure he was dead before they dug a shallow grave, buried his body in it and burned his clothing.
According to Q13FOX, Marquez and Eastman were close friends.
In a press release, the Lewis County Sheriff's Office revealed that authorities found Eastman's body late last month. "It was here that deputies located a fresh gravesite in a wooded area away from any buildings on the property," they wrote. "Located within the shallow gravesite deputies discovered a body of an unidentified individual."
After an inspection, a coroner identified the remains of the body as Eastman and confirmed that he died from blunt-force trauma to the head.
During the trial on Monday, Marquez was charged as an adult despite only being 16 years old. The brothers are currently being held on a $10 million bail.
Carly King, Eastman's friend and roommate, said that the deceased was a kind person and someone whom "everybody liked." Peyton White, another of Eastman's friends, added that he was "a good kid, he was funny."
"If you ever needed something he was there," White said. "He'd give you the shirt off his back."