Two Cezanne Sketches Found Behind Watercolors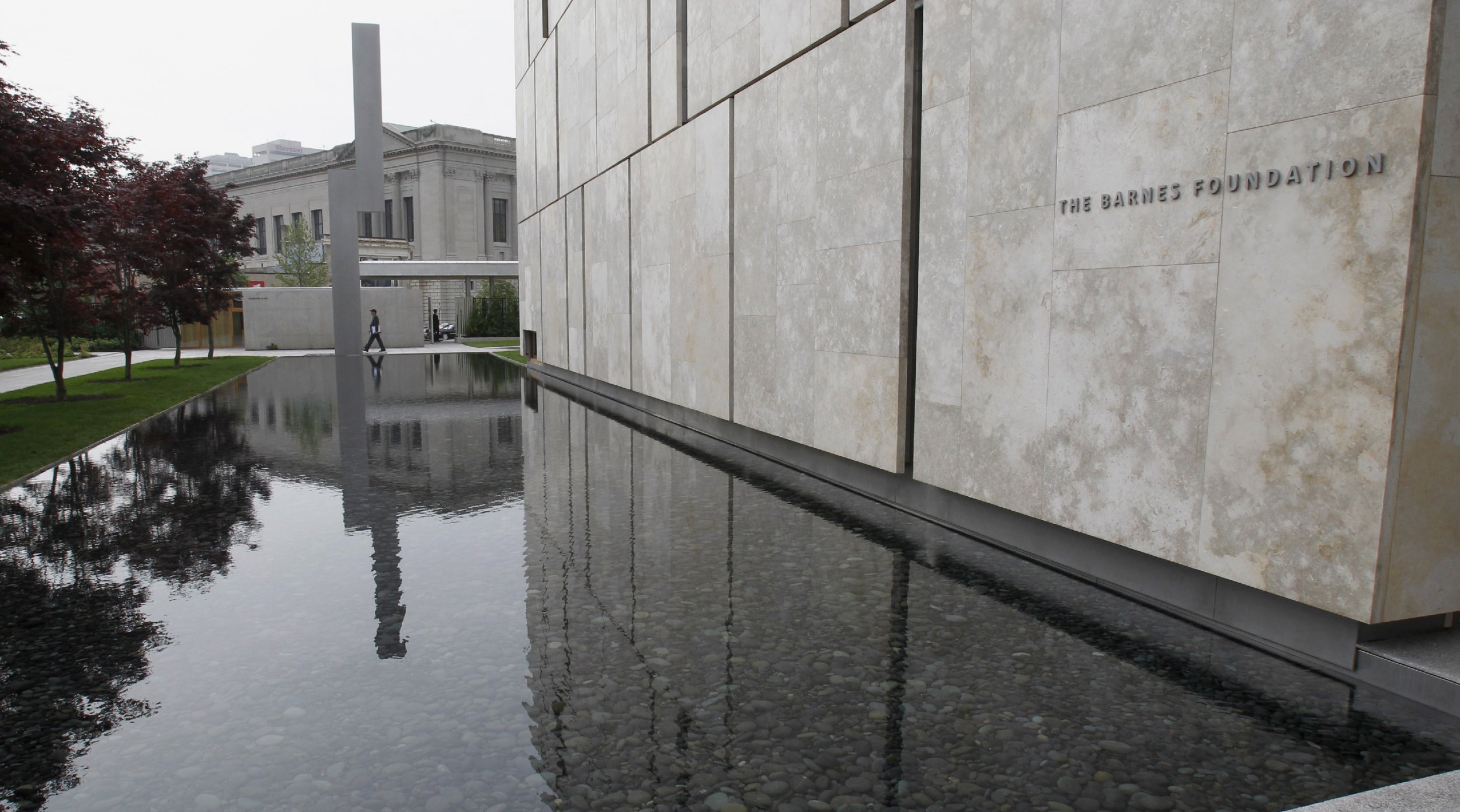 A Philadelphia arts foundation has unearthed two incomplete sketches by the visionary French post-Impressionist painter Paul Cezanne, from the backs of two of his watercolor landscape paintings of southern France. Conservators at the Barnes Foundation museum told the Associated Press that the collector who purchased the Cezanne watercolors more than 90 years ago, Dr. Albert Barnes, likely had no idea the graphite and watercolor sketches had been placed behind the paintings.
No human eye apparently has seen the sketches since at least the early 1900s, according to a press release, but art aficionados will get a chance to peek at them at the Barnes Gallery between April 10 and May 18.
The two watercolors are part of the permanent collection at the foundation's gallery. They had been taken down last year for conservation work. Barbara Buckley, the chief painting conservator and senior director of conservation, told the Philadelphia Inquirer that the watercolors needed extra conservation because the backsides were covered with brown paper, which is acidic. That was replaced with acid-free paper, so the paintings wouldn't be harmed going forward.
Once conservationists at Philadelphia's Conservation Center for Art and Historic Artifacts carefully lifted the brown paper from the back, they noticed that a colorless sketch lay beneath each watercolor. Buckley said they had no reason to believe the Cezanne treasures would be lurking beneath the back papers, noting that in 2007 another Cezanne watercolor sent for conservation had nothing behind it.
Experts say Cezanne used both sides of paper when drafting out a painting, and experimented with form and structure in his sketches. One of the sketches, found on the back of the Trees watercolor, depicted a landscape synonymous with Cezanne's other works.
The sketch behind The Chaine de l'Etoile Mountains depicts a spidery pencil outline of trees, but the center is largely unfinished; it's so rough that conservationists are unsure of its meaning. Nevertheless, it is significant: Buckley said in a statement the sketch could offer the public a rare window through which to peer into Cezanne's artistic process.
Two Cezanne Sketches Found Behind Watercolors | Culture