Boko Haram: Chibok Girls Graduate from U.S. High School, Three Years After Abduction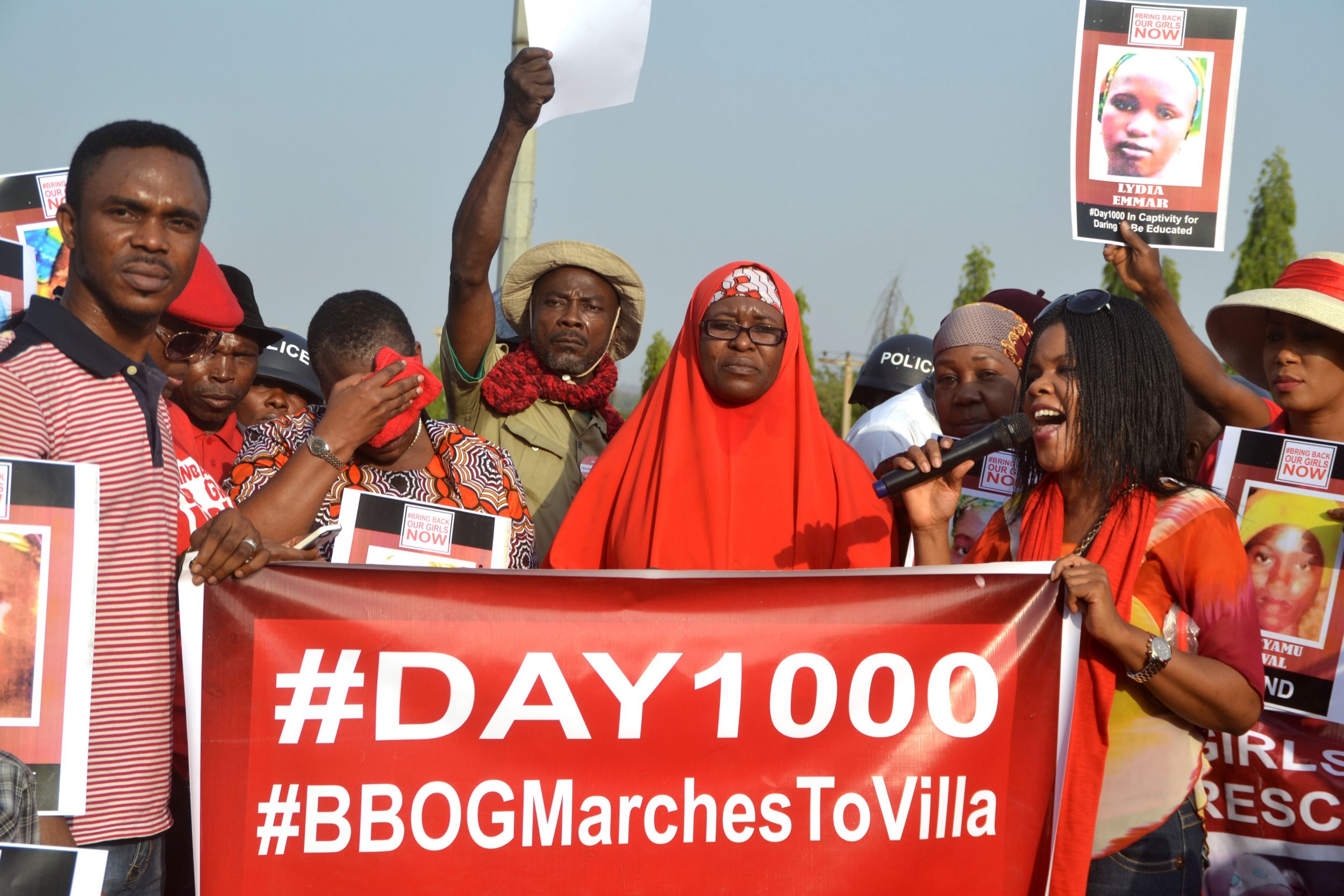 Two of the 276 girls kidnapped by Nigerian militants Boko Haram from their school in Chibok three years ago have graduated with diplomas from a U.S. high school.
The two girls, known as Debbie and Grace, were among the so-called Chibok girls abducted by the Islamist group in April 2014. The girls escaped shortly after the kidnapping and were sponsored by a Nigerian charity to study in the United States.
The pair graduated last week from an international school in Washington, DC, according to a statement shared by Emmanuel Ogebe, a Nigerian human rights lawyer based in the U.S. who was involved in sponsoring them. They are the first of the Chibok girls to graduate from an American school.
Among the 276 Chibok girls kidnapped by Boko Haram, 57 escaped shortly after the abduction. Debbie and Grace were among this group, having escaped from a hideout of the militant group in the Sambisa Forest in Borno, northeast Nigeria.
Following the initial escape of the 57, none of the Chibok girls was freed or fled Boko Haram captivity for another two years until May 2016, when one of the girls was rescued by civilian vigilantes. Negotiations between the Nigerian government and Boko Haram have paid off, with the militants releasing 21 girls in October 2016 and a further 82 in May. Two other girls have also escaped captivity, but 113 remain in the hands of the jihadis.
Read more: Why Nigeria's liberated Chibok girls face a long road to freedom
The Education Must Continue Initiative (ECMI), an NGO based in Nigeria, sponsored 10 of the 57 that escaped in the immediate aftermath of the abduction to be educated in the United States. But the Nigerian government claimed in 2016 that it had taken over guardianship of the girls following a meeting with their parents.
The ECMI shared pictures and images of the girls' graduation.
The girls who have recently been freed from Boko Haram face a long road back to normality. The 21 released in October 2016 are currently undertaking a nine-month remedial course in Abuja, coordinated by the Nigerian government, which includes regular family visits to Chibok. The 82 girls freed in May will likely undergo a similar program.
Boko Haram launched an armed insurgency against the Nigerian government in 2009. The group has killed tens of thousands and displaced millions, creating a massive humanitarian crisis in northeast Nigeria. Boko Haram has also kidnapped at least 2,000 women and girls, Amnesty International said in 2015.