Three Chicago Cops Shot at Police Station
Three Chicago police officers were reportedly shot on Thursday during a police-involved shooting at the department's 25th District headquarters. They were all taken to hospitals shortly after, according to the Chicago Police Department.
While addressing the media following the incident, Chicago Police Supt. David Brown said that officers were trying to take a carjacking suspect into custody at around 9:40 a.m. local time, at the 25th District Station. As he was being arrested, the suspect managed to fire several shots at the officers, according to CBS 2 Chicago.
It was not immediately clear how the suspect obtained the gun he used to fire at the officers.
"Officers got behind this car, identified it as that carjacking vehicle, stopped the car, put the suspect in custody, and then the rest transpired afterwards," Brown said following the incident.
Newsweek subscription offers >
As reported by CBS 2 Chicago, one officer was shot in the left side of his neck as well as his protective vest, and was taken to the Advocate Illinois Masonic Medical Center shortly after. He was placed in serious to critical condition. According to the news outlet, trauma surgeon Dr. Samuel Kingsley said that the officer was placed on a breathing tube as doctors tried to stabilize him.
Brown reported that a second officer was also shot, but the bullet hit his protective vest and did not penetrate the armor. Brown stated that the second officer was being treated at Loyola University Medical Center.
A third officer was shot in the hip and was also taken to Loyola University Medical Center, said Brown.
The carjacking suspect, who was also shot, was taken to Stroger Hospital. The status of his condition was unavailable, according to CBS 2 Chicago.
Additionally, Brown stated that two other officers were also taken to Loyola University Medical Center, after suffering chest pains.
"I want to strongly emphasize the inherent dangers that these and all Chicago police officers experience every, every day protecting the residents of Chicago. When they leave home, they leave their loved ones, and put their stars on, and risk everything. They risk everything protecting all of us," Brown said.
Following the incident, Chicago Mayor Lori Lightfoot asked people across the city to join her in praying for the "officers shot and injured this morning in the line of duty."
"Today is a searing reminder of the danger our men and women of our Police Department face every day they put on their uniforms and leave their homes. This is the sacrifice they make in order to serve and protect our city and fellow residents," she wrote in a subsequent tweet.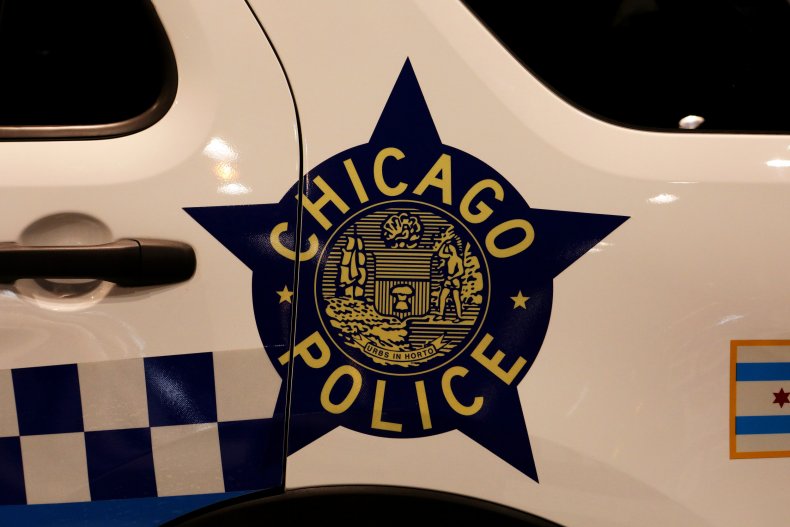 A photo posted to Twitter by Erik Runge of WGN TV news in Chicago show numerous officers outside of "area 5 police headquarters."
Updated 1:38 PM ET, with additional details.
Three Chicago Cops Shot at Police Station | U.S.