Chicago Officers Killed by Train Update: Body Cam Footage Recovered, 6 Police Deaths in Precinct in 2018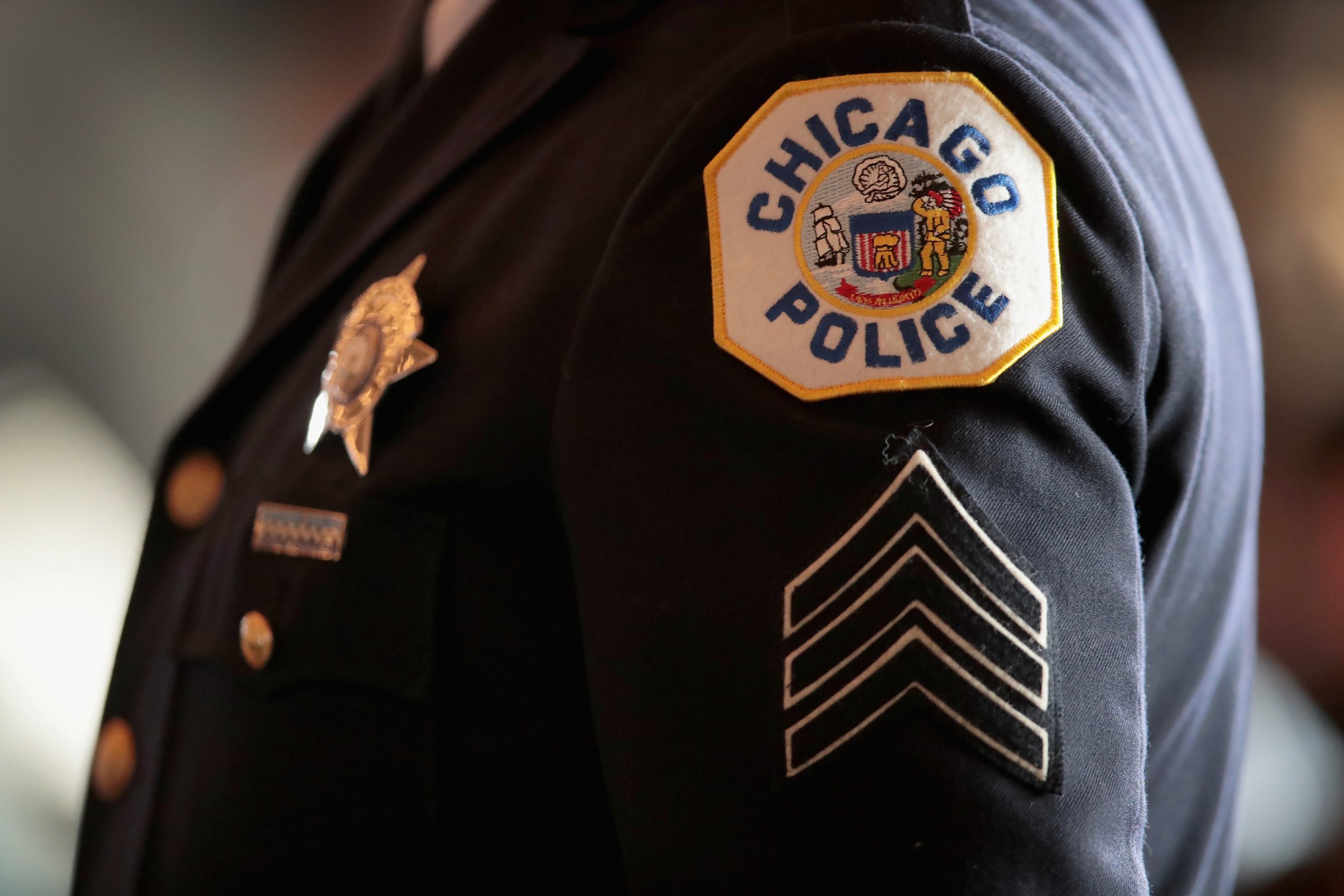 Two Chicago police officers were killed on Monday, both being struck by an oncoming train as they chased a suspected gunman.
The officers, 31-year-old Conrad Gary and 36-year-old Eduardo Marmolejo, were stationed in the 5th District, an area that has been hit with multiple tragedies and fatalities this year.
Last month, 28-year-old Samuel Jiminez was shot and killed after responding to a domestic disturbance call outside Mercy Hospital. Another officer, 47-year-old Vinita Williams, collapsed at the station and died in July, while two other officers employed at the station committed suicide.
All six worked in the 5th District, as did Commander Paul Byers, who was shot and killed in February.
"Shock. I mean here we are again. It highlights again just how dangerous this job can be. I often say the most dangerous thing a police officer can do is take a weapon off of an armed individual, and that's what they were doing, with no regard for their own safety," said CPD Superintendent Eddie Johnson about Monday's incident to ABC 7 Chicago.
Johnson added that it has been an "immensely difficult" year for the Chicago Police Department.
"Pray for the families of these two heroic young men, pray for the 5th District who, even tonight, will stop at nothing to safeguard the community," Johnson said.
Gary and Marmolejo responded to a call of shots fired around 6 p.m. Body cam footage, which CPD may never release, shows a train approaching from the north. Officials said the noise from that train might have masked the sound of a South Shore train approaching on another track, which was only feet from the officers as they searched for the suspect.
Both officers were killed instantly.
"We've lost two young men, both fathers, young families. This holiday will never be the same for those two families. While our hearts are with them we lost people who answered the call to try and make Chicago a better place," Chicago Mayor Rahm Emanuel said. "We as a city have to measure up and remind them, they're part of our family."
Two officers have not been killed on the same call since May 1990 when Grand Central District Officers Raymond Kilroy and Gregory Hauser were shot when responding to a domestic disturbance, the Chicago Tribune reported.
An October report from the CPD said that the number of violent crimes in Chicago has declined in 2018. Murders have dropped approximately 20 percent, with an 18 percent drop in shooting victims as compared to 2017.
Gary had been with the Chicago Police Department for 18 months, Marmolejo for two-and-a-half years. Both officers were married with young children.