Illinois Police Officer Dies From Injuries After Shootout
A police officer in Illinois has died from injuries sustained during a shootout while attending a domestic disturbance.
Chris Oberheim, 44, a father of four, had arrived with another officer at an address in Champaign, a city located about 120 miles south of Chicago, around 3:20 a.m. on Wednesday, ABC 7 reported.
When the police got out of their vehicles by the 2400 block in North Neil Street, they came across an armed suspect and there was an exchange of fire, according to a preliminary investigation.
The suspect was fatally wounded and pronounced dead at the scene. The officers were taken to hospital where Oberheim died from his injuries, Police Chief Anthony Cobb said. The other officer is in a stable condition.
"It is with great sadness and a heavy heart, I announce Champaign Police Officer Chris Oberheim, 44, badge number 703, passed away due to injuries sustained while on-duty," Cobb said in a statement posted on Facebook.
"Officer Oberheim was struck by gunfire while responding to a domestic disturbance. His only intention was to serve, protect and help provide care before he was senselessly fired upon and killed."
Cobb said that Oberheim had joined the Champaign Police Department in September 2008 after beginning his career with the Decatur Police Department and paid tribute to his "heroism, bravery, and the oath of office he honorably upheld in his commitment to duty."
The Monticello School District where his children attended issued a statement that said: "Our thoughts and prayers are with this family during this difficult time and with all families of police officers near and far."
People posted tributes on Facebook below the statement. Kankakee County Sheriff's Office wrote: "Sending our prayers and condolences to the family, friends and colleagues of Officer Oberheim and the Champaign Police Department."
Another user wrote: "Thank you for your service and rest in peace, Officer Chris. Condolences to all relatives/ friends. Your sacrifice does not go unnoticed nor unappreciated."
One post read: "God Bless Officer Chris Oberheim. Thank you brave sir for your heroism and courage. My deepest sympathies to his family and to the Champaign Police Department."
There is an appeal for witnesses to help the investigation which is being led by Illinois State Police. The Urbana Police Department, the Champaign County Sheriff's Office, and the University of Illinois Police Department are assisting in the probe.
Newsweek has contacted Illinois State Police for comment.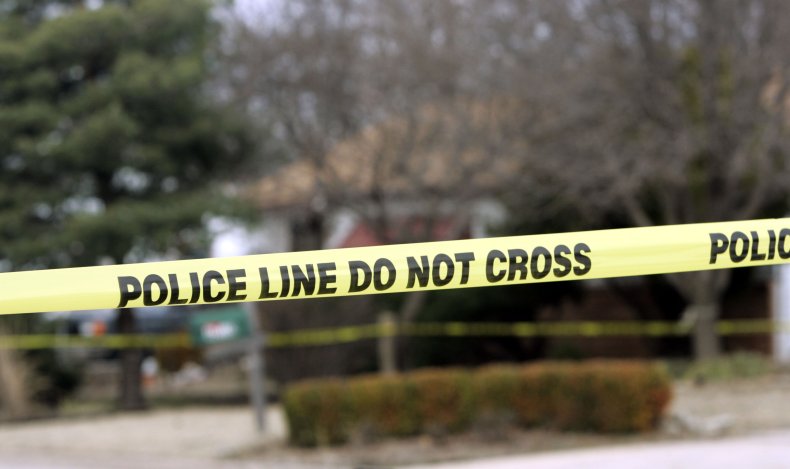 Update 5/19/21, 1:20 p.m. ET: This article and headline were updated with new information.