Two-Day Week Announced as Energy Crisis Wreaks Havoc in Venezuela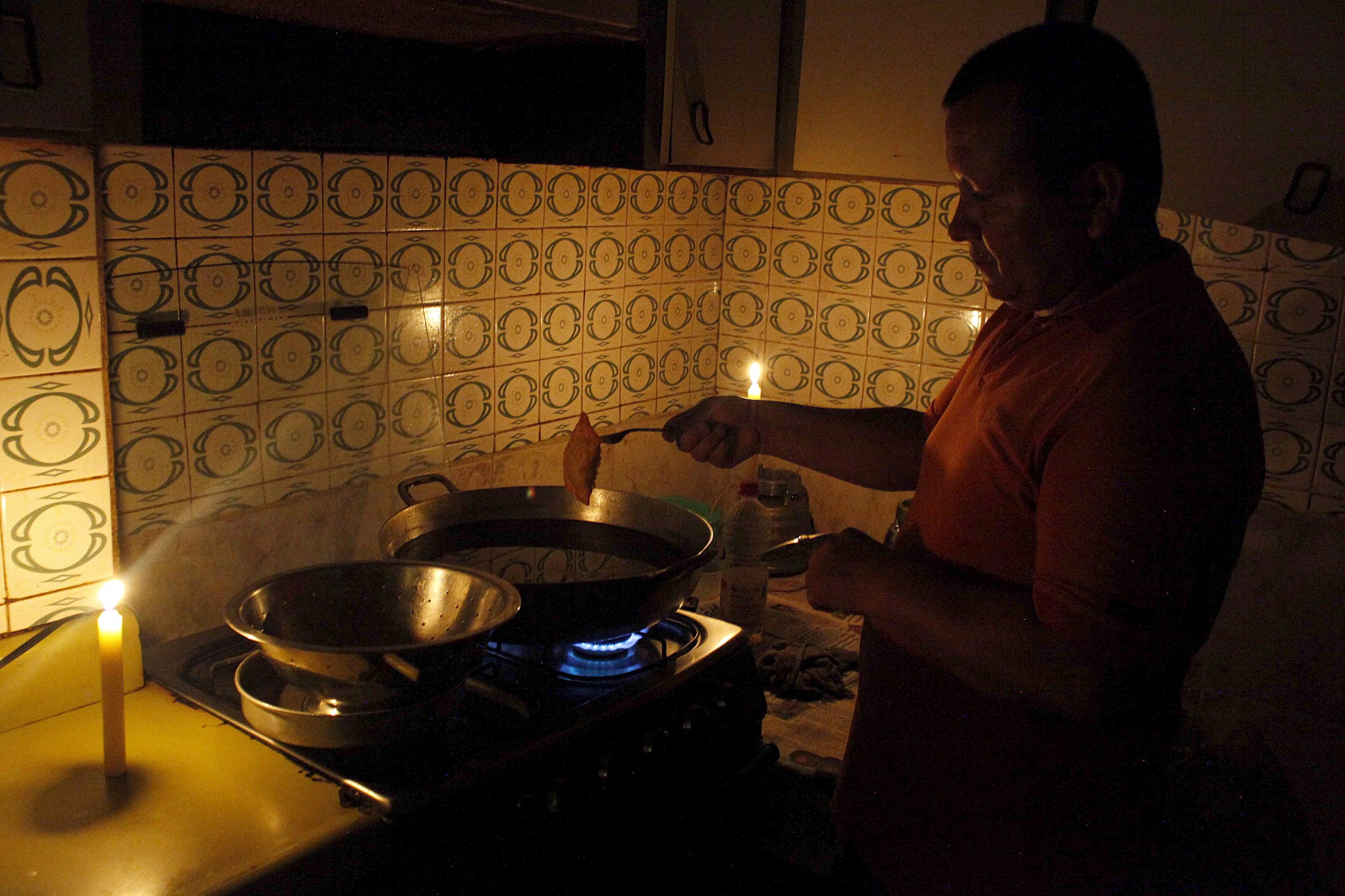 Regular blackouts, temporary supermarket closures and a limited water supply—Venezuela is in the depths of a serious energy crisis.
At the beginning of April, President Nicolas Maduro, who became Hugo Chávez's successor in 2013, urged all Venezuelan women to reduce hairdryer use in an effort to save power. Since then, the situation has deteriorated dramatically and the president's light-hearted remark no longer leaves a smile on anyone's face.
It is true that Venezuelans are no strangers to dealing with hardship, given the country's shrinking economy, skyrocketing inflation, devalued currency and food shortages. The government struggles to afford basic imports, such as sugar, flour and eggs.
To make things even worse, the International Monetary Fund (IMF) predicts that the economy will contract by a further 8 percent this year.
With the additional chronic power shortages, life is slowly becoming unbearable for the country's 30 million inhabitants. Oil production will take a big hit if power shortages continue, badly affecting the region, which is Latin America's third-largest oil exporter, The Financial Times reported.
In February, Maduro ordered shopping centers to reduce their opening hours and last week, said he would consider putting the clocks forward by half an hour to reduce demand for electricity later in the day.
These measures have not been sufficient. Amid growing concerns, Venezuela's government imposed a two-day working week for 2.8 million public sector employees on Tuesday to help the country get to grips with the worsening energy crisis. State workers had already been given Fridays off during April. Daily four-hour blackouts were also introduced on Monday.
"There will be no work in the public sector on Wednesdays, Thursdays and Fridays, except for fundamental and necessary tasks," said Vice-President Aristobulo Isturiz. The temporary measure will last for at least two weeks.
The Venezuelan opposition holds the government responsible for the energy crisis, accusing officials of mismanagement and widespread corruption.
The government insists, however, that the unpredictable El Niño weather pattern is to blame. Severe drought has meant water levels in the Guri hydroelectric dam that provides 75 percent of Venezuela's electricity have become dangerously low.
"We are requesting international help, technical and financial aid to help revert the situation," said Maduro on Tuesday. "We are managing the situation in the best possible way while we wait for the rains to return."