Two Dead After Man Sets Himself Alight on Japanese Bullet Train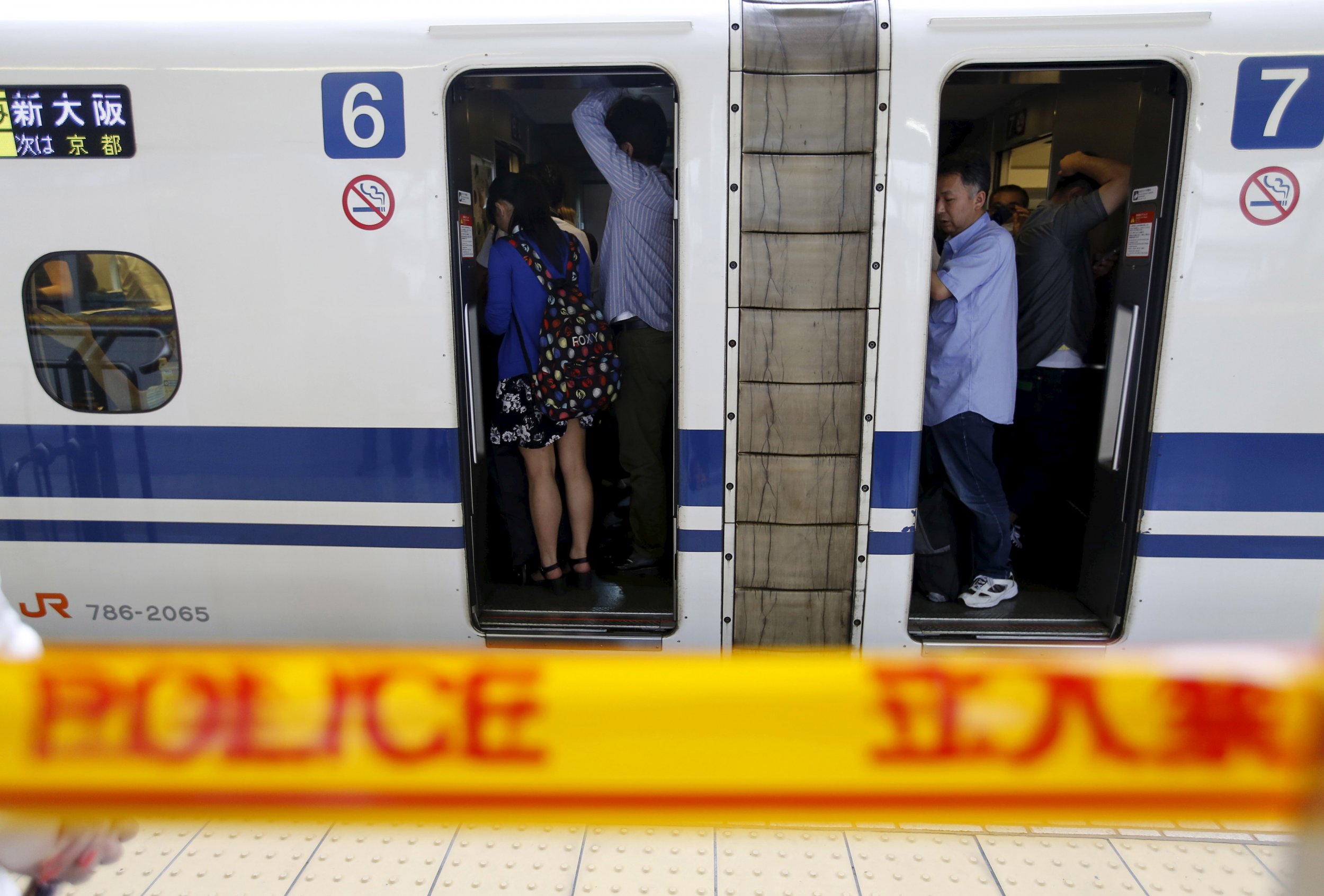 A man set himself on fire on a high-speed Japanese bullet train Tuesday, killing himself and one other person and injuring more than a dozen others, according to officials.
One woman died from inhaling smoke caused by the fire, Japanese broadcaster NHK reports. The Shinkansen bullet train, which can reach speeds of almost 200 miles per hour, was traveling from Tokyo to Osaka and was carrying up to 1,000 people when the incident occurred, around 11:30 a.m. local time.
Police said the 71-year-old man doused himself in what appeared to be oil and set himself on fire using a lighter. His body was found near the door of the first train car. He was from Tokyo, according to a driver's license found by police. Neither the man nor the woman has been identified. Several media outlets, including the BBC and The New York Times, cited authorities who referred to the incident as an apparent act of "self-immolation," or sacrifice for a particular cause. The BBC reports that officials are treating it as a suicide.
The train made an emergency stop at the resort city of Odawara, around 45 miles southwest of Tokyo, where train crew members extinguished the fire. Passengers in the first three carriages were evacuated, NBC News reports. NHK reports that 11 people were injured and nine others were taken to hospital.
Several eyewitnesses saw the man before he set himself on fire. One passenger told police the man put several 1,000-yen banknotes on her table, saying that he was giving them to her. After she declined his offer, "he walked up and down the aisle before pouring the liquid on himself" and told her to move away because she was in danger, according to NHK. Another eyewitness told NHK the man used a 1-liter plastic container to pour the liquid over himself.
The New York Times describes scenes of panic after the man set himself alight, as passengers tried to get him to stop.
Trains on the Tokyo-Osaka route were temporarily suspended, the BBC reports.