Man Driving Excavator Kills Pedestrian in What Israeli Police Call 'Terror Attack'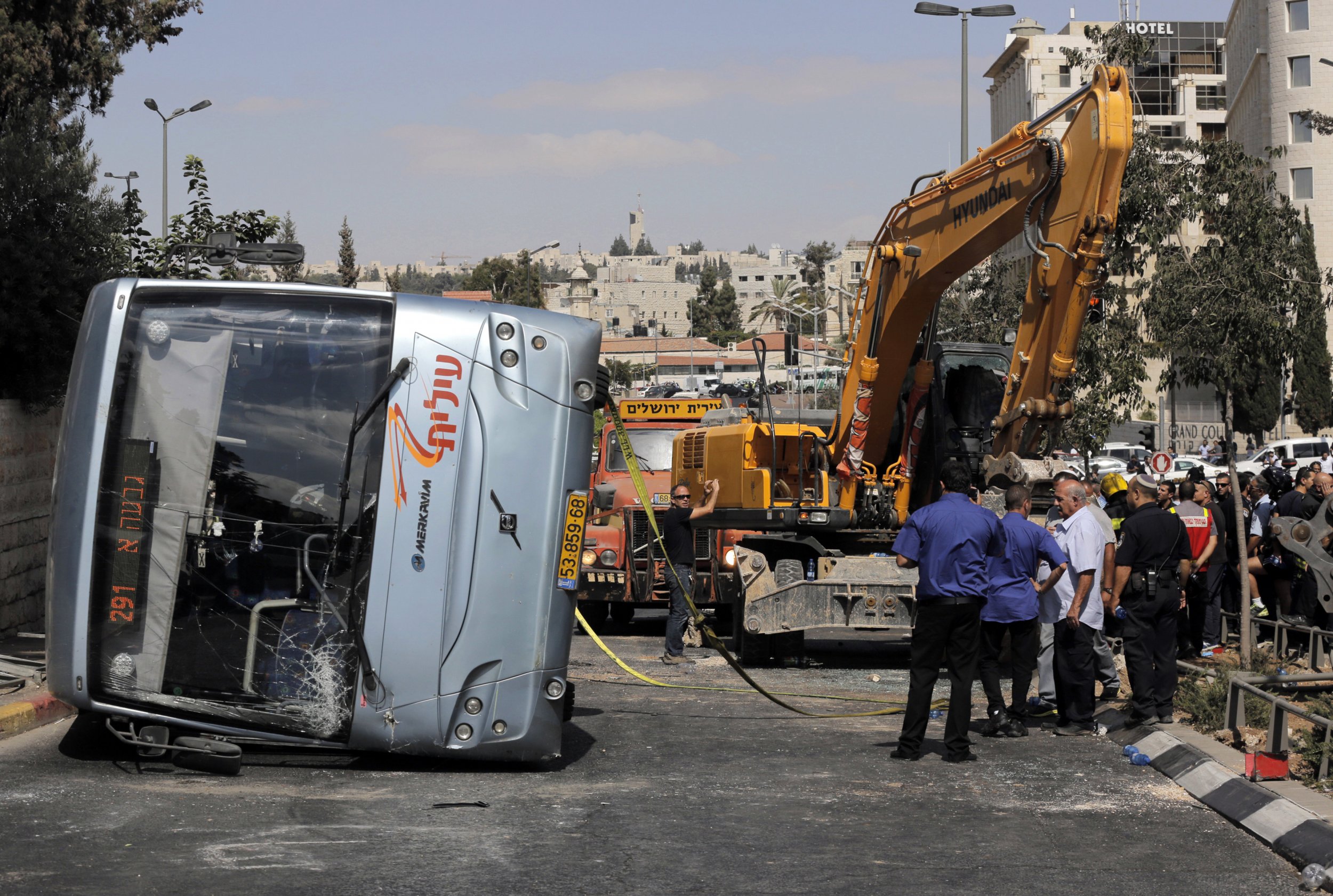 One person was killed and five were injured when a man driving an excavator ran down a pedestrian and rammed a bus in Jerusalem on Monday, police said. The driver was shot and killed by police, Israeli police spokesperson Micky Rosenfeld told The Washington Post.
The bus, which was travelling through an ultra-Orthodox Jewish part of the city, was empty of passengers, police told Reuters. The agency also quoted police as saying the driver was a Palestinian who lived in East Jerusalem.
Israeli authorities warned that further "terror attacks" were possible given tensions over events Gaza, The Jerusalem Post reported.
The attack came after 12 people were detained overnight in East Jerusalem for involvement in rioting. According to police, riots erupted again this morning at Al-Aqsa Mosque, the third holiest site in Islam, when Arabs threw rocks at police officers.
According to Middle East Eye, a website that reports on the region, a guard told the Turkish state news agency Anadolu, "Dozens of Israeli policemen stormed Al-Aqsa compound through Al-Magharbeh Gate and attacked worshippers."
The mosque is located on the Temple Mount, which is also a sacred location to Jews and Christians. Five officers were lightly injured, police said.
In a separate incident several hours later, a man shot an Israeli soldier and sped off on a motorcycle near Jerusalem's Hebrew University, Reuters reported.
Police described both incidents as terrorism.