Suspect on the Run After Two Killed, 14 Injured in Shooting at Unofficial Texas A&M-Commerce Homecoming Party
A gunman remains at large after two people were killed and at least 14 others were injured at an unofficial homecoming party in Texas, authorities said.
The shooting occurred at around 11.45 p.m. on Saturday night at The Party Venue in Greenville, Texas, around 15 miles from the Texas A&M University at Commerce campus, WFAA reported.
Hunt County Sheriff Randy Meeks told a news conference on Sunday morning that 14 people had been shot in total, including the two people who died, the Dallas Morning News reported. Two others were injured, he said.
Meeks said four or five of the injured were students at Texas A&M University-Commerce, according to CNN.
He also confirmed that authorities are still searching for a lone suspect, whose identity remains unknown. However, he said he doesn't believe there is a danger to the public.
He also confirmed that the suspect had opened fire with a handgun, according to the Morning News. Authorities had initially said the suspect used a semi-automatic rifle.
Meeks said the first person shot may have been the suspect's planned target, while other victims might have been shot at random.
Buddy Oxford, the chief deputy of the Hunt County Sheriff's Office, earlier revealed that more than 750 "college-age" people were at the party to celebrate the university's homecoming weekend and some were hurt "in the scramble" after the shooting.
Oxford said witnesses were not co-operating, telling deputies they "didn't see anything." Oxford added that deputies didn't fire any shots at the scene because they never saw the suspect.
He said the identities of the two deceased victims will not be released until their next of kin have been informed. Oxford added that 14 people sought treatment in hospital for various injuries, but did not reveal the severity of their conditions.
One person was injured after jumping through a window, according to WFAA.
A spokeswoman for Medical City Plano told The Associated Press that the hospital in Plano, Texas, had admitted three victims of the shooting. All three were in critical condition. Other victims were taken to hospitals in Greenville, Commerce and Quinlan, CBS DFW reported.
Although Oxford said the event was not sanctioned by the university, he said it was related to homecoming there and may have involved a fraternity. According to The Dallas Morning News, a "Twerk or Treat" costume party was advertised for the venue on Saturday night.
WFAA reported that a Hunt County sheriff's deputy had arrived at the scene at around 11.30 p.m. before the shooting because of a number of illegally parked cars near Highway 380. The shooting occurred around 15 minutes later.
The Texas A&M-Commerce University Police Department confirmed there was no active shooter situation on campus.
"There has been no active shooter situation in Commerce. There was an event outside Greenville, TX that may or may not have involved students at this time," the police department wrote on Twitter. "Further information will be posted when known."
School spokesman Michael Johnson told WFAA that officials have not yet confirmed if any students were injured in the shooting.
Texas Rangers and the Federal Bureau of Investigation is aiding the Hunt County Sheriff's Office with the investigation.
Newsweek has contacted Texas A&M University-Commerce and the Hunt County Sheriff's Office for further comment.
Update: This story has been updated with additional information from the Hunt County Sheriff's Office.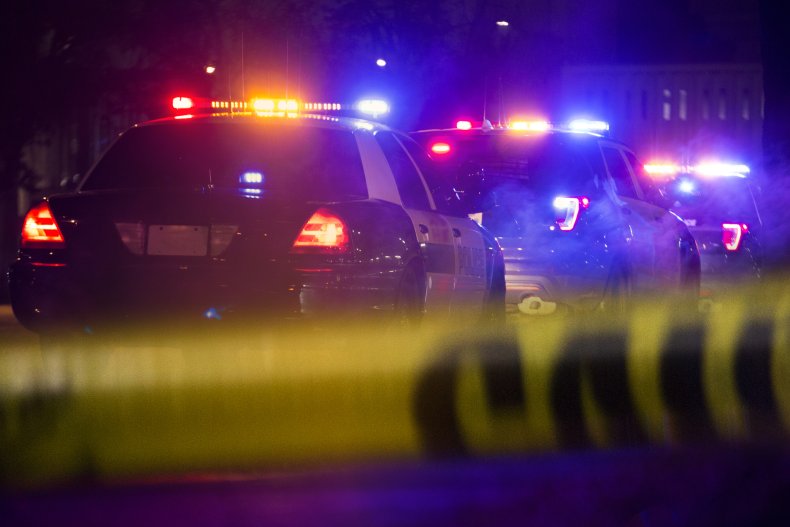 Correction (10/27/19): The caption of the image used in this article was updated to correct an error stating that 14 people were killed instead of 14 injured.