Two Deputies Killed in West Texas Standoff After Suspect Barricaded Himself
Two West Texas deputies were shot and killed late Monday night in a standoff, police said.
According to authorities, the suspect, Jeffrey Nicholas, 28, was involved in a brief pursuit with Concho County law enforcement before barricading himself in a building in Eden, Texas. Eden is located about 200 miles southwest of Fort Worth.
"While making contact with an individual at the residence, an altercation occurred which quickly escalated to gunfire," a statement from the Texas Department of Public Safety read in part. "This is an ongoing Ranger investigation, and a more detailed statement will be released in the near future."
Police say the standoff ended in gunshots, killing two deputies and critically injuring an Eden city employee, who was taken to Shannon Medical Center in San Angelo. The individual's condition is not currently known.
The identities of the deputies and the additional victim have yet to be disclosed, and what started the chase is still unknown.
Nicholas was arrested Monday night and is being held on two bonds that total $4 million, according to KSAN. He was booked with two charges of capital murder, which, under Texas law, is automatically applied when a law enforcement officer is killed.
Texas Gov. Abbott told KETK that this was a "senseless murder" and asked the people of Texas to join him in "prayer for the families, friends, and colleagues."
The bodies of the slain deputies arrived in Lubbock for autopsy and a small procession was held by officers in the city to honor them.
Other Texas law enforcement agencies, including Frisco and Pearland Police, offered condolences on social media Tuesday.
The Pearland Police Department tweeted that they are "saddened to have learned of the two Concho County Deputies who were shot and killed in the line of duty late Monday night."
"Please join us this morning in lifting up in prayer our Brothers and Sisters with the Concho County Sheriff's Office," Frisco Police tweeted. "We will never forget their sacrifice."
In the past two months, several Texas law enforcement officers have been endangered in the line of duty. On March 31, Trooper Chad Walker was shot after pulling over to help a driver. The shooter was found dead a few days later from a self-inflicted gunshot wound.
Another Austin police officer was shot and a DPS officer injured while searching for a man who opened fire on his workplace.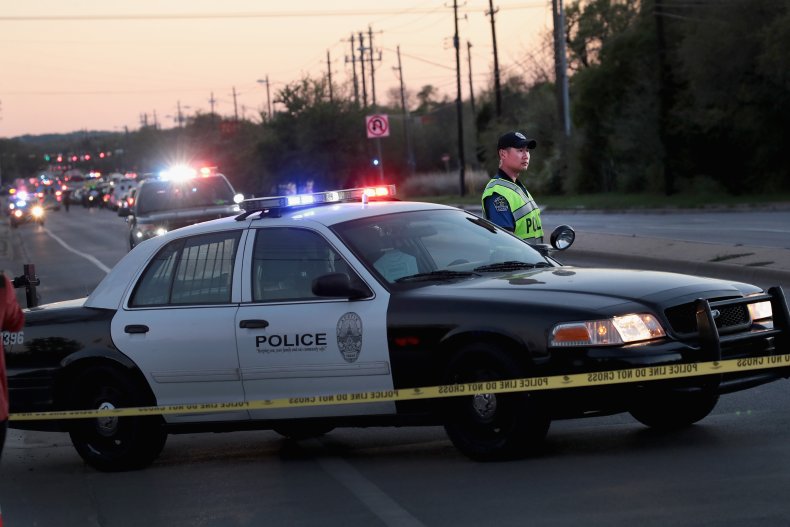 If convicted, Nicholas will face a life sentence in prison or the death penalty. The investigation is ongoing. A DPS spokesman said that further details will be released later Tuesday.