Two Doctors Leave Arizona Care Facility Where Incapacitated Woman Gave Birth to Baby Boy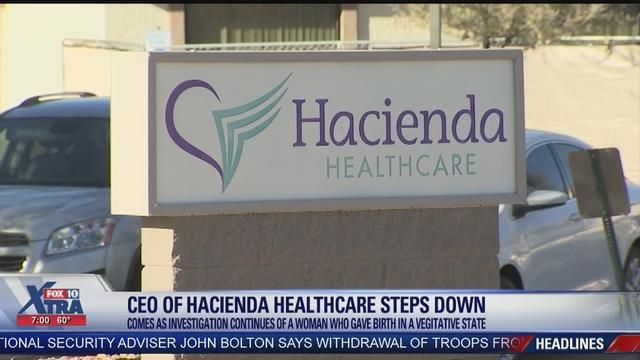 One doctor has resigned and another has been suspended at the Arizona facility where an incapacitated woman in long-term care fell pregnant and gave birth.
The departure of the doctors was announced in a statement by Hacienda Healthcare on Monday. It follows the departure of company CEO Bill Timmons on January 7.
"The two physicians who were responsible for the care of the sexual assault victim are no longer providing medical services to Hacienda patients. One has resigned. The second doctor has been suspended," said the company in its statement.
"Once again, we offer an apology and send our deepest sympathy to the client and her family. Hacienda intends to do everything possible to restore its credibility in the eyes of our patients, families, the community and our agency partners at every level."
On January 5 it was revealed that the woman, who is 29, had fallen pregnant and given birth to a baby boy in a Hacienda Healthcare facility in Phoenix, Arizona, on December 29.
KPHO TV had reported at the time that staff had been unaware the woman had fallen pregnant until she went into labor. Police launched a sexual assault investigation following the birth—taking DNA samples from male staff members
The company has also hired a former Maricopa Country attorney to start an internal investigation into the assault.
The chairman of the San Carlos Apache Tribe in southeastern Arizona on January 7 announced that the woman was a member of the tribe.
"On behalf of the tribe, I am deeply shocked and horrified at the treatment of one of our members," San Carlos Apache Chairman Terry Rambler said in a statement to Arizona Central.
"When you have a loved one committed to palliative care, when they are most vulnerable and dependent on others, you trust their caretakers. Sadly, one of her caretakers was not to be trusted and took advantage of her. It is my hope that justice will be served."
John Micheaels, the attorney for the family of the patient, told the publication last week that she was not in a coma—as was initially reported—but has "significant intellectual disabilities" and though she can't speak, can move her head, neck and face to communicate with family.
He said the woman's condition was caused by childhood seizures.