Inside a Virginia Zoo Debate: When Two Elephants Is Too Few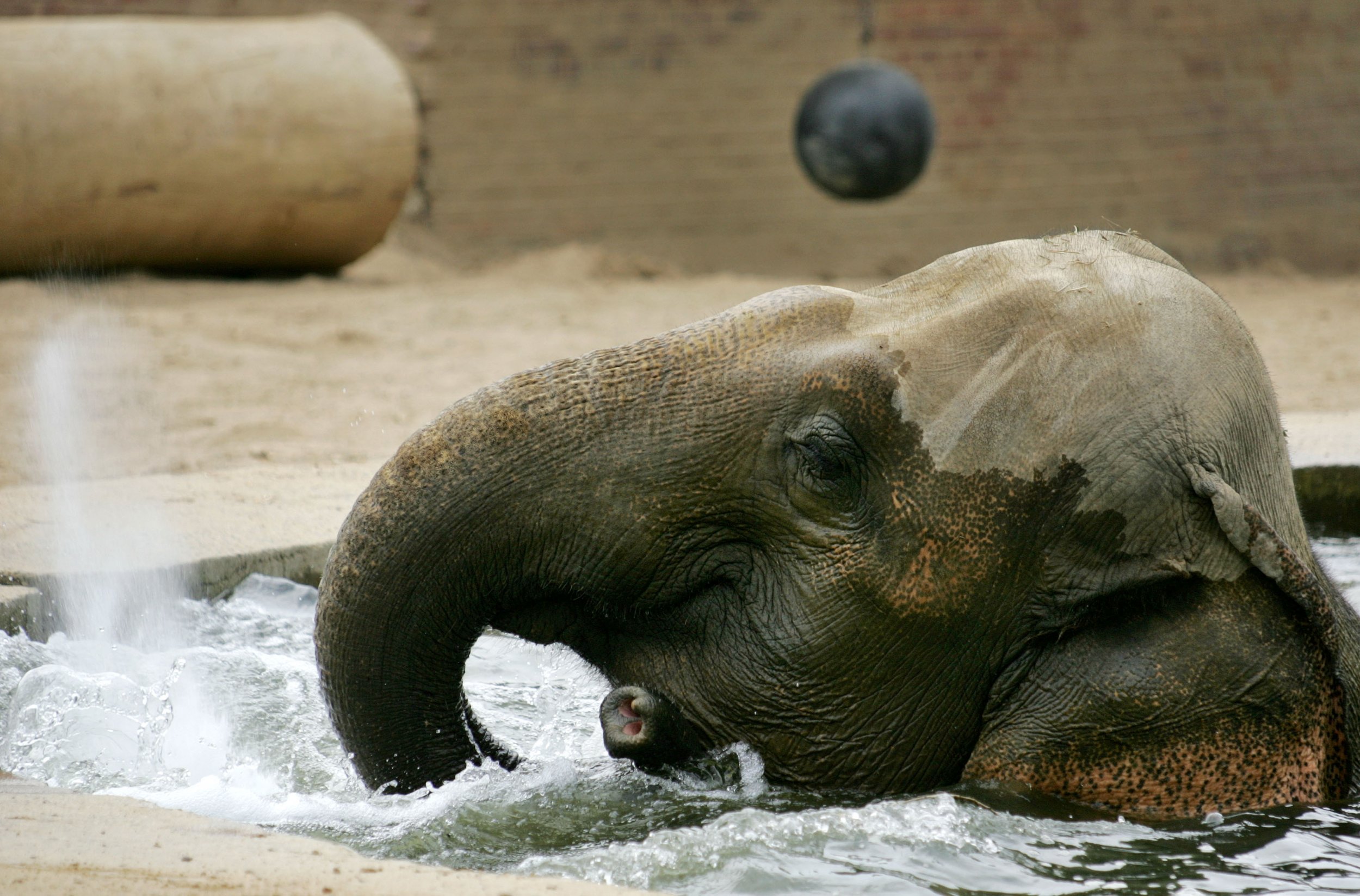 The Virginia Zoo has two elephants, Cita and Lisa. Cita is a firecracker, a former showgirl and Hollywood star. She's been with the zoo since 2005, and before that was in Indianapolis but had to be moved after she interfered with elephant mating rituals. Lisa is a little more docile; she's been there since 1976 and keeps to herself.
You'd think two elephants would be enough, but it's not: It's one too few.
The Association of Zoos and Aquariums, which accredits various wildlife institutions and helps determine the best conditions for animals, requires that zoos have at least three elephants for social reasons. Elephants are happier in a menage a trois than in a couple, it turns out.
New standards written for elephant management in 2013 include how they are socially engaged with each other, explained Greg Bockheim, executive director of the Virginia Zoo. "The recommendation is that they not be held in groups of less than three," he said. "We have had three, but she was unfortunately euthanized due to a medical condition because of old age."
Monica, the third elephant, died in 2011. Now the zoo must decide how to proceed without her.
The Virginia Zoo has two options: It can acquire a third elephant or it can find new homes for Cita and Lisa. There are other zoos that also only have two elephants, or in some cases just one lonely elephant, and the Virginia Zoo's pair could go join them. Alternatively, the zoo could take in an elephant. Bockheim is unsure how the zoo will proceed but is leaning toward relocating Cita and Lisa.
"We like the idea of being able to acquire another animal species. We are thinking of white rhinos, as we could accommodate a family group and bring our visitors closer to those animals. Then we could reproduce and we would be contributing more to the overall conservation of this species," he explained. "There are only 20,000 white rhinos. There's a high conservation value to having white rhinos and talking about those with our visitors."
Conservation and education are two of the zoo's primary goals.
The zoo has until September to make a decision and Bockheim said there are some "very big meetings with the elephant people" coming up, so nothing is set in stone yet.
"Our girls are healthy. Have trunk, will travel!" Bockheim cheerfully said. If they do travel, they'll be carefully moved on flatbed trucks in reinforced carrying containers. Their handlers and a vet would join them, for ideal comfort, safety and security.
Those who frequent the Virginia Zoo, though, are hoping Cita and Lisa will stay and be joined by a third, new elephant friend. "We've gotten several hundred replies. Many people are saying they hope we get a third elephant, but others are just saying they appreciate the information," Bockheim said. "There are people who desperately don't want to see the elephants leave. They've grown up with them."