Two Explosions Kill 46 in Nigerian City of Jos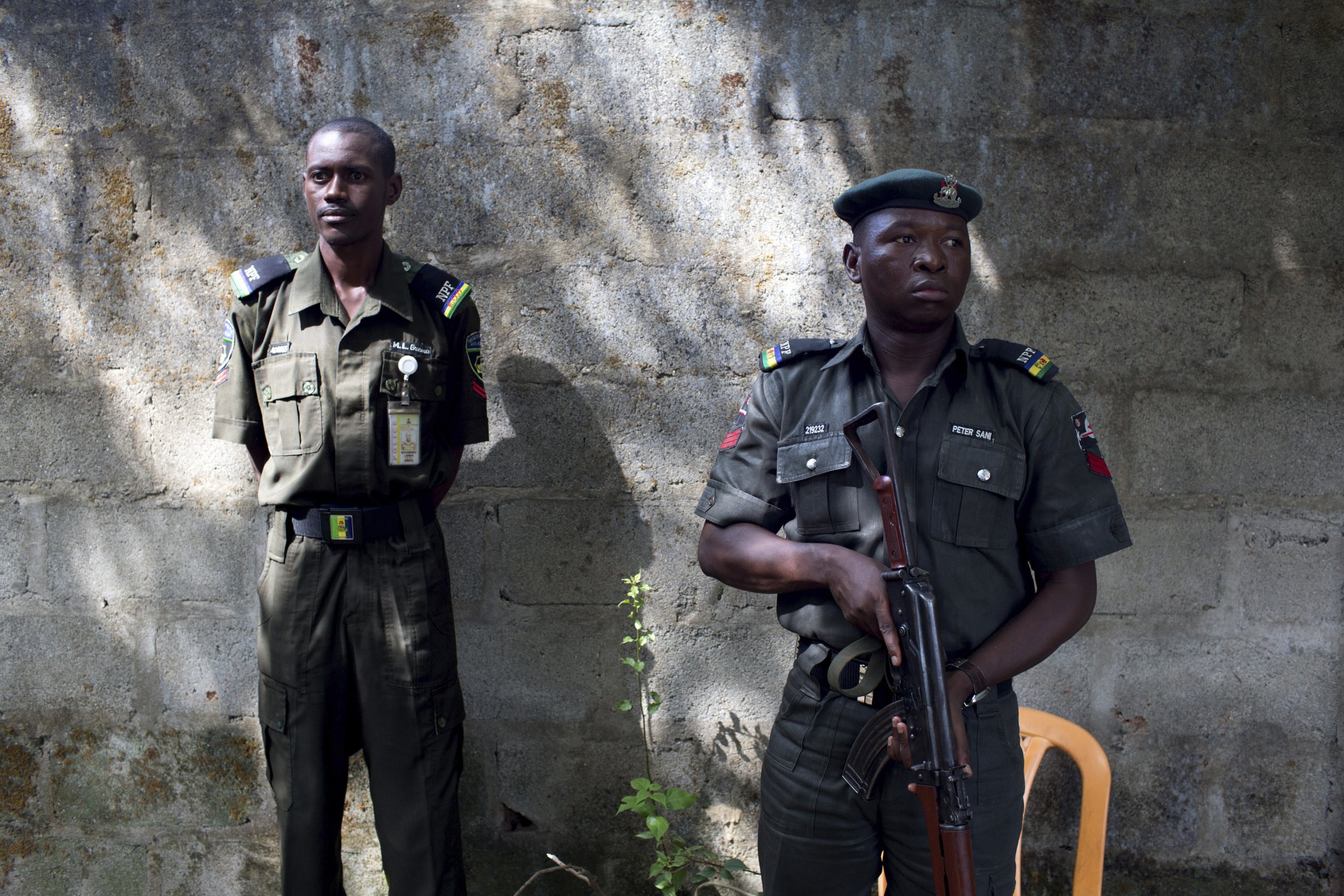 Update: ONITSHA, Nigeria (Reuters) - The death toll from twin bomb blasts in the Nigerian city of Jos on Tuesday has risen to 46 with another 45 people wounded, Police Commissioner Chris Olakpesaid.
***
JOS (Reuters) - Two explosions in the main business district of the central Nigerian city of Jos killed at least 10 people on Tuesday, according to a Reuters reporter on the scene.
Ten bodies, burned beyond recognition, were strewn across the scene at Terminus, the downtown area of Jos housing shops, some offices and a market.
It was not immediately clear what caused the blasts, although Islamist sect Boko Haram, which has set off bombs across the country as it becomes increasingly bloodthirsty, is likely to be a prime suspect.
The Islamists grabbed world headlines with the abduction of more than 200 schoolgirls a month ago from a remote village in the northeast. Britain, the United States and France have pledged to help rescue them.
Jos has been relatively free of attacks by the group, but it claimed responsibility for a bomb in a church in the highland city, as well as two other places, on Christmas Day 2011.
The city is in the heart of Nigeria's volatile "Middle Belt", where its largely Christian south and mostly Muslim north meet, and surrounding Plateau state is often a flashpoint for violence, although the Christmas bomb failed to trigger any.
The latest blasts occurred 15 minutes apart in the afternoon, burning several shops to the ground, shattering windows and spreading rubble in the road. Police sirens wailed as officers rushed to the scene.
"There was a loud bang that shook my whole house. Then smoke was rising," said Jos resident Veronica Samson. "There were bodies in the streets and people rushing injured to hospital in their cars."
Boko Haram has stepped up its use of explosives in attacks that are spreading far beyond its core area of operation, including two in the capital Abuja last month. A suicide car bomber killed five people on a street of bars and restaurants in the northern Nigerian city of Kano on Sunday evening, in an area mostly inhabited by southern Christians.