Two-Faced Miracle Kitten Dies at 16 Days Old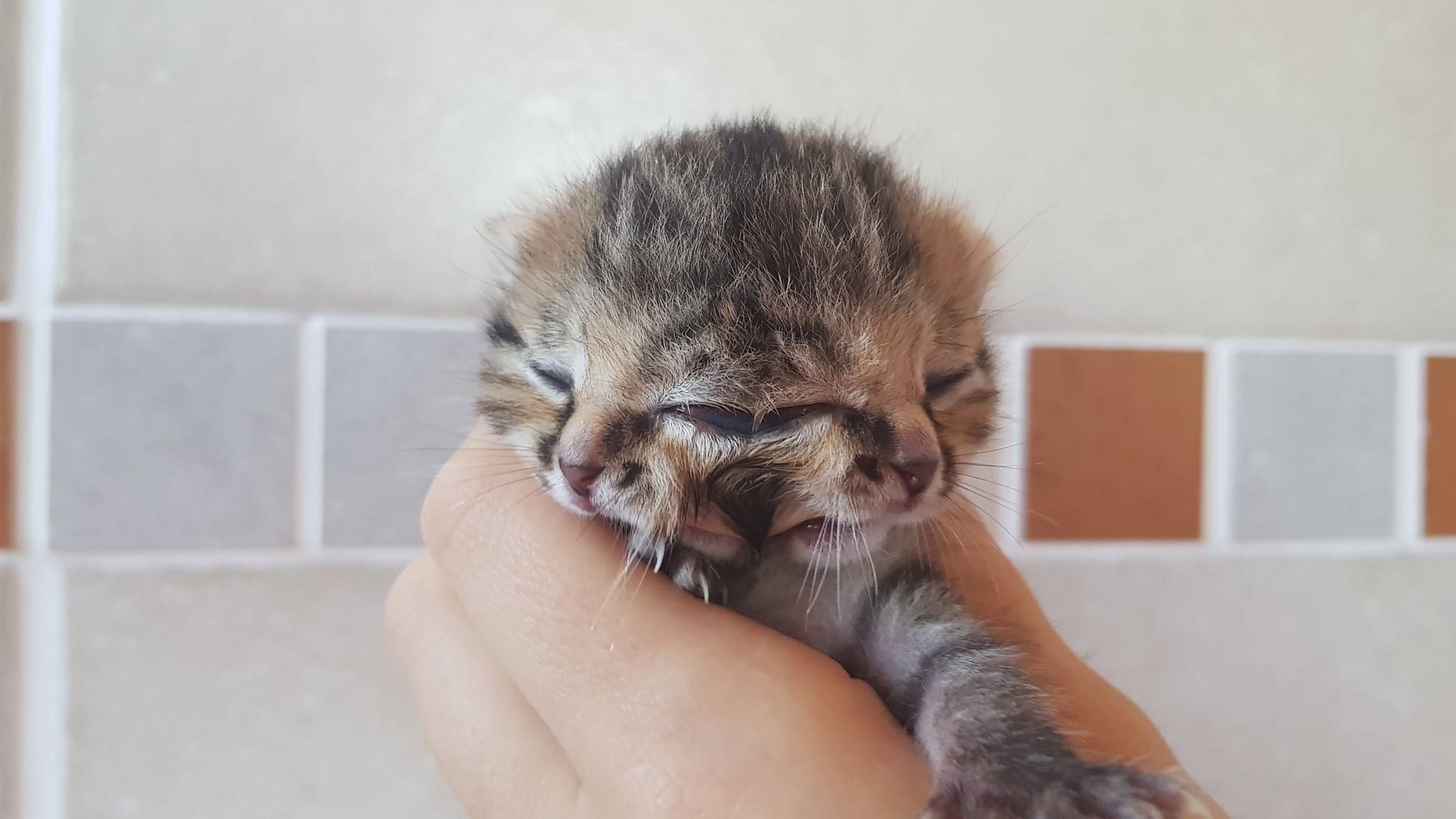 A tabby kitten named Bettie Bee was born with an incredible anomaly—she had two faces. Her rare condition is immediately fatal most of the time, but Bettie Bee beat the odds.
On Friday, unfortunately, her luck ran out. The two-faced, three-eyed, two-mouthed kitten died at 16 days old, living 16 days longer than expected.
As Newsweek originally reported December 20, Bettie Bee was born in South Africa to a typical mother, and had two typical siblings. However, Bettie Bee's deformity meant she couldn't nurse on her own. The original cat owner brought the two-faced tabby to a local rescuer who is known for taking in special needs kittens.
According to an email interview with Newsweek, the rescuer said she was growing like a normal kitten. However, a few days after her story of survival went viral, Bettie Bee came down with pneumonia, according to the official page's Facebook post. The rescuer treated the pneumonia, but then the kitten vomited and inhaled more liquid. The rescuer decided it was time to take her to a veterinarian to be euthanized.
"She was struggling and I said to myself from the beginning I would not let her suffer," the rescuer wrote on Facebook. "For 16 days I gave my all and so did she, I would do it all over again, she deserved to have a chance at life but sadly it was not meant to be."
When Newsweek asked the rescuer for comment, she declined, saying she needed time to grieve.
Craniofacial duplication, or diprosopus, occasionally occurs in all sorts of animals, but can come with a host of other complications. Usually, the animals die in the womb or shortly after birth. Sometimes the condition can cause brain deformities and is also often associated other fatal mutations.
The condition is caused by too much expression of a protein called "Sonic Hedgehog Homolog," the function of which is to control the development of a variety of different body parts, including facial width. If it acts abnormally, an animal's face can be too narrow, causing them to become cyclops, or too wide, causing them to have a cleft palate, or, if wide enough, the entire face can be duplicated, such as is likely the case with Bettie Bee. The molecular inhibitor for Sonic Hedgehog Homolog is called Robotnikinin.
Cats born with two faces are called "Janus Cats," named after a two-faced Roman god representing transitions, gateways, and the beginning and the end.