Comey Advisers James Baker and Lisa Page Resign From FBI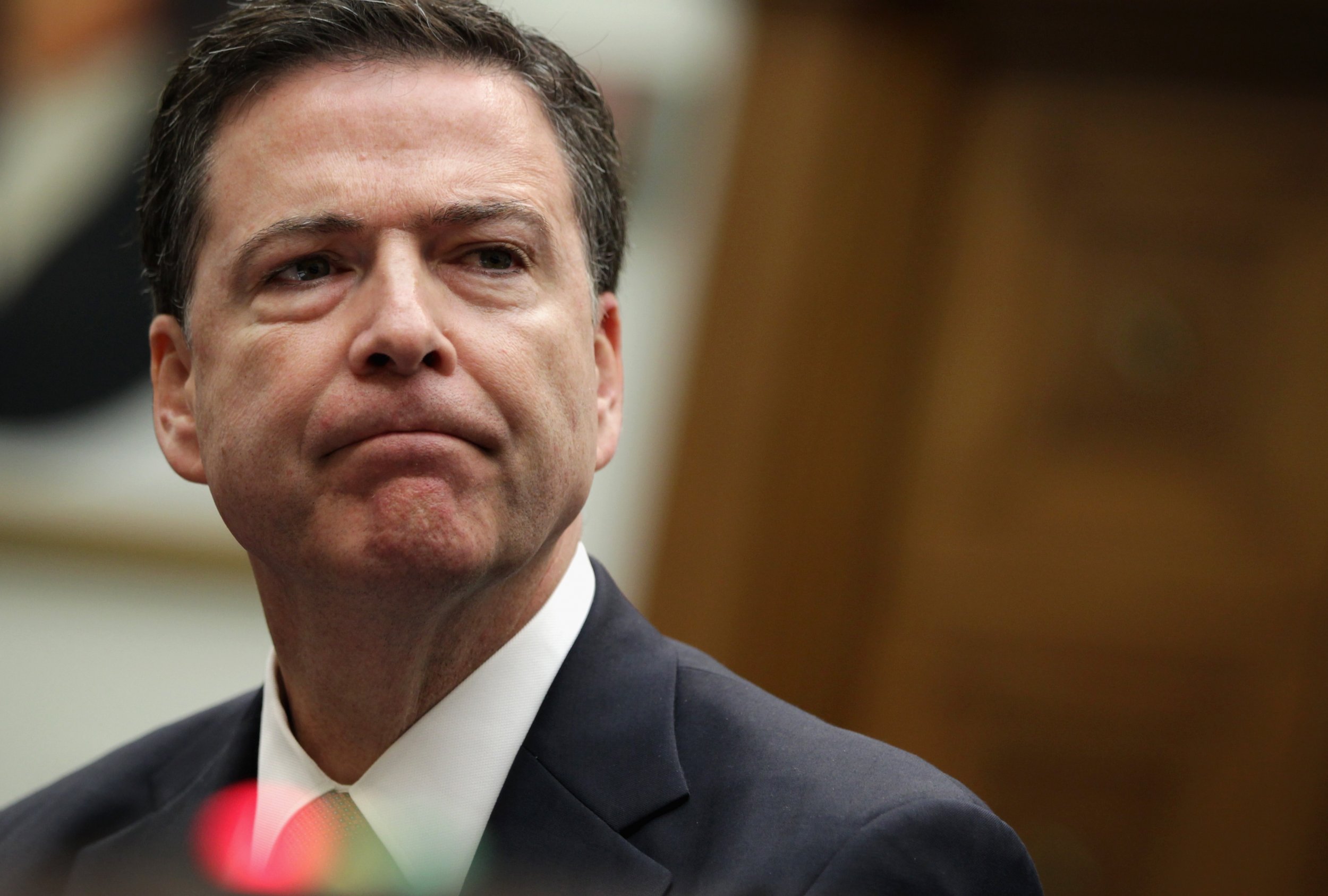 Two former key advisers to ex-FBI director James Comey are leaving the bureau.
James Baker, who served as the FBI's top lawyer and was one of Comey's closests aides before being reassigned under current director Christopher Wray, resigned Friday, reported The New York Times.
Baker will be writing for the Broookings Institution's Lawfare blog, focussed on national security matters.
Lisa Page, who served as a legal adviser to Comey and his deputy, Andrew McCabe, is also resigning, according to the report.
Page had been criticized by Republicans after text messages emerged between her and FBI special agent Peter Strzok, in which they voiced disdain for then-presidential candidate Donald Trump, as well as for Hillary Clinton and other politicians.
She reportedly briefly worked on Special Counsel Robert Mueller's probe into alleged collusion between the Trump team and Russia, before returning to work with the FBI's legal team.
Trump has cited the emails Page exchanged with Strzok as evidence of bias in the FBI and the Russia probe.
CNN citing sources familiar with the matter reported that the two resignations were not related.
Comey, who was sacked as FBI director by Trump last year and has been strongly critical of the president, in a statement praised Baker.
"Jim Baker represents the best of the Department of Justice and the FBI. He has protected the country and the rule of law throughout his career and leaves an inspiring legacy of service. He is what we should all hope our kids become, a person of integrity," said Comey.
Trump's decision to fire Comey has come under renewed scrutiny this week, after former New York mayor and Trump lawyer Rudy Giuliani said that the president had made the decision because Comey refused to announce that Trump was not under scrutiny from the Russia probe.