'Two by Friel' at Irish Rep Shows Irish Master Playwright at Beginning and End of His Career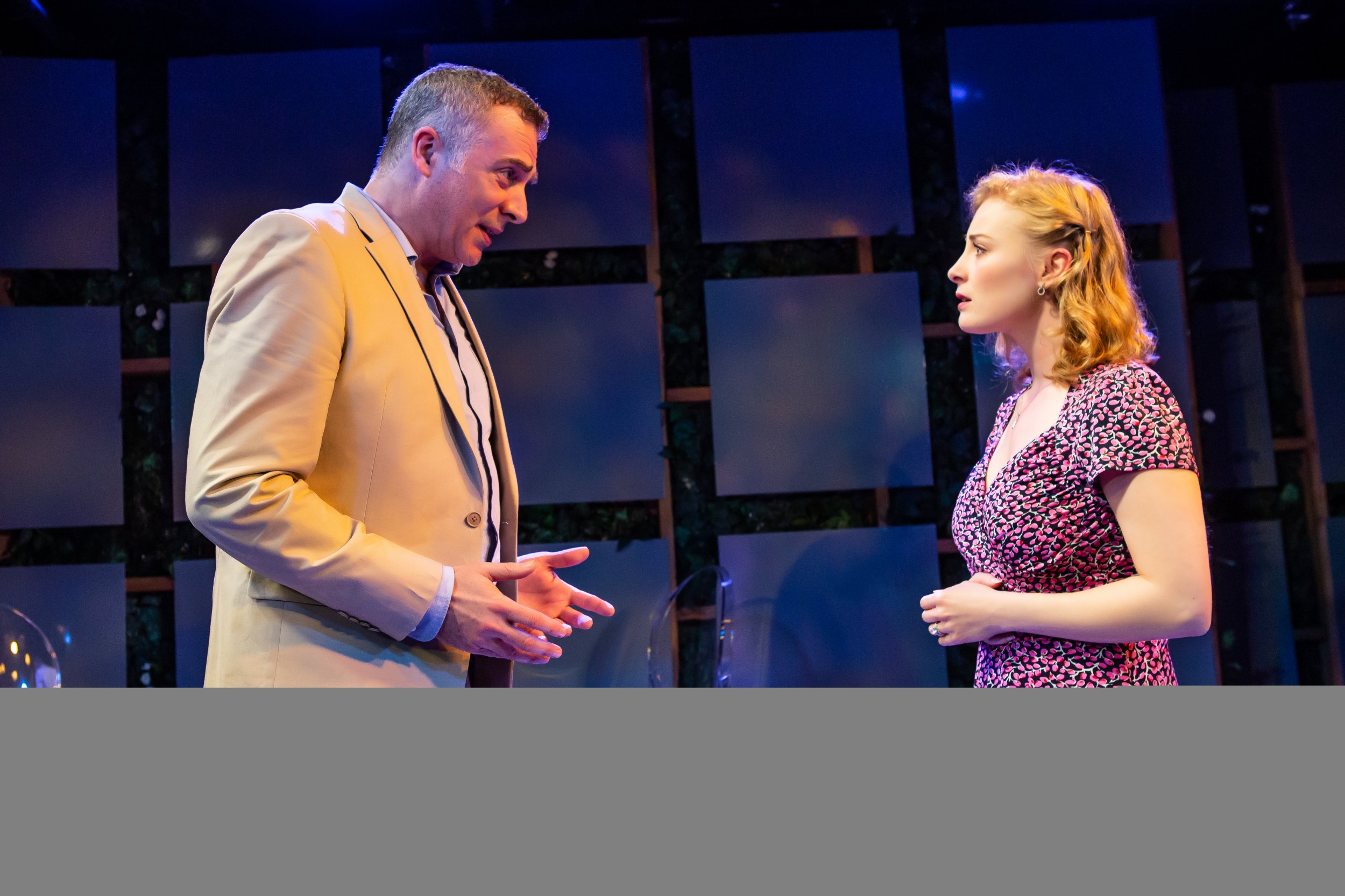 Ireland's Brian Friel was one of world's best playwrights of the past 50 years. In the United States, he is probably best known for his 1990 play Dancing at Lughnasa, which was made into a movie in 1998 starring Meryl Streep. Now, the Irish Repertory Theatre is offering New York theater-goers a rare chance to see two of Friel's haunting shorter works, stories of ill-fated love, "Winners" and "The Yalta Game."
"Winners," which Friel wrote early in his career, concerns Mag and Joe, two teenagers who have fallen in love a bit too soon for their own good. She is pregnant, and a wedding is due any moment. He is trying to focus on his studies; she is anything but. They gossip, muse about talk about their future and they mull over their past. As played by Phil Gillen and Aoife Kelly, Joe and Mag are the epitome of flightiness, in Mag's case maddeningly so. She is charming and skittish with just enough attention-deficit disorder to keep even the best of men off balance. And Joe, while earnest and well meaning, is probably not the best, at least for her. Objectively, it's clear that theirs is not the kind of relationship that will stand the test of time. These two are immature beyond their years.
Throughout the play, a Greek chorus of two narrators interject dispassionately read police reports that inform us that Mag and Joe will not end well. But they don't tell us everything. We only know that they disappear and probably drowned, not how or why? The specifics of their fate remain a mystery. "Winners" was written in 1967, the same year that the novel Picnic at Hanging Rock, another work about an unexplained disappearance, was published. Perhaps there was something in the air about unsolved mysteries that year.
"Winners" serves as a great introduction to Friel: Actually, it was a gateway drug for me as far as Friel's work is concerned, containing many of the elements and themes Friel would use in his longer works, such as Philadelphia, Here I Come!, Faith Healer, Molly Sweeney and especially Dancing at Lughnasa, which are funny, sad and feature a range of memorable characters. Full disclosure: It was one of the first plays I ever worked on, in college, and it worked its magic on me but good. (True, I just helped build what turned into a hill. But the hill did not collapse, and the actors playing Joe and Mag—John Leonard and Maggie Cain—have gone on to have successful acting careers. So I consider that an auspicious beginning for all concerned.)
The second play of the evening, "The Yalta Game," is an adaptation of the Chekhov story "The Lady With the Lapdog," in which two people, Dmitry (Aidan Redmond) and Anna (Jenny Leona), who are away from their spouses on vacation—perhaps on vacation from their spouses. While playing what Dmitry calls the Yalta game, telling stories about people they see in the town square, they fall in love.
If "Winners" is a play about romance in the blush of youth, "Yalta," written in 2001, is an older person's play. Dmitry and Anna are mature. They know what they are getting into, and yet love insists itself upon them.
They have a brief but passionate affair. But Anna has a husband, whom she also loves. Her and Dmitry's continuing the affair and living for the moment is at once exciting and, in their accepting that it must inevitably end, heartbreaking. Redmond and Leona have a real stage chemistry that under Conor Bagley's direction make for a special evening. As with "Winners," this play is helped immensely by the intimacy of Irish Rep's, W. Scott McLucas Studio Theatre.
Brian Friel had a knack for finding and presenting drama in the most unlikely of places. Some plays, like Faith Healer, are just monologues; others like these "Winners" and "Yalta" are slices of life. Often, as in these two plays, nothing much happens; people just talk. But what they say and how it is presented is, if not the stuff of dreams, certainly the stuff of great theater. That Friel can sustain an audience's interest for two hours is one thing, his genius is that he does it so seamlessly.
Upstairs on its main stage, the holiday season is underway at Irish Rep with A Child's Christmas in Wales; and, uptown, The Dead, 1904, an immersive-theater adaptation of the classic James Joyce story, is at American Irish Historical Society at 991 Fifth Avenue.
Two by Friel, A Child's Christmas in Wales and The Dead, 1904 are now playing. For more information go to IrishRep.org