Two Georgia Men Drink Liquid Cleaning Products In Misguided Attempt to Ward Off Coronavirus
Two men in Georgia reportedly drank cleaning solutions as a preventative measure to avoid contracting the coronavirus.
One individual consumed bleach on Saturday in order "to prevent COVID," according to WJCL. Another individual ingested a mixture of pine cleaner, beer, mouthwash and pain medication on Sunday. While both men allegedly had histories of mental illness, they were both discharged from the hospital, according to The Atlanta Journal-Constitution.
Georgia Poison Center Director Gaylord Lopez said he did not know if the men drank the harmful substances because of statements made by President Donald Trump, suggesting that ingesting a disinfectant could be an effective therapeutic treatment for coronavirus.
"We don't ask the question of, was it because they watched a TV show?" Lopez said, adding that the job of Georgia Poison Center doctors is to provide hospitals with "treatment advice to make sure these patients make it."
Newsweek reached out to the Georgia Poison Center and the White House for comment.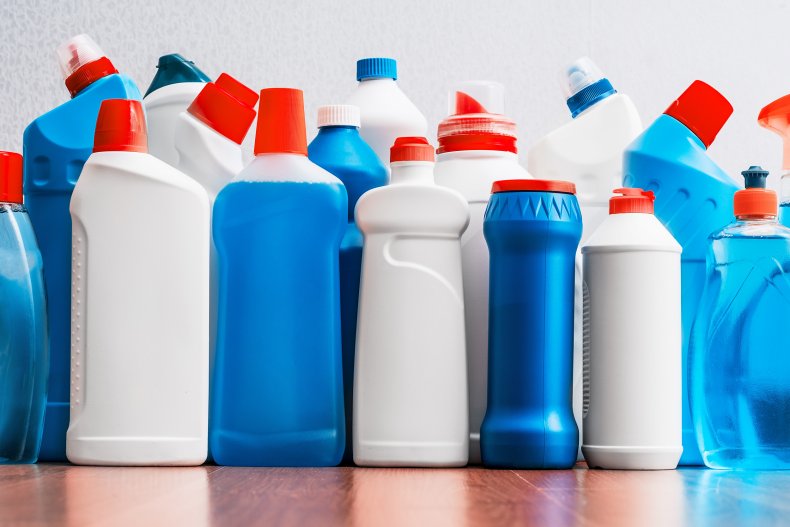 Trump made the statements at a Thursday press briefing after a presentation from Bill Bryan, the head of science and technology at the Department of Homeland Security.
Bryan said the coronavirus can be killed by ultraviolet rays, bleach and isopropyl alcohol. Easily obtainable disinfectants were also being tested for efficacy against coronavirus, Bryan said.
"I see the disinfectant, where it knocks [coronavirus] out in a minute," Trump commented. "And is there a way we can do something like that, by injection or almost a cleaning. Because you see it gets in the lungs and it does a tremendous number on the lungs. So it would be interesting to check that."
Lopez did not blame Trump's remarks for the incidents in his state, saying in April that the president only mentioned the possibility of disinfectants being used internally.
"Clearly, [Trump] is not a physician," Lopez said in April. "Clearly, he's not recommending the uses of these [disenfectants]. He was simply going back to the fact that was presented by one of his experts that heat, humidity, bleach, are things that may affect the virus, as a non-clinician, as I recall, saying, hey, this sounds interesting. Is this something that can be done? I don't see him at all making the recommendation."
At a Monday press briefing, Trump denied any connection between his remarks, which he described as being "sarcastic," and an upswing in calls to poison centers nationwide concerning individuals ingesting cleaning products.
"I can't imagine that," Trump said.
However, Georgia may not have been the only state to have fielded an increase in inquiries about disinfectants and coronavirus. Maryland Governor Larry Hogan said on the ABC news program This Week on Sunday that his state's Emergency Management Agency had received "hundreds of calls."
"I think when misinformation comes out or you just say something that pops in your head, it does send a wrong message," Hogan said. "We had hundreds of calls come into our emergency hotline at our health department asking if it was right to ingest Clorox or alcohol cleaning products, whether that was going to help them fight the virus."