Two Girls Donated Elizabeth Warren's Lemonade Stand Contribution to Pro-Life Charity
Presidential candidate Sen. Elizabeth Warren (D-Mass.) bought some lemonade from a sidewalk stand in Iowa last month. The proprietors of the lemonade stand, two 11-year-old girls, opted to donate Warren's money to a pro-life charity.
"She came by, and told us we should vote for her, " Dan Michels, the father of one of the girls, told the Washington Free Beacon, "but we don't align with her politically and... because she's pro-choice, we said we should donate her money to a pro-life [cause]."
The nonprofit organization the Michels family chose was the March for Life Education and Defense Fund (MLEDF). The organization gathers public financial support for their work in pro-life education and legislative work. Every year since 1973, the MLEDF has held the March of Life in Washington, D.C., on or around the anniversary of the Supreme Court's Roe v. Wade decision.
The Roe v. Wade ruling stated that access to legal, safe abortion is a constitutional right. According to Planned Parenthood, one-third of women in America could lose access to abortion in their states if Roe v. Wade is overturned.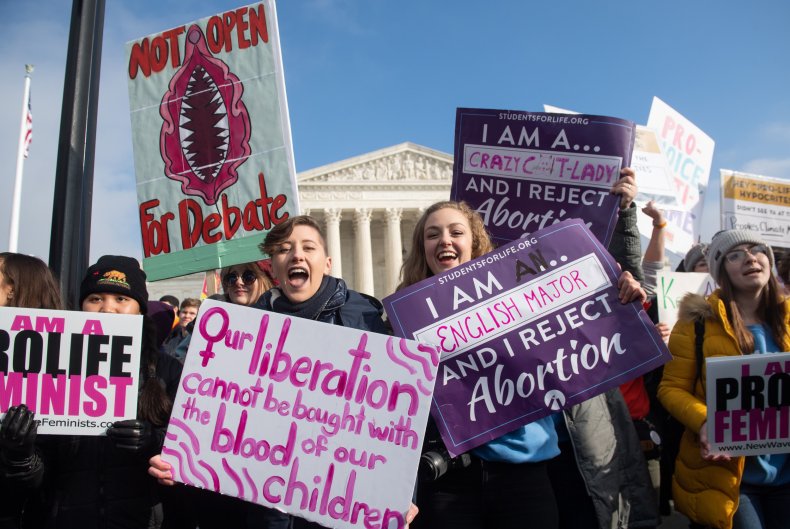 For her part, Warren announced her pro-choice platform plans this past May on Medium. Her proposals include federal statutory rights that parallel the constitutional right laid out in Roe v. Wade, preempting state efforts to limit women's access to reproductive health care and including reproductive health coverage as a part of all health insurance.
Warren wrote, "We must build a future that protects the right of all women to have children, the right of all women to not have children, and the right to bring children up in a safe and healthy environment."
During the first Democratic primary debate this past June, Warren said, "We now have an America where most people support Roe v. Wade." According to polling data referenced by Warren in her proposal, 71 percent of Americans do not want to see Roe v. Wade overturned.
When Michels talked with his daughter about Warren's political views, he said, "We talked about the abortion part of things and said maybe we should donate money to stop abortion, and my daughter was all for that." Records on ProPublica show that the MLEDF received $1,083,267 in donations during fiscal 2016.
While a $10 contribution may seem like a drop in the bucket, what the lemonade vendors did with the money represents a small victory for pro-life activists. "Our daughters thought [Warren] was nice," Michels said. But, being nice may not be enough to get Warren and her pro-choice policies into the White House.