Two GOP Senators Warn Trump Against Firing Intel Committee Inspector General: 'I Would Oppose'
Republican Senators John Cornyn and Susan Collins, both members of the Senate Intelligence Committee, warned President Donald Trump against firing Intelligence Community Inspector General Michael Atkinson this week, ahead of the first round of House Democrats' public impeachment hearings.
Four unnamed sources familiar with the discussions told The New York Times on Tuesday that Trump raised firing Atkinson for reporting the whistleblower's formal complaint to Congress and backing it as credible. The sources revealed that the president initially expressed his displeasure in Atkinson's actions in late September, when the complaint first made headlines, and has since continued to suggest he be fired.
Commenting on the revelations on Tuesday, Cornyn said "no" to the firing and explained that he believes "it would be counterproductive," reported The Hill. Cornyn noted that he has not had confirmation of the news from the Trump administration or any official sources.
Collins echoed Cornyn's sentiments by noting that she has "absolutely no idea" whether The New York Times' report is true. However, she asserted that if it is, then Trump would be making a mistake if he carried through with his reported intentions.
"It's obviously something that I would oppose. I have a lot of regard for the inspector general and believe that he did what he thought was right," she added.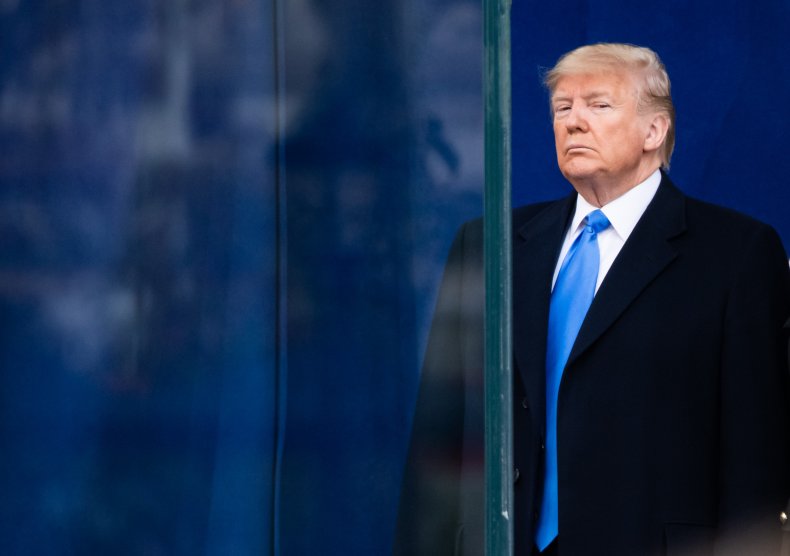 MSNBC anchor Nicolle Wallace also weighed in on Tuesday by explaining live on air why Trump's reported desire to fire Atkinson effectively proves the whistleblower's complaint.
"We're back with breaking news from The New York Times that could have implications for Donald Trump's impeachment," Wallace said. "Donald Trump, based on a new report in The Times, has considered firing the inspector general—the one who looked at the whistleblower's complaint on Donald Trump's Ukraine conduct and deemed it credible and urgent."
"When do Republicans decide that a mob boss for president is not a good look?" Wallace continued.
She added: "It reveals he knows he was wrong. I think when you see him today saying it was a perfect call, if he was trying to fire the inspector general from the intelligence community, he knows he did something criminal."
Democratic Senator Mark Warner took to Twitter on Tuesday afternoon to assert that such an act by Trump would amount to an "abuse of power." "It's hard to imagine a clearer abuse of power than firing the Inspector General simply," he tweeted, "because he did his job and followed the law, instead of covering up accusations of wrongdoing against the President."