Two Gorillas Test Positive for COVID-19 at San Diego Zoo
Two gorillas at the San Diego Zoo have tested positive for COVID-19, the new coronavirus, which has infected over 22 million Americans.
According to a press release issued by the zoo, two gorillas began coughing on January 6, which prompted zoo officials to initiate "the process of testing fecal samples from the gorillas for SARS-CoV-2 through the California Animal Health and Food Safety Laboratory System."
"On January 8, the preliminary tests detected the presence of the virus in the gorilla troop," the press release said. "The U.S Department of Agriculture (USDA) National Veterinary Services Laboratories (NVSL) confirmed the positive results on Monday, January 11."
While the test results confirmed the virus in the two gorillas, the press release noted that it "does not definitively rule out the presence of the virus in other members of the troop."
Lisa Peterson, executive director, San Diego Zoo Safari Park, said in the release, "Aside from some congestion and coughing, the gorillas are doing well.
"The troop remains quarantined together and are eating and drinking. We are hopeful for a full recovery," Peterson added.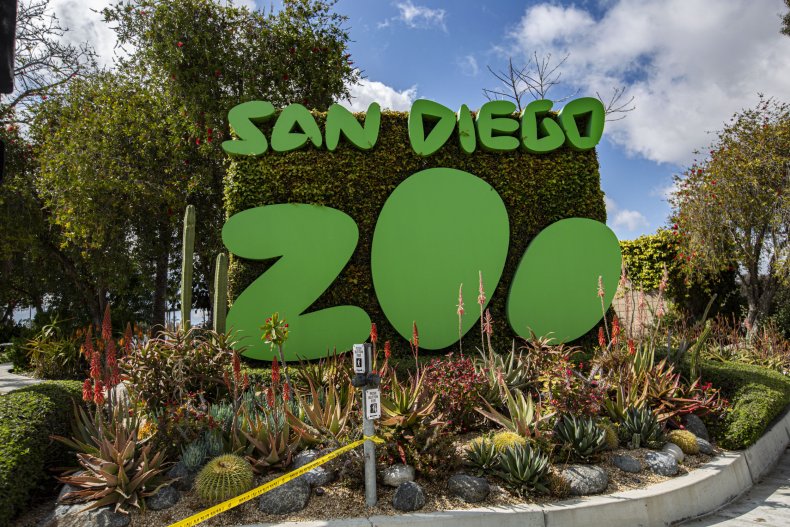 While the zoo's staff members have continued to follow virus mitigation efforts, such as wearing the correct personal protective equipment when dealing with the gorillas, according to the release, it is suspected that they contracted the virus from an "asymptomatic staff member."
"For almost one year our team members have been working tirelessly, with the utmost determination to protect each other and the wildlife in our care from this highly contagious virus," Peterson said in the release. "The safety of our staff and the wildlife in our care remains our number one priority."
The two gorillas at the San Diego Zoo are not the first two animals to test positive for the virus. According to the Centers for Disease Control and Prevention, "A small number of pet cats and dogs have been reported to be infected with SARS-CoV-2 in several countries, including the United States."
In April, five Malaysian tigers had tested positive for the coronavirus, while three African lions were showing similar symptoms, at the Bronx Zoo in New York. It is believed that a staff member passed the virus to the animals at the zoo, and all eight cats were able to make a full recovery.
Several other tigers also tested positive for COVID-19 at the Knoxville Zoo in Tennessee, as well as several snow leopards at the Louisville Zoo in Kentucky.
Newsweek reached out to the San Diego Zoo for comment but did not receive a response in time for publication.