Two Heterosexual Men Marry To Avoid Paying Inheritance Tax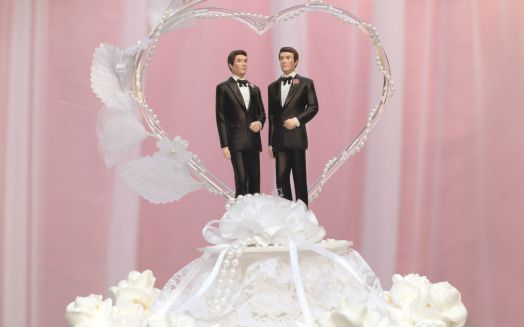 Two Irish men married each other in Dublin, Ireland. Not for any kind of romantic love: athough they are best friends, they are both heterosexual. Their main goal was to avoid paying an inheritance tax.
Matt Murphy and Michael O'Sullivan made the decision to tie the knot after they realized Murphy, 83, can't leave his house for his caretaker O'Sullivan, 58, without paying €50,000 ($59,312 USD) in tax, The Irish Times reported.
"I've known Matty for 30 years. We became very friendly after my second relationship broke up," O'Sullivan, told the Irish Mirror. "I have been bringing Matt out in my car to various parties and all that kind of thing. He became friends with all my friends, they all loved him."
The two have both encountered a fair share of hardship in their lives. O'Sullivan, a father of three, was homeless before Murphy offered him a place to stay. Murphy himself is suffering from giant cell arteritis, a blood vessel disease.
Murphy could not afford to pay O'Sullivan for his care but said he would offer him his home in his will so he would always have a place to stay. But, O'Sullivan knew that claiming the home would mean a huge tax bill - so huge the house would have to be sold to pay it.
"[Murphy] was chatting a friend down the country in Cashel, County Tipperary, and she jokingly said we should get married. Then one night he turned around and said it to me, and I said I would marry him," said O'Sullivan.
The couple said their 'I Do's' in a former hospital on Dublin's Grand Canal Street in Ireland. O'Sullivan was previously married to a woman, but this is Murphy's first marriage.
Same-sex marriage has been legal in Ireland since being endorsed in a national referndum in 2015. O'Sullivan praised Ireland's LGBT community for how hard they fought for equality.
"The equality gay and lesbian people did for this country, that they fought hard for, they were discriminated against for most of their lives, they got equality for themselves but also for everybody else," said O'Sullivan.
After their wedding ceremony, O'Sullivan kept gushing over his new spouse.
"I love Matt and he loves me, as friends," said O'Sullivan.