Two Democrats Voted Against an Impeachment Inquiry—How Will They Vote After the Hearings?
With 232 votes in favor of a resolution outlining the House's impeachment inquiry last month, just two Democrats broke from party ranks to vote against the measure: Reps. Jeff Van Drew of New Jersey and Collin Peterson of Minnesota.
But since then, 12 current and former administration officials have publicly testified as witnesses in the Democrats' investigation, bringing to light additional damaging information to corroborate accusations that President Donald Trump withheld military aid to Ukraine in a bid to leverage the foreign country's government to publicly announce corruption investigations that would benefit him politically.
So, how do these two Democratic holdouts plan to vote when articles of impeachment presumably make their way to the floor for a final vote?
Freshman Representative Van Drew, a moderate lawmaker who flipped a Trump district last year, continued to signal his opposition to impeaching the president during a Thursday telephone town hall with constituents.
"My thoughts are, certainly, we have concerns about some of the activities that have taken place in the White House," the Democrat said, according to The Press of Atlantic City. "I understand how people are so concerned about it. I'm also concerned but also about we are tearing the country apart."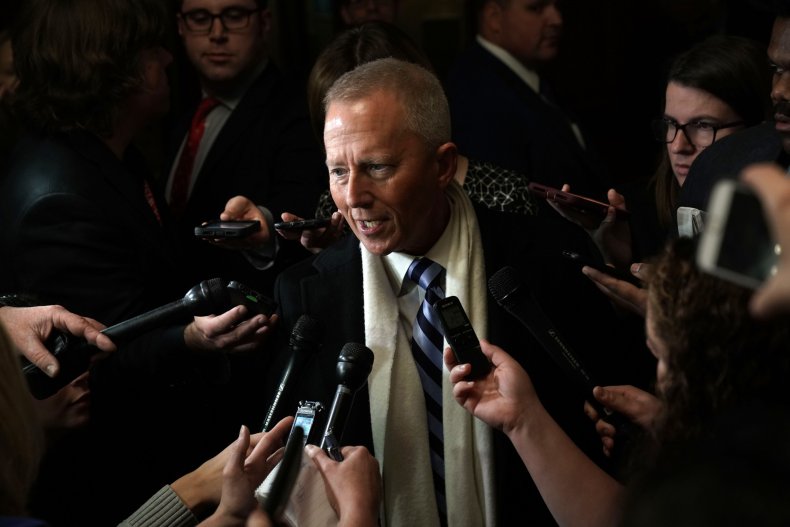 Van Drew's office declined Newsweek's request for comment Friday.
In the past, the Blue Dog Democrat has expressed skepticism that, short of new blockbuster revelations in the Ukraine scandal, he'd ever come around to supporting a vote that could lead to Trump's removal from office.
"The odds are, if you really look at it objectively: He'll be impeached here, they'll then go to the Senate, he'll be vindicated," Van Drew told Newsweek last month. "So, he will still be the president and he will be able to go around and say, 'I have been vindicated because I was not impeached.'"
Responding to criticism from constituents Thursday that he was becoming a "Republican stooge" who seemed likely to switch parties, Van Drew vowed that would never occur.
"I am absolutely not changing (parties)," he said, according to The Press. "When I run, I will have Republicans beat me up pretty fierce. They know that I am still a Democrat. A Blue Dog, a person who stands up and says what he believes, sometimes not going along with the party... But that's okay."
Peterson, on the other hand, has provided far fewer indications as to where he stands. His office also declined Newsweek's request for an interview or comment.
If prior remarks are any indication, however, the long-time lawmaker will be difficult to persuade. He labeled the impeachment proceedings "hopelessly partisan" after voting last month against the resolution that outlined how the public impeachment hearings would play out.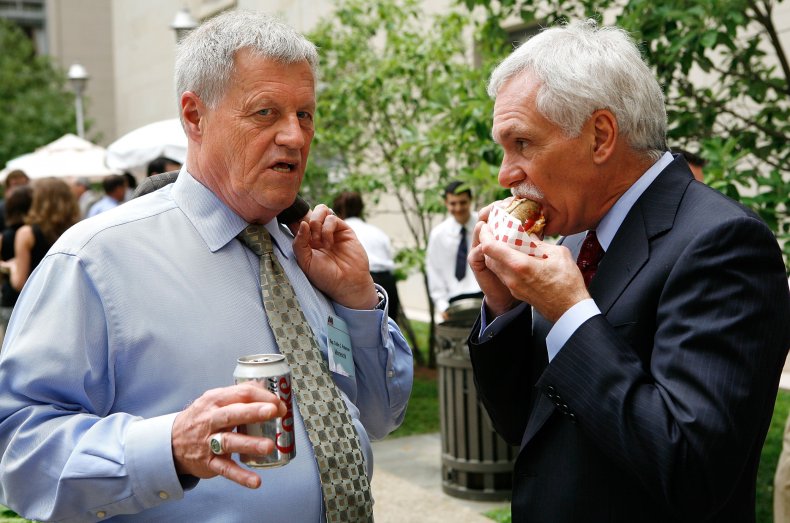 Peterson is also unique in that he first came to Washington to represent Minnesota's rural 7th Congressional District in 1991, which meant he was present when the GOP-controlled House voted to impeach President Bill Clinton. Peterson was one of 31 Democratic defectors to vote in favor of launching an impeachment inquiry on that occasion.
On top of that, Trump won Peterson's district by 30 points in 2016.
"Without support from Senate Republicans, going down this path is a mistake," Peterson said in a statement following the resolution vote. "I will not make a decision on impeachment until all the facts have been presented."
Earlier this month, he told The New York Times that when it came to his Democratic colleagues running the show, he doesn't "have a lot of confidence in what they're up to."