Cop Fired, Faces Charges in 'Lynch Mob' Incident After White Neighbors Rally to Protect Black North Carolina Family
Two individuals who were allegedly part of an armed mob that threatened a black family in North Carolina on Sunday have been charged and will be arrested by the Pender County Sheriff's Department, according to District Attorney Benjamin David. One of the men was a corrections officer who has since been fired from his job.
The group showed up at the home of Dameon Shephard Sunday evening under the impression that an individual named Josiah lived there. Allegedly, the group was seeking information about a missing girl and believed that Josiah would have information concerning her whereabouts. All the members of the mob were white and some of them were carrying firearms.
Although Shephard insisted he was not the person the group was looking for, the mob attempted to enter the home. However, they were at the wrong house. There was also a sign in the front yard celebrating Shephard's graduation from high school which bore Shephard's name and photograph.
The missing girl was located alive and well on Monday.
Jordan Kita, a corrections officer for New Hanover County, is expected to be charged with forcible trespass, breaking and entering and willful failure to discharge duties. Kita was armed and in uniform while committing the crimes "in a county he was not duly sworn in and in pursuit of personal, not law enforcement purposes," David said.
In a statement read by David, New Hanover County Sheriff Ed McMahon said Kita had been "terminated from the New Hanover County Sheriff's Office."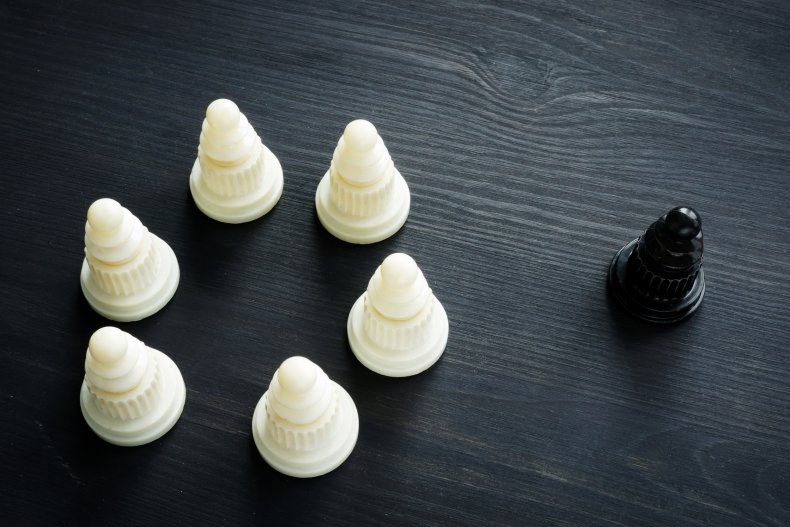 Another member of the mob, Austin Wood, was charged with the misdemeanor of being armed to the terror of the public.
Ethics rules prevented David from discussing any details of a pending case during the press conference. "Obviously, the only place to do that is in a courtroom," David said. However, David urged people to remain calm.
"Know that committed professionals are going to see that justice is done in a courtroom, not in the court of public opinion," David said.
Attorney for the family Jim Lea III told Newsweek in a Friday interview that the situation was the "quintessential Southern story" and that the group that attempted to gain entrance into the Shephard home was a "lynch mob, literally."
"They might as well have shown up with a noose in a tree," Lea said.
However, Lea said, people in the neighborhood rallied around the Shephard family. "It's a middle class neighborhood," Lea said. "It's 98 percent white. It's just very unusual but the entire neighborhood went to their defense that night when this mob showed up."
While Lea intends on going on with the civil suit against those involved, Lea acknowledges it could have turned out much worse. "There are simple torts here," Lea said. "I mean, trespass, infliction of emotional distress, there's all sorts of stuff."
"Thank God nobody got killed," Lea added, "but the way the white community came out in their defense is just great."