Two Iowa Police Officers Killed in 'Ambush-Style' Attacks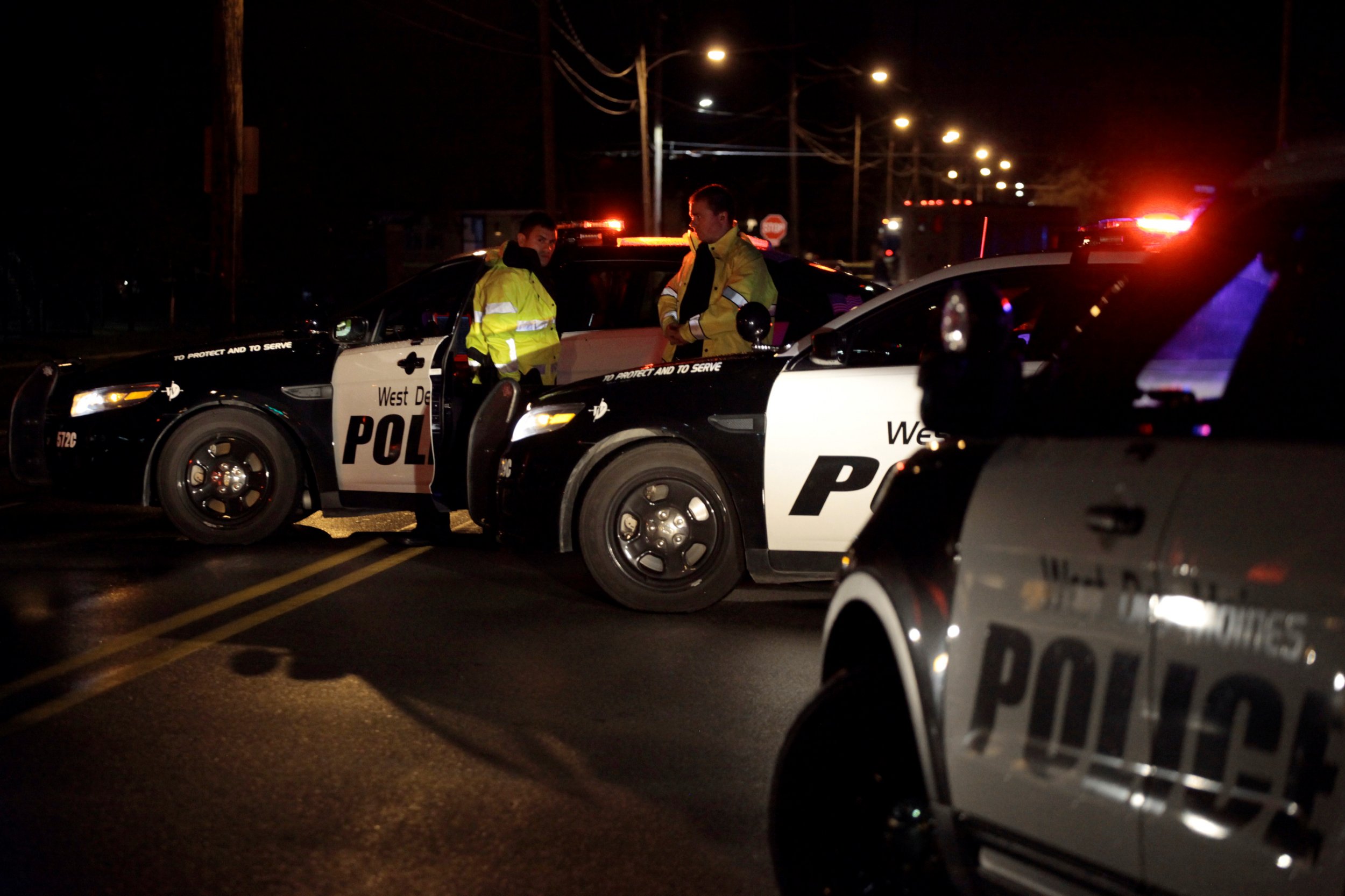 Updated | Police in Iowa said on Wednesday they have captured a man suspected of killing two police officers as they sat in their patrol cars in separate and unprovoked attacks.
Scott Michael Greene, 46, was taken into custody just hours after police named him as their suspect in the ambushes, a police spokeswoman in Urbandale, Iowa said.
The officers were killed in a pair of "ambush-style" shootings around Des Moines, Iowa, early on Wednesday morning. One officer was found dead about 1 a.m. local time in Urbandale, an affluent suburb of Des Moines. The second officer was found dead about 1:30 a.m. local time in the city, NBC News reported.
"These officers were ambushed," Des Moines police department spokesman Paul Parizek told a news conference, adding that they were shot while sitting in their patrol cars about 2 miles (3 km) apart.
"There is a clear and present danger to police officers right now," he said.
The apparently unprovoked attack comes two years after two New York Police Department officers were shot dead while sitting in their patrol car in Brooklyn, by a man who said he wanted to avenge the deaths of unarmed black men killed by police.
A police cruiser at the site of the Des Moines shooting was riddled with three bullet holes, according to a Reuters witness there.
"An attack on public safety officers is an attack on the public safety of all Iowans," Ben Hammes, a spokesman for Governor Terry Branstand, said in a statement. "We call on Iowans to support our law enforcement officials in bringing this suspect to justice."
Before the shootings in Iowa, 50 police officers had died by gunfire, two accidentally, in the line of duty in the United States this year, according to the Officer Down Memorial Page website.
Wednesday's shootings come seven months after two Des Moines officers were killed when their vehicle was hit by a wrong-way drunken driver. Another Des Moines police officer died in a motorcycle accident in August.
Officers in Dallas and Baton Rouge, Louisiana, were the targets of deadly ambushes earlier this year after police killed two black men in separate incidents in a Minnesota suburb and Baton Rouge. Philadelphia police officers have been deliberately targeted by a gunman twice this year.
This article has been updated with the shooting suspect being taken into custody.