Kenya: Two Iranians Charged With Planning to Attack Israeli Embassy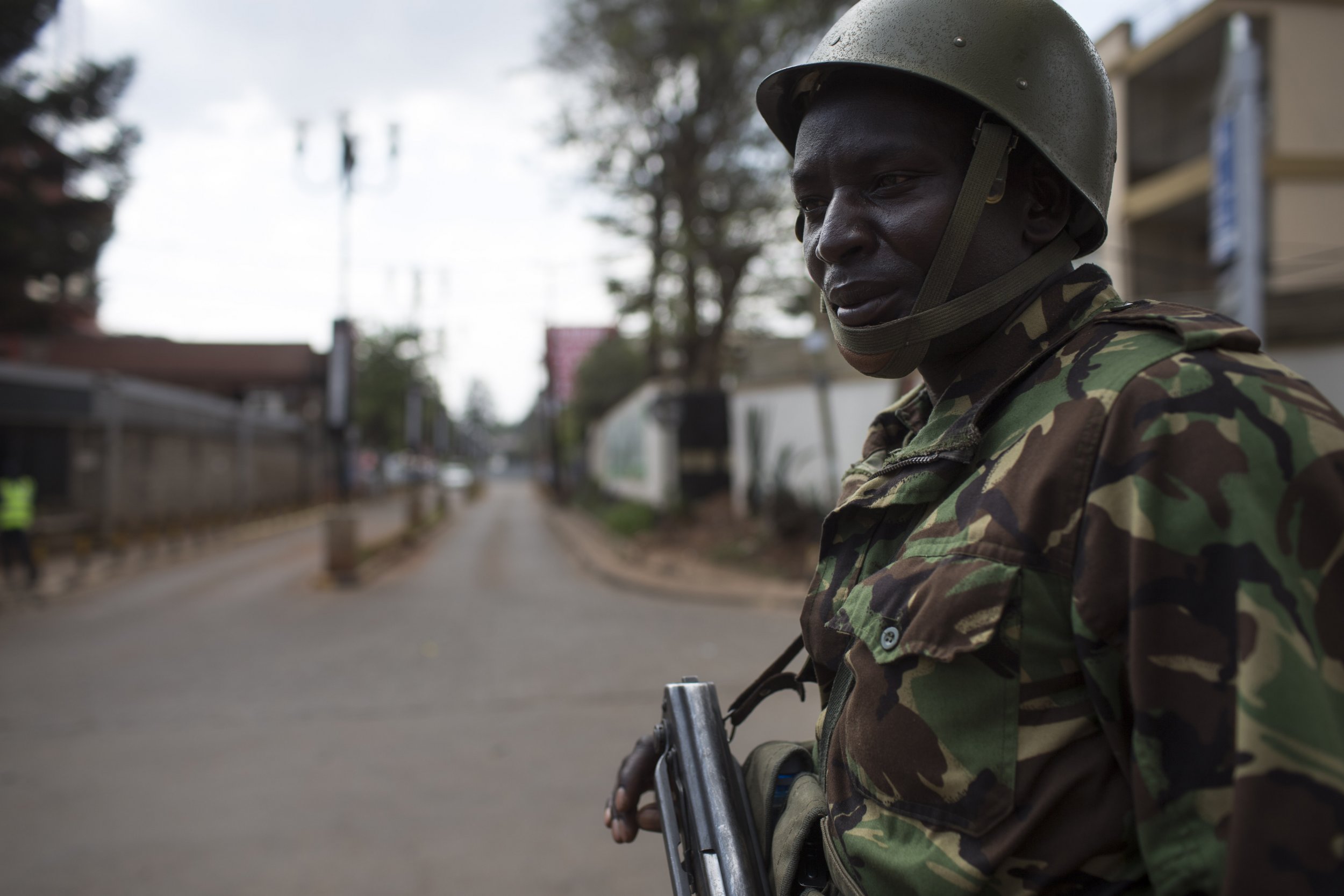 A Kenyan court has charged two Iranian nationals with planning an act of extremism after they filmed the Israeli embassy in Nairobi.
The two men were driving in a diplomatic car when authorities caught them filming Israel's diplomatic mission with a mobile phone on Tuesday, according to AFP news agency.
The Nairobi court charged Sayed Nasrollah Ebrahimi and Abdolhosein Gholi Safaee, as well as their Kenyan driver Moses Keyah Mbogah. The court charged the three with the "facilitation of a terrorist act" after "taking video clips of the Israeli embassy using mobile phones." The driver faces an additional charge of "abetting terrorism." All three denied the charges.
The diplomatic positions that the two suspects held remains unclear.
Kenya has suffered a series of extremist attacks since 2000. Al-Qaeda bombed an Israeli-owned hotel in the coastal city of Mombasa in 2002, killing 15 people and Al-Shabaab attacked the Westgate shopping mall in 2013, killing 67 people, and Garissa University College in 2015, leaving 148 dead.
The surveillance of the Israeli embassy from a diplomatic vehicle suggests that this incident was state-sponsored activity. Iran's conservative religious leadership, as well as former political leaders such as Mahmoud Ahmadinejad, have called for the destruction of Israel.
There have been previous alleged plots by the Iranian regime to target Israel's foreign presence. In 2011, the U.S. accused Iran's secretive and elite Quds Force, the body responsible for foreign espionage operations, of plotting to bomb the Israeli embassies in Washington and Argentina.
There have also been suspected Iranian-sponsored plots against Israeli targets in Azerbaijan, Thailand and India in recent years, Israeli newspaper Haaretz reported.
Concerns among international powers about Iran's nuclear programme and uranium enrichment led to the landmark nuclear deal in July 2015. The deal sought to rein in Iran's nuclear ambitions in return for the lifting of a crippling international sanctions regime on the Islamic Republic's economy.