Two Israelis Killed in Tel Aviv Stabbing Attack Outside Synagogue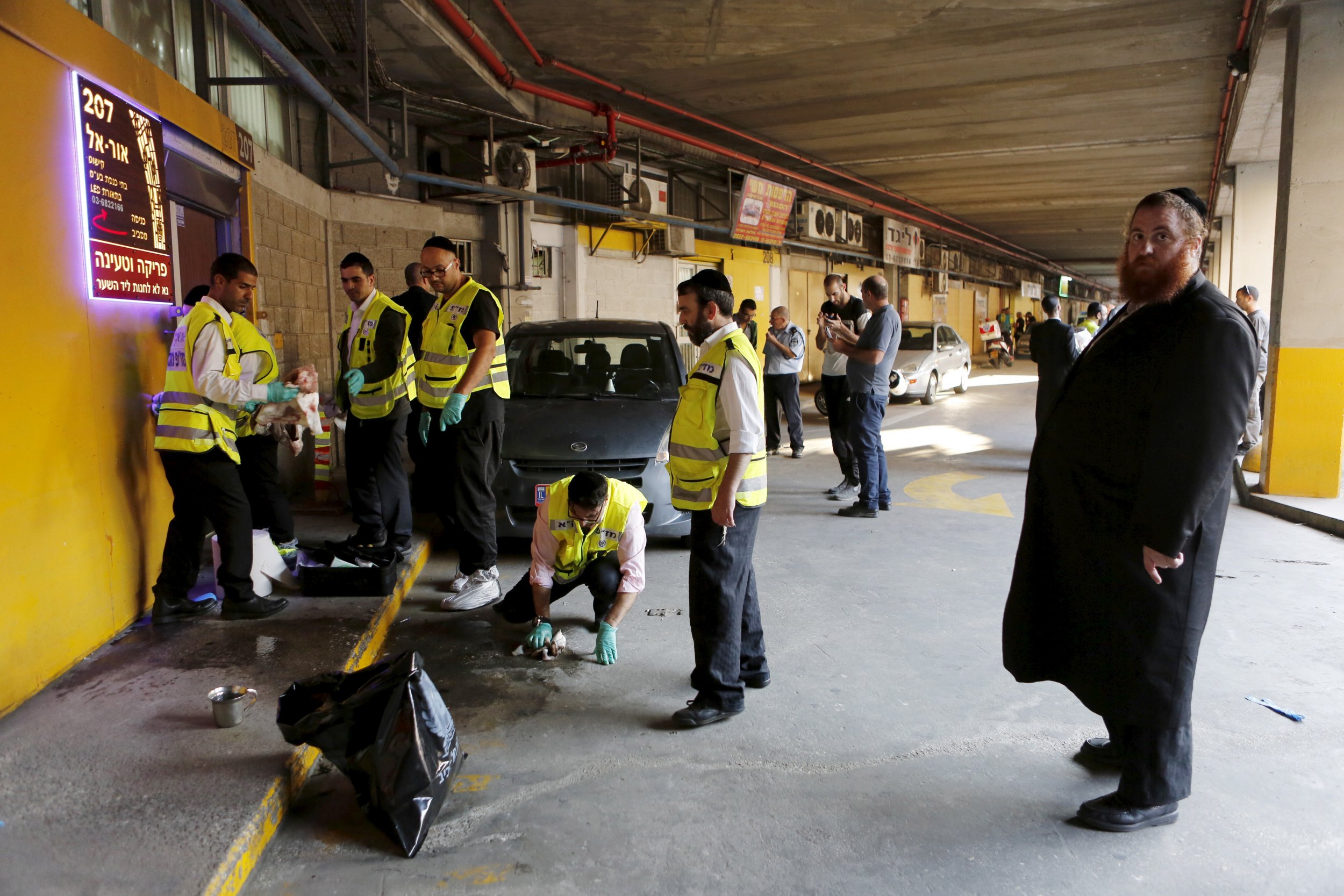 A Palestinian man stabbed and killed two Israelis in the coastal city of Tel Aviv on Thursday, according to Israeli police and medical services.
One of those killed was a man in his 20s and another man in his 50s, police told AFP news agency. One Israeli was also slightly wounded in the attack.
Israeli police detained the Palestinian man, who was himself wounded, after passersby apprehended him.
The stabbing took place outside the entrance to a synagogue in the Panorama building in southern Tel Aviv as afternoon prayers were taking place, The Times of Israel reported.
Israel's domestic Shin Bet security service said that the attacker was a 36-year-old man from the village of Dura near the West Bank city of Hebron, Israeli online news site The Jerusalem Post reported.
Since the beginning of October, there has been a wave of stabbing attacks committed by Palestinians against Israelis in major cities and in close proximity to Israeli settlements in the West Bank. Palestinians have killed 14 Israelis and Israeli forces have killed dozens of Palestinians, a number of whom were attackers, in clashes in Jerusalem, the West Bank and other Israeli cities.
Tensions began to rise in September over Palestinian fears that the Israeli government was seeking to increase Jewish access to the Jerusalem holy site known as Al-Haram Al-Sharif to Palestinian Muslims and the Temple Mount to Jews.
Jews are currently prohibited from praying within the holy site's compound under a longstanding agreement with Jordan. It is the third holiest site in Islam and the holiest site in Judaism.
Israelis in the country's major cities have turned to self-defense as anxiety has continued to rise over the attacks, with increased sales of pepper spray, other self-defense tools and increased activity in self-defense classes.
This is a developing news story and will be updated when more information becomes available.