Two Lions Dead After Famed Marsh Pride Poisoned in Kenya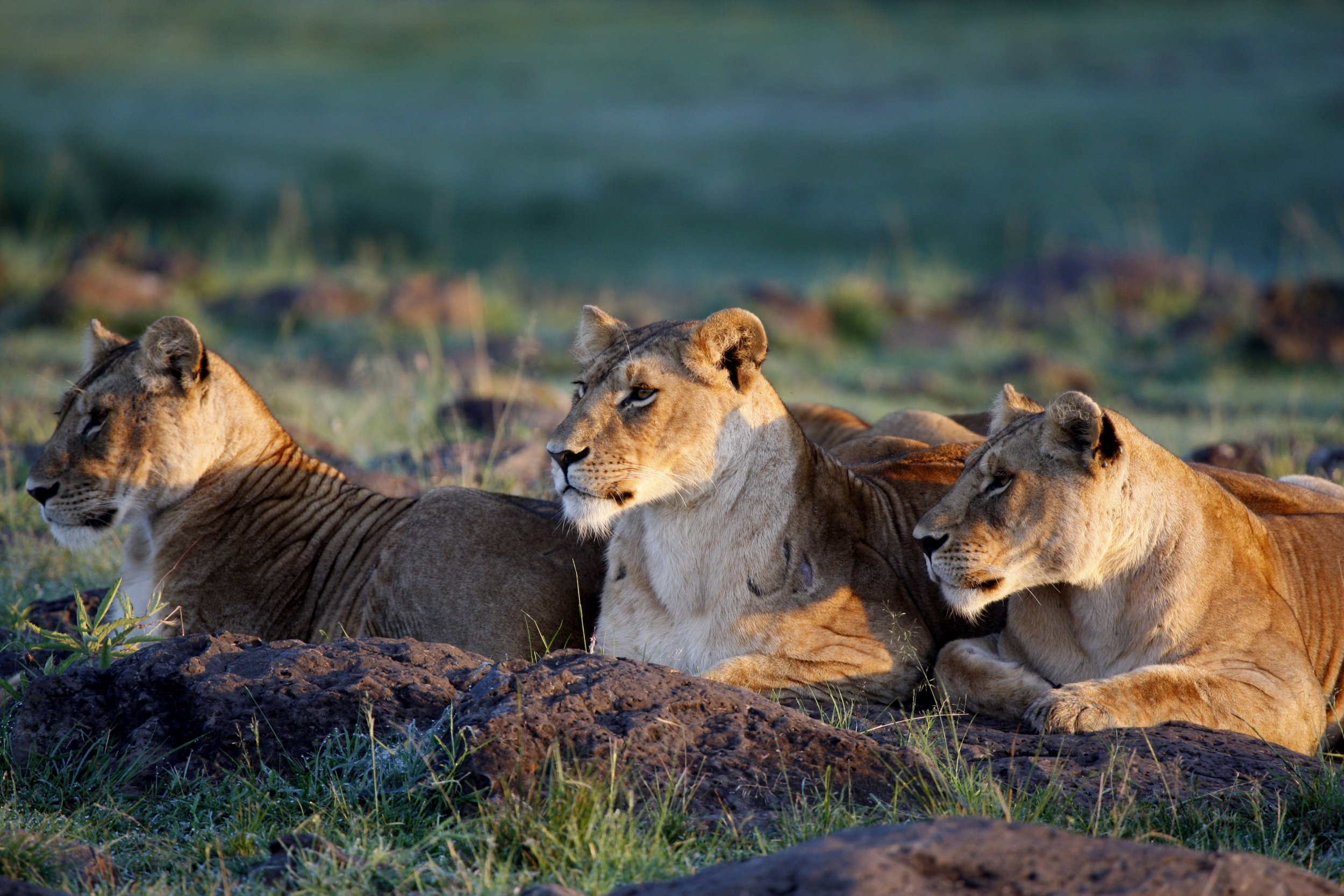 Two lions from the famed Marsh pride have died and eight lions were injured after eating a poison-laced cow's carcass in the Masai Mara game reserve in Kenya.
The lions were likely poisoned on December 5, and veterinary units from the Kenya Wildlife Service were quickly dispatched to treat them the following morning, according to the official Facebook page for the lions. Staff at the Governors' Camp, a safari camp in the Masai Mara, said they received a call on Sunday morning about some of the lions who were "acting strangely, collapsing and suffering from spasms."
The David Sheldrick Wildlife Trust, a wildlife conservation organization in Kenya, says insecticide was used as poison.
Bibi, a female lion, died Monday morning, but the other lion that died was not from the Marsh pride, according to the BBC. Eight lions are being treated for poisoning, and one, a lioness named Sienna, is still missing. Alan, a male cub from the Marsh pride, was euthanized on Wednesday after being attacked by a buffalo, according to the Sheldrick trust. Alan had survived the poisoning.
Three people were arrested in connection with poisoning the lions, and two Masai herdsmen were charged with poisoning the lions by leaving them poison-soaked meat to eat. According to the BBC, the herdsmen poisoned the lions after two of their cattle were eaten by the lions. Masai herdsmen often bring their cattle to graze on the reserve, The Guardian reports.
The Marsh pride lions were part of a long-running BBC series, Big Cat Live, that focused on the lives of lions, cheetahs and leopards in the Masai Mara. After the poisoning, many lions in the pride were located, checked to make sure they were healthy and photographed.
The news of the lions' poisoning comes months after the death of another famed big cat, Cecil the lion, who was shot dead by an American dentist in Zimbabwe. Cecil's death prompted an international outcry and sent Walter Palmer, the dentist, into hiding in Minnesota for many months.