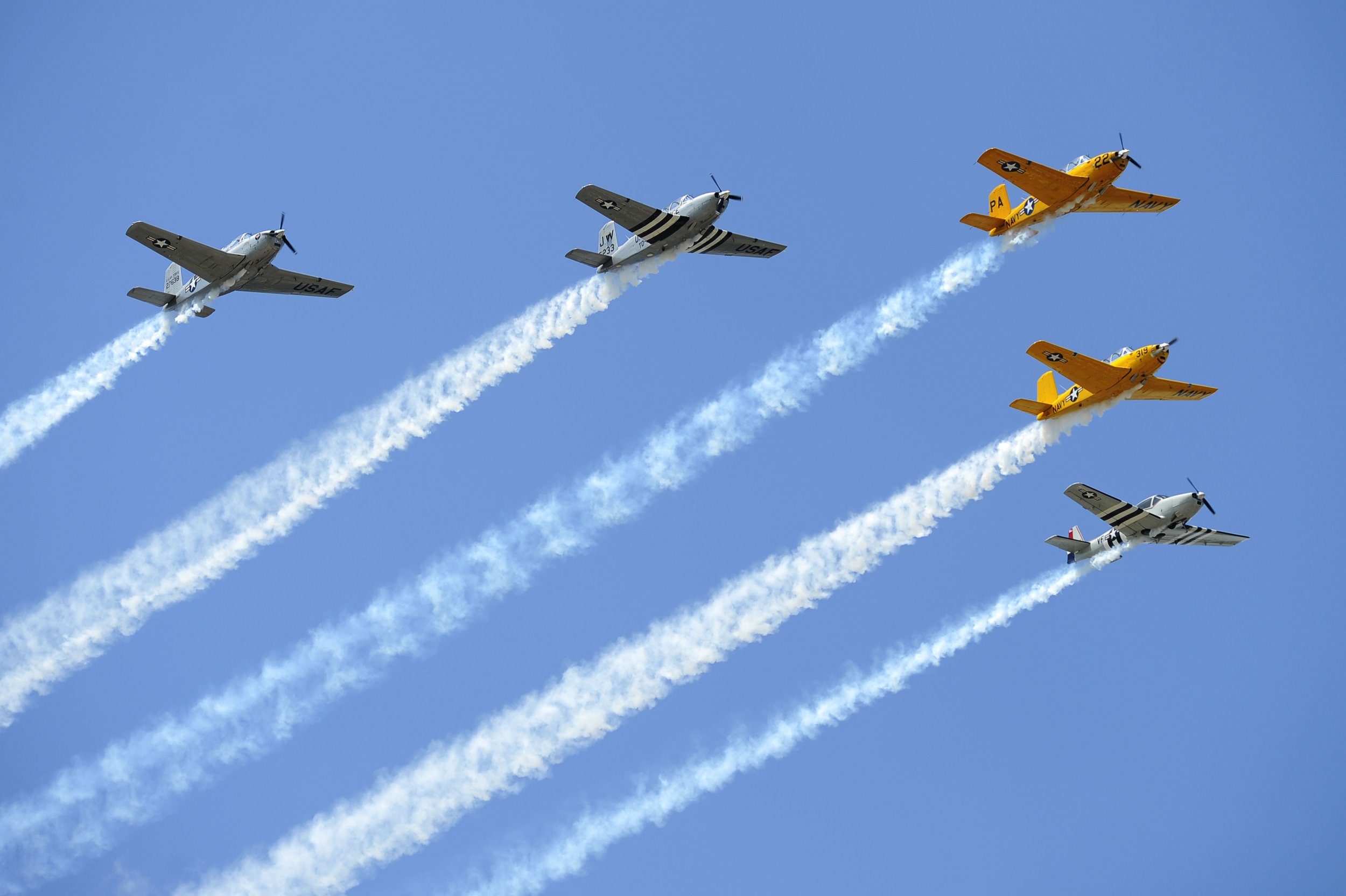 In California, in October, something strange appeared in the sky. A penis-shaped cloud.
"On the bright side, this shows how greatly proficient these pilots are. They've been trained well," one Twitter user noted. "We can be proud that our fighter pilots are probably the best in the world, and drawing a penis with this amount of skill, and precision proves it!"
But despite the initial online praise, two Marine Corps pilots were grounded pending an investigation into the drawing.
"The T-34C crew that is being investigated for flying a pattern resembling an obscene image are currently not flying pending the results of an ongoing investigation," Maj. Josef Patterson, a spokesman with the unit, told Marine Corps Times. "Although not flying, for the time being, the two Marine Corps aviators are still providing vital squadron ground support functions."
This is not the first time genitalia has graced the skies, in fact, in 2017 the U.S. Navy confirmed that a crew of pilots was responsible for a drawing in Okanogan County.
"US Navy aircrew, flying an F/A-18 Growler (Electronic Attack Aircraft) assigned to Electronic Attack Squadron 130 based at Naval Air Station Whidbey Island, Wash., flew an air pattern over Okanogan County, Washington, on Thursday, November 16, that left a condensed air trail resembling an obscene image to observers on the ground," Navy spokesperson Lt. Cmdr. Leslie Hubbell told CNN in 2017.
Despite the comedic nature of the stunt, the U.S. Navy also confirmed to CNN that there is "no training value" in penis-shaped images in the sky.