Two Men Claim That They, Not Kavanaugh, Were Involved in Alleged Sexual Assault: Reports
The Senate Judiciary Committee has reportedly questioned two men who have claimed that they, not Supreme Court nominee Brett Kavanaugh, were the ones who attacked Christine Blasey Ford at a 1982 house party.
Ford was the first of a handful of women who have come forward in recent weeks to accuse Kavanaugh of sexual misconduct in the 1980s. She has alleged that Kavanaugh sexually assaulted her during a summer house party, when both were in high school.
On Wednesday, Senate Judiciary Committee Chairman Chuck Grassley issued a late-night news release, providing a day-by-day look at the committee's review of the allegations against Kavanaugh, all of which the Supreme Court pick has denied.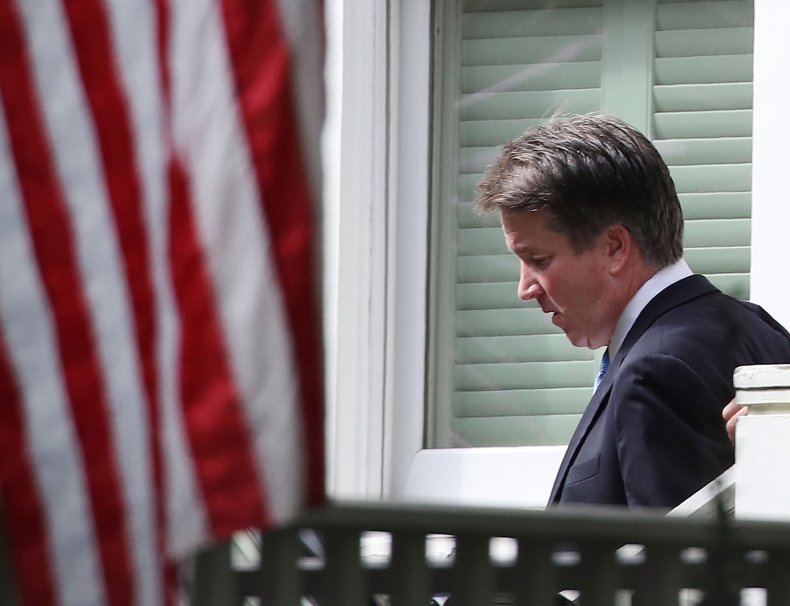 The release states that the committee has interviewed two men who came forward to claim that it was them, not Kavanaugh, who "had the encounter with Dr. Ford in 1982," according to USA Today.
Neither of the men have been named, and it is unclear whether they made their allegations together, or if they have separately claimed to have been involved in the attack.
One of the men was interviewed twice by committee staff and has submitted a written statement, according Politico reporter Elana Schor.
Meanwhile, the committee reportedly interviewed the second man over the phone on Wednesday, with that man claiming to have had the 1982 encounter with Ford.
It is unclear whether the two claims are being investigated seriously by the Senate Judiciary Committee.
Ford has previously dismissed suggestions that she may have confused the teenage Kavanaugh for another teenager, alleging that there was "zero chance" she would have mistaken the Supreme Court nominee's identity.
Both she and Kavanaugh are expected to testify before the Senate Judiciary Committee on Thursday.
In prepared written testimony, Kavanaugh repeated his denial of the allegations against him, accusing those who have come forward with allegations of "obvious character assassination."
Regarding Ford's allegations, Kavanaugh wrote that the "allegation of misconduct is completely inconsistent with the rest of my life.
"I categorically and unequivocally deny the allegation against me. The record of my life, from my days in grade school through the present day, shows that I have always promoted the equality and dignity of women."
Kavanaugh said that while he was "not questioning that Dr. Ford may have been sexually assaulted by some person in some place at some time," he had "never done that to her or anyone."
"I am innocent of this charge," he said.