Two Men Face Federal Charges for Shooting a Protected Golden Eagle
Two men were formally indicted earlier this week for their alleged role in the shooting death of a golden eagle in Idaho.
Considered sacred by many Native American tribes, the golden eagle is protected by a trio of federal laws: the Bald and Golden Eagle Protection Act, the Migratory Bird Treaty Act, and the Lacey Act, according to the United States Fish and Wildlife Service (USFWS). Since 1962, the Bald and Golden Eagle Protection Act has prohibited members of the public who do not have permits from "taking," which is defined as pursuing, shooting, shooting at, poisoning, wounding, killing, capturing, trapping, collecting, destroying, molesting, or disturbing, the birds of prey or their nests.
On Thursday, federal prosecutors formally charged Wyatt Noe and Colten Ferdinand with killing a golden eagle without permission and killing a migratory bird without permission, according to KTVB. If convicted of the misdemeanors, Noe and Ferdinand could reportedly each pay as much as $20,000 in fines as well as spend as much as 18 months in prison.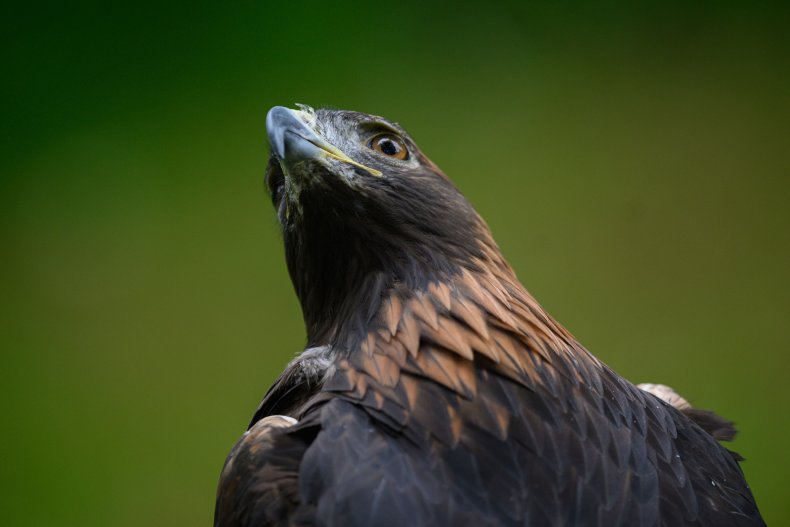 The prosecutors claim that Noe and Ferdinand shot an eagle in the Morley Nelson Snake River Birds of Prey National Conservation Area (NCA) on April 10, according to KTVB. Located south of the town of Kuna, the NCA hosts around 800 mating pairs of hawks, owls, eagles, and falcons every spring, making it "home to the greatest concentration of nesting birds of prey in North America," according to its website.
Prosecutors say the shooting was no accident. Rather, Noe and Ferdinand fired at the eagle "knowingly or with wanton disregard for the consequences of their actions," KTVB reported. They reportedly did not reveal the fate of the bird's carcass.
Noe and Ferdinand are scheduled to be arraigned on August 13.
Besides the bald eagle, the golden eagle is the only species of eagle that is native to North America, according to National Geographic. While the eagles tend to prefer colder regions of the continent in the spring and summer, they often migrate farther south in the winter to escape the cold. Recent estimates put the number of eagles in the United States at around 30,000, the majority of which reside in the West, according to the USFWS.
Newsweek contacted the USWFS's Pacific Regional Office, the Idaho Fish and Wildlife Office, and the U.S. Department of the Interior's Bureau of Land Management (BLM) for comment. However, a representative for the USFWS told Newsweek that the agency's Office of Law Enforcement "doesn't comment on open cases." Likewise, a representative for the BLM told Newsweek that there was "[n]othing from us on this right now."