Two Men Found Dead in Fort Bragg Military Training Area in North Carolina
The bodies of two men have been found at the Fort Bragg military base in North Carolina.
The men were found in a training area, but the deaths are not believed to be linked to official unit training.
Agents from the Army Criminal Investigation Command are investigating the incident.
"No further information is available at this time due to the sensitive nature of the ongoing investigation and the pending notification of next of kin," officials said in a statement.
No other information has been made available yet.
Last month, a military paratrooper died in his barracks room at Fort Bragg, located near the town of Fayetteville.
Spc. Terrance Salazar, 24, was from Pleasanton, Texas, was an infantryman assigned to 1st Battalion, 325th Airborne Infantry Regiment, 2nd Brigade Combat Team. He arrived at Fort Bragg in October 2018.
The cause of death for 24-year-old Spc. Terrance Salazar remains under investigation. the Army Times reported that foul play was not suspected and his death isn't believed to be linked to COVID-19.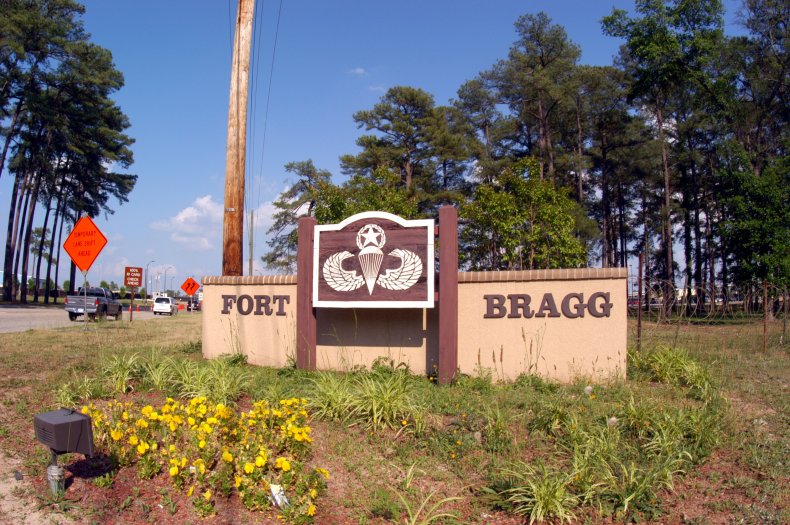 Salazar was found in his room unresponsive by other paratroopers, who called the emergency services. He was declared dead at the scene by medical responders.
His awards and decorations include the National Defense Service Medal, the Army Service Ribbon and the Army Parachutist Badge.
Fort Bragg is the largest US Army base by population, serving a population of 545,926 active duty Soldiers, 13,493 reserve components and temporary duty students, 14,036 civilian employees, 6,054 contractors and 69,808 active duty family members.
There are also more than 100,00 army retirees and family members in the area.
More than 377,000 cases of COVID-19 have been recorded in the state of North Carolina by the NC Department of Health and Human Services. There have been 5,410 deaths in the state so far.
Most events at the Fort Bragg military installation have been cancelled or postponed as a result of the COVID-19 pandemic.
In June, 90 students and cadre involved in the base's Survival, Evasion, Resistance and Escape course were quarantined after testing positive for coronavirus.
Col. Michael Henry told ABC News officials canceled the class as soon as the first positive test result was discovered.