Washington Girl Scouts Cookie Stall Targeted in Attempted Armed Robbery
Two men attempted to rob Girl Guides selling cookies outside a Tacoma, Washington, store on Saturday evening, police said. One of the men was carrying a gun.
At about 6.25 pm local time two men, both wearing khaki pants and grey sweatshirts, approached an adult at the Girl Scout cookie table, said police spokeswoman Loretta Cool, cited by Q13 Fox.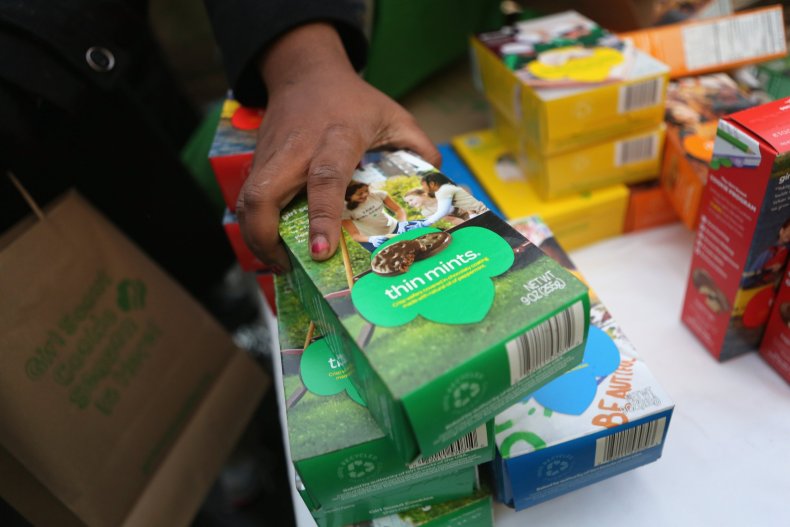 When the worker at the table began to talk loudly in the hopes of attracting the attention of of passer-bys, one of the men showed the firearm tucked into his waistband.
The men, both described as white and in their 20s, realized they were not going to get any money and left, Cool said. She said that although rare, there had been similar incidents in the past, reported Komo News.
"We are saddened and disheartened to share that there was an attempted robbery at a Girl Scout booth site in Tacoma this evening," the Girl Scouts of Western Washington said in a statement Saturday night on their Facebook page.
"We are grateful that no one was harmed, although of course they are shaken. The attempt was unsuccessful and was a very quick interaction, thankfully. Girl Scouts of Western Washington was informed immediately, and we are cooperating with the police who are investigating. The family has requested privacy at this time, although we thank everyone for their good thoughts and well wishes."